Discussion Starter
·
#1
·
me and the boys made it to camp last wknd for a "boys wknd"...they said mom not allowed! we found this beautiful road kill bobcat about 2 miles from camp. it was still warm and flexible so it couldn't have been there long. the youngest boy, fisher, was in total love from the git-go and wanted it in his sleeping bag...lol!!!
I called sat morn and made the arrangements to get the proper permit to be able to keep the cat. a lil more money than I expected...$100...but the boys love it and would be heart broken if they had to give it up. I talked to them and they are gonna use $20 each of their own money to get he hide tanned and they can call it their own. I'll work the $20 out of each of them some way so they get it back but have to earn it and learn a little about the value of a dollar. fisher (7) on the left and hunter (9 almost 10) on the right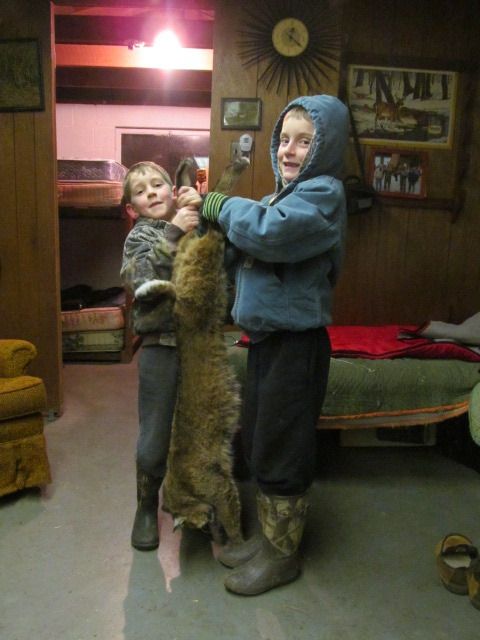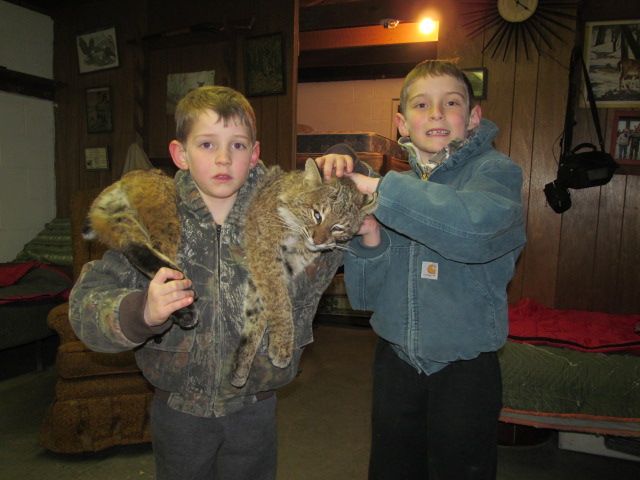 20 lb female on the scale and beautiful spots. when I took the cat to my fur guy he said it was the best one he'd seen this yr and was worth prob $85 in the round. it was a little bit of a kick in the junk to have to get my cat this yr off of the road but ohh well. I took of work and trapped the wk between x-mas and new yrs but we got "15 of snow the day after I set and it was a bust. ohh well...take em any way I can get em...LOVE THEM CATS!!!
the rest of the wknd we spent locating elk and looking for sheds but all the bull were still holding although I had heard several reports of sheds starting to be found and people seeing shed bulls