Discussion Starter
·
#1
·
Binge Weekend
Now that the calendar has turned to May and the nights are warmer, leading into the weekend of May 7th and 8th, 2016, I decided it was time for a binge weekend of chasing wild trout.
On Saturday, May 7th, I got up at 3:50 a.m. so that I'd have time to drive to my stream of choice and be ready to fish at daybreak.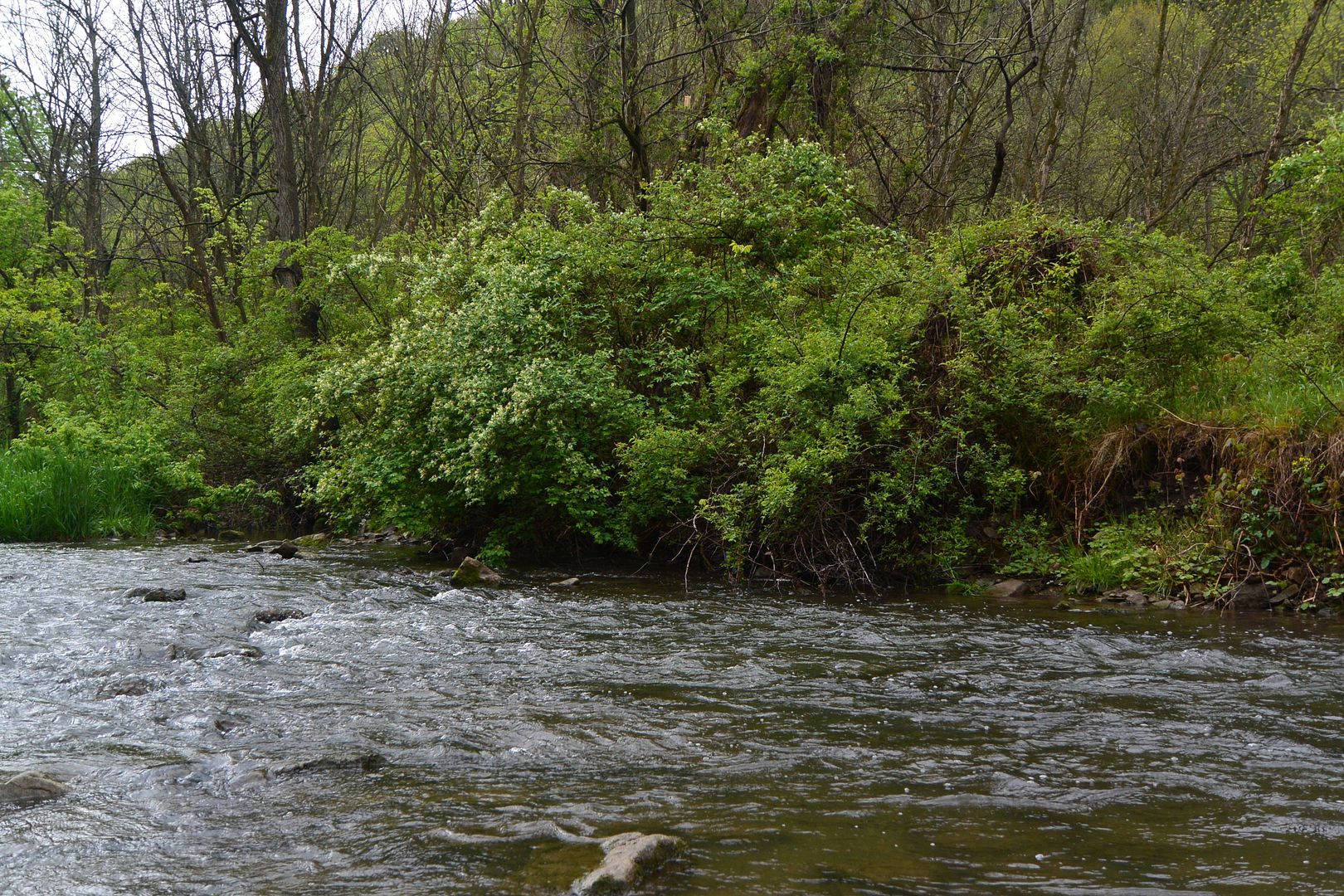 Shortly after beginning this 16" wild brown grabbed my homemade White Bead Gold spinner along the red roots of a black willow tree.
Winter cress decorated some of the sandbars.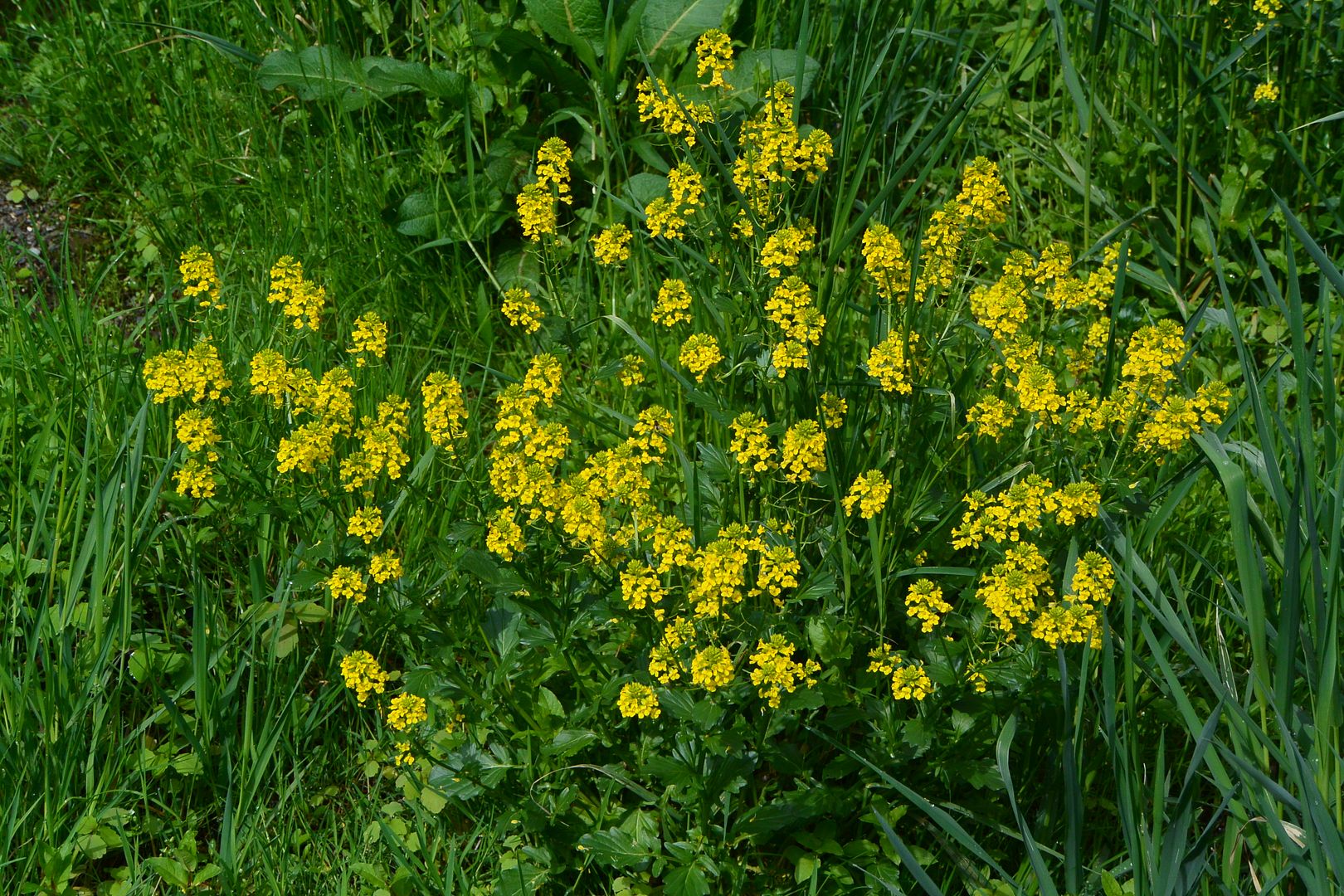 At the five-hour mark I came to the final pool in the stream section I was fishing. A slight tap down in the deep murky water signaled to me that a large trout had attacked my lure. After about ten seconds I got my first glimpse of the attacker.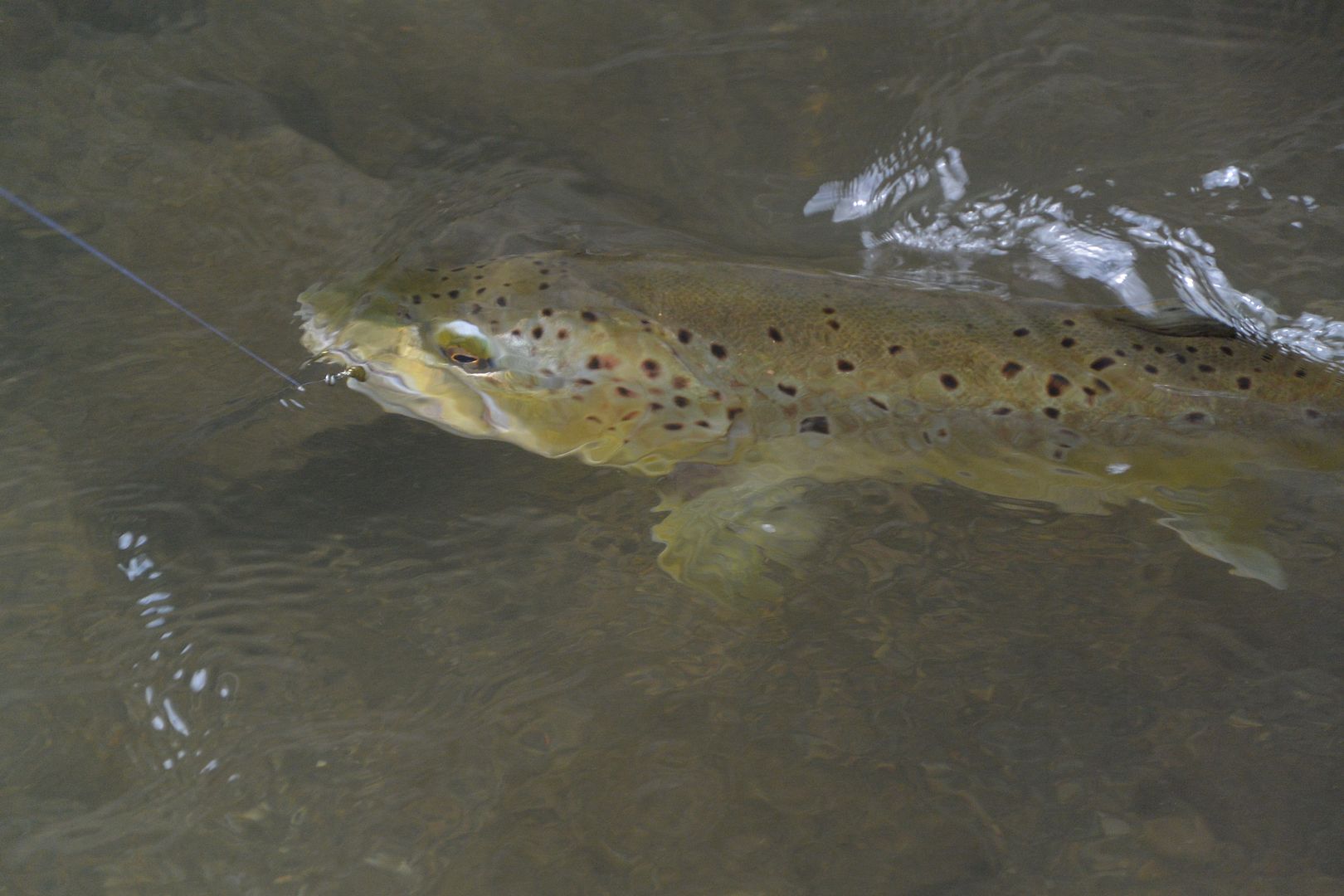 Soon I subdued him and placed him against my homemade rod for measurement. At 21", this was my largest trout of the season. Pretty nice for a narrow stream.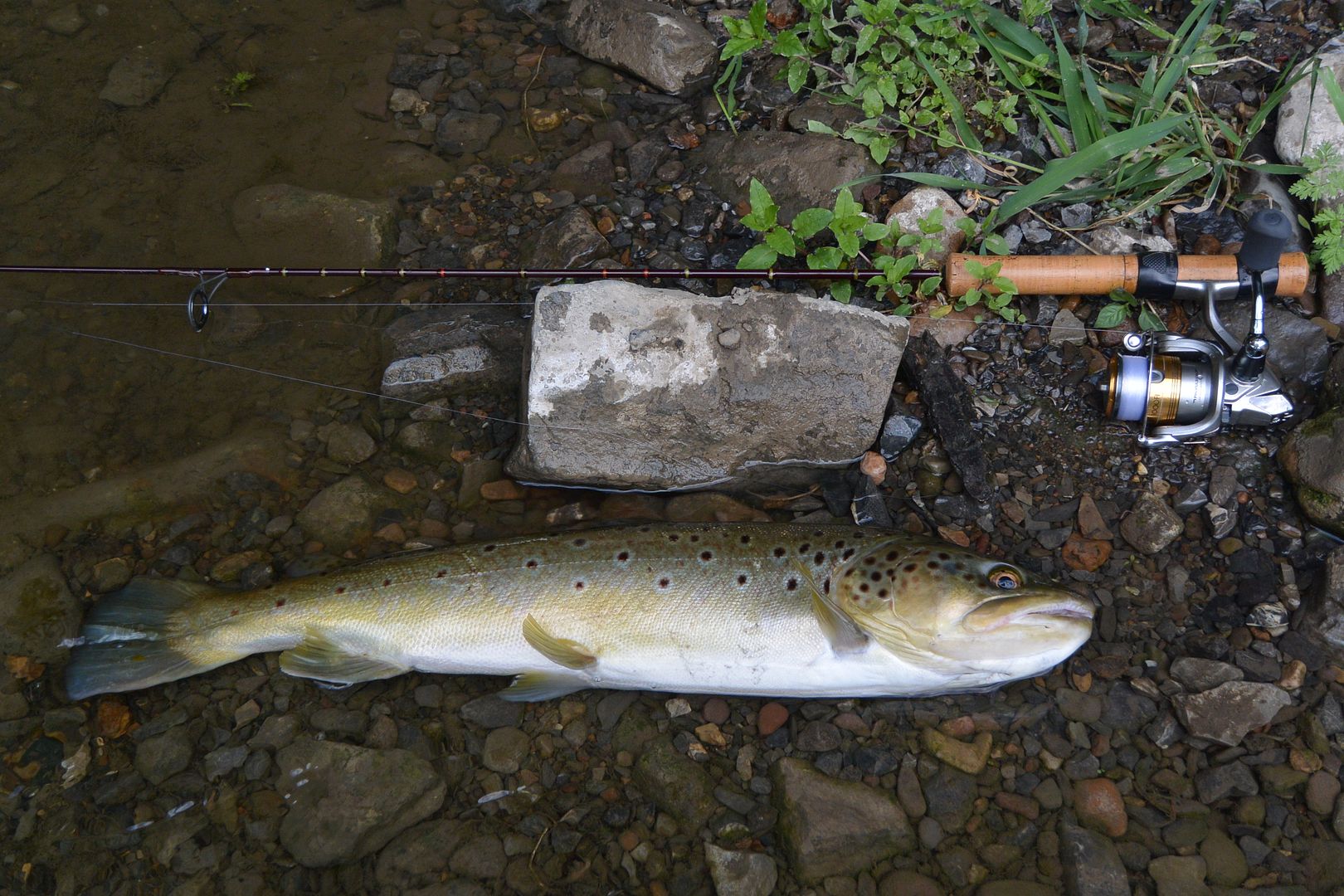 At this point I had 88 wild browns logged in my little notepad. From there I went to one of my many secret little streams.
The water was very low, more like August levels than May. Clearly the recent rainfall had little effect on this creek.
The trout were grouped in the infrequent pools. Though it was only about noon, a good sulfur hatch had the pools absolutely boiling with trout. Normally a significant hatch would signal the end to good spinner fishing, but these trout attacked my spinner like as if I were a fly angler who had matched the hatch.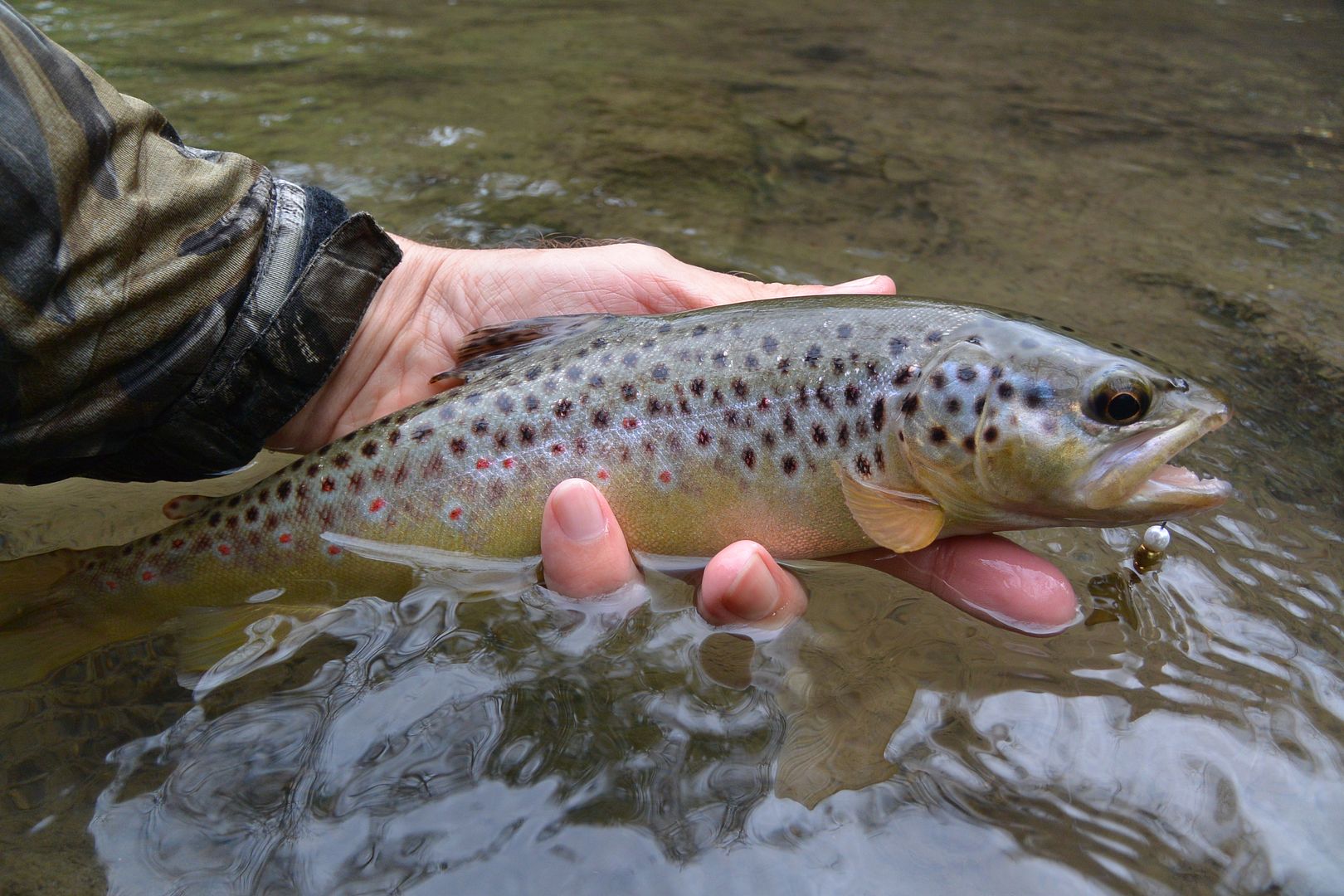 In just 1.75 hours I caught and released 40 nice wild brown trout before the stream volume got so low I decided to head to a little mountain brook that I hadn't fished since 2013.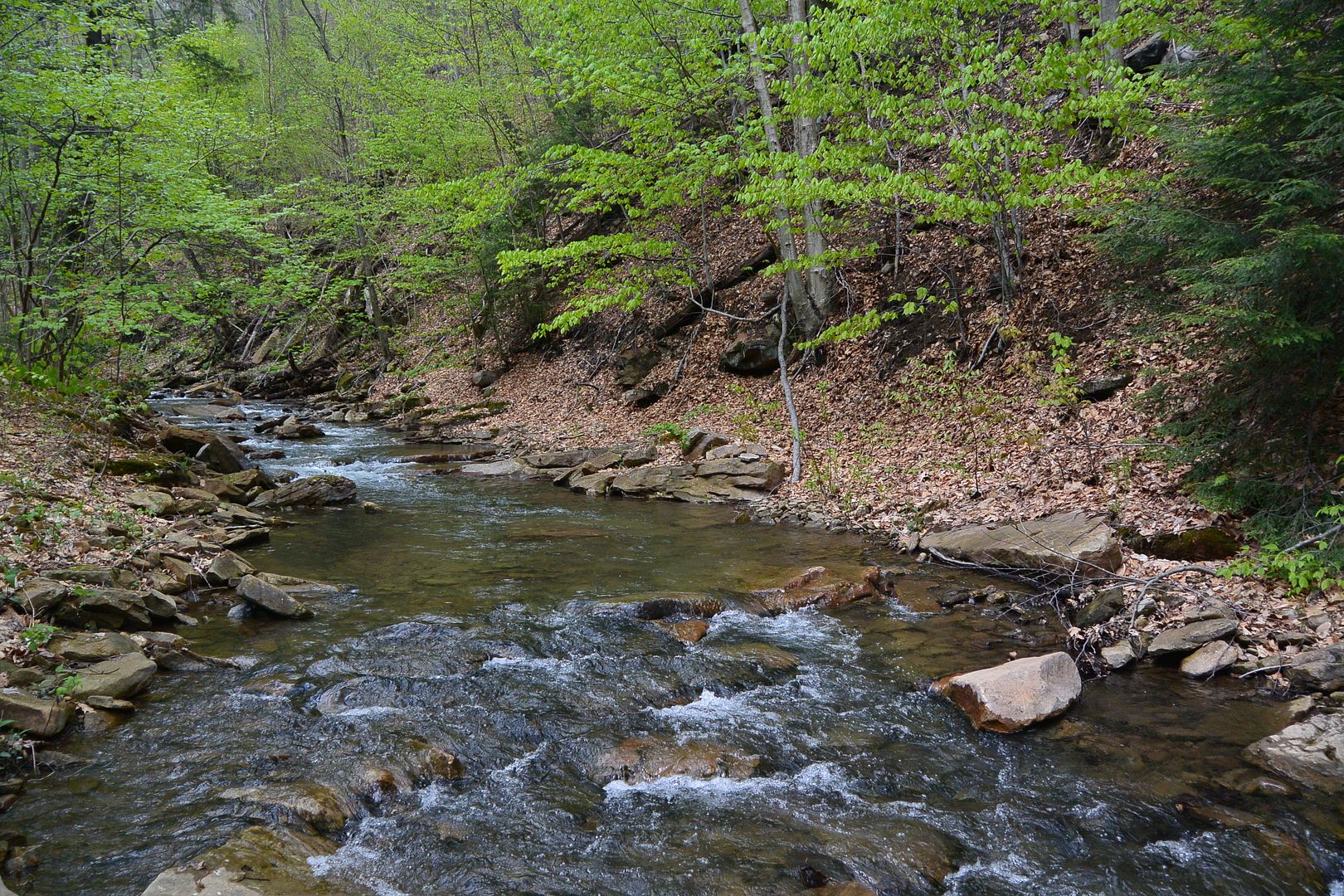 The stream holds a rather low population of native brook trout, which is why I seldom go here, likely due to the overall lack of holding water.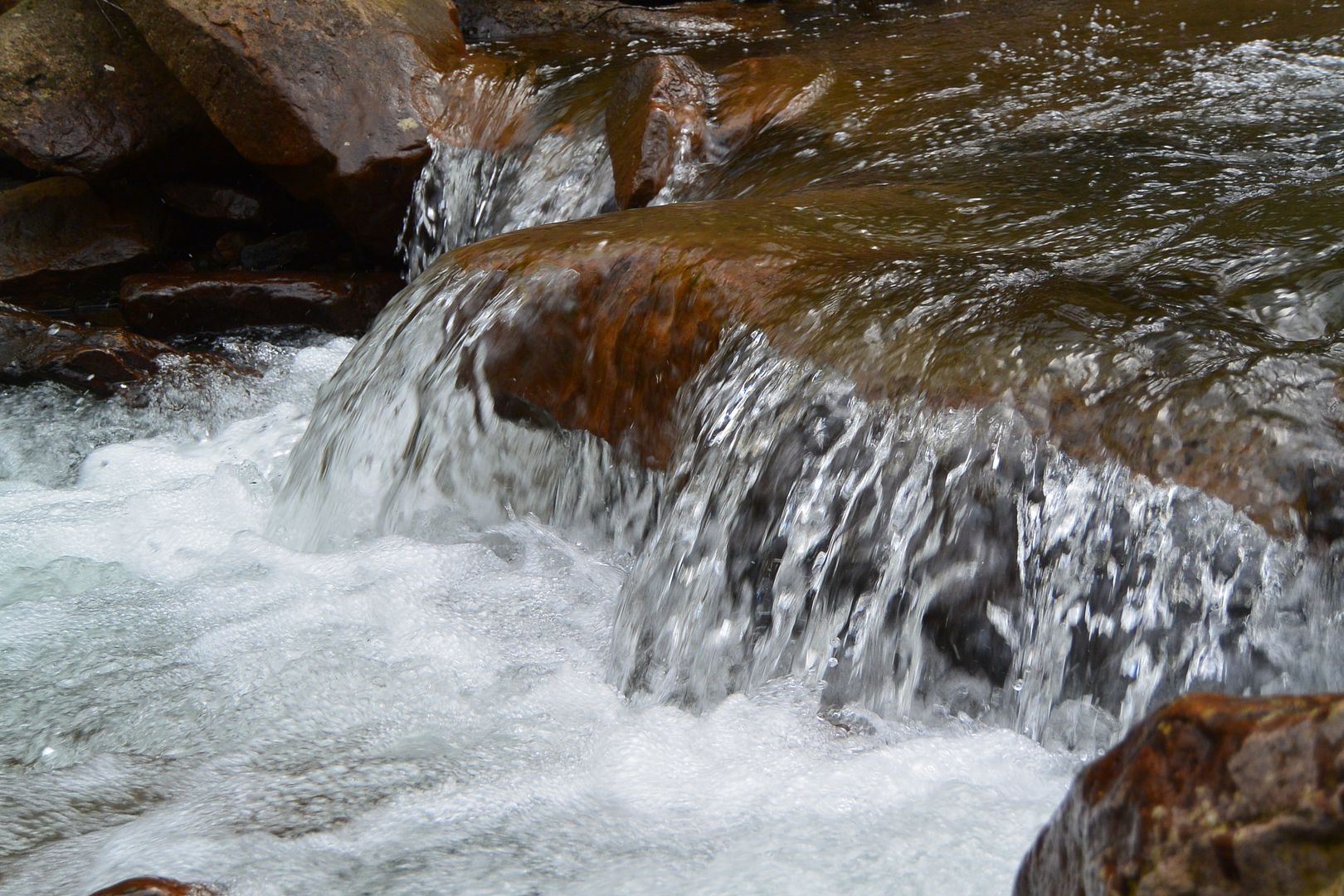 But if one is willing to cover some territory, there are some natives to be had.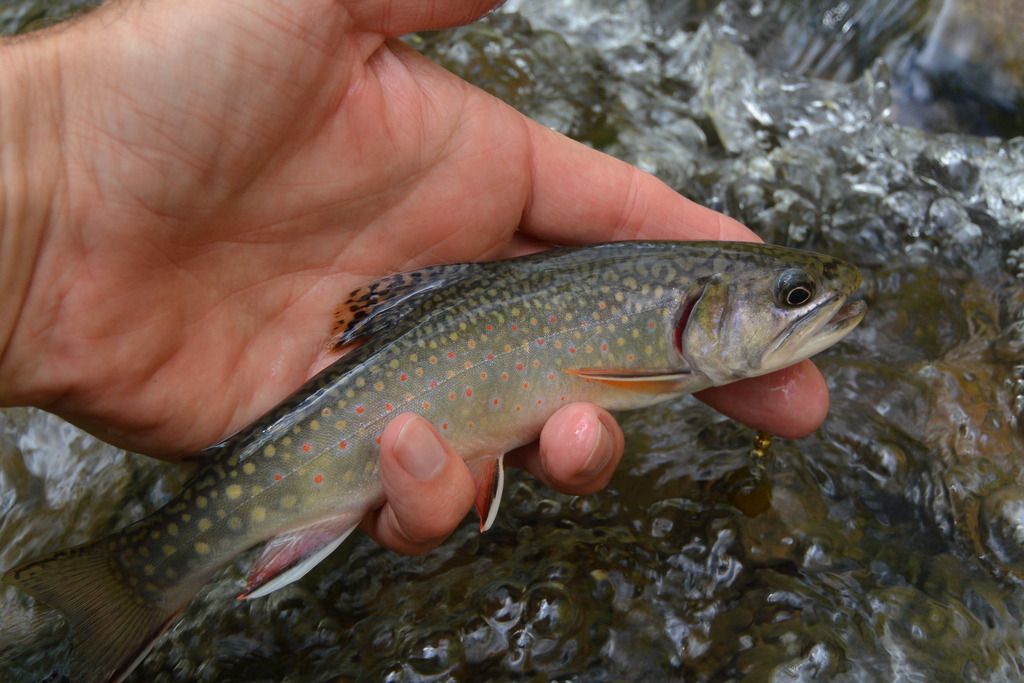 Occasionally there was some decent habitat.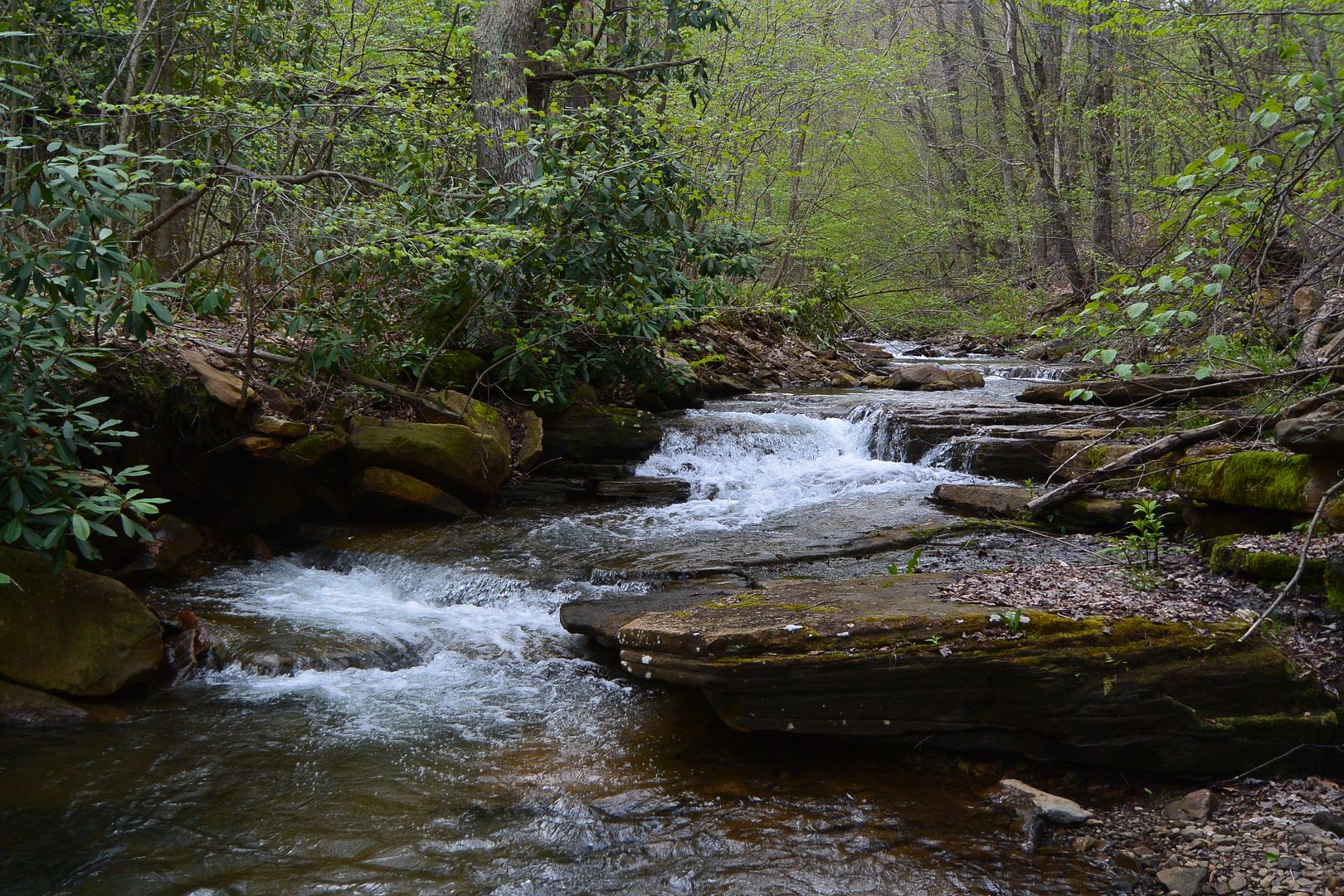 One pool yielded two 9" native brookies.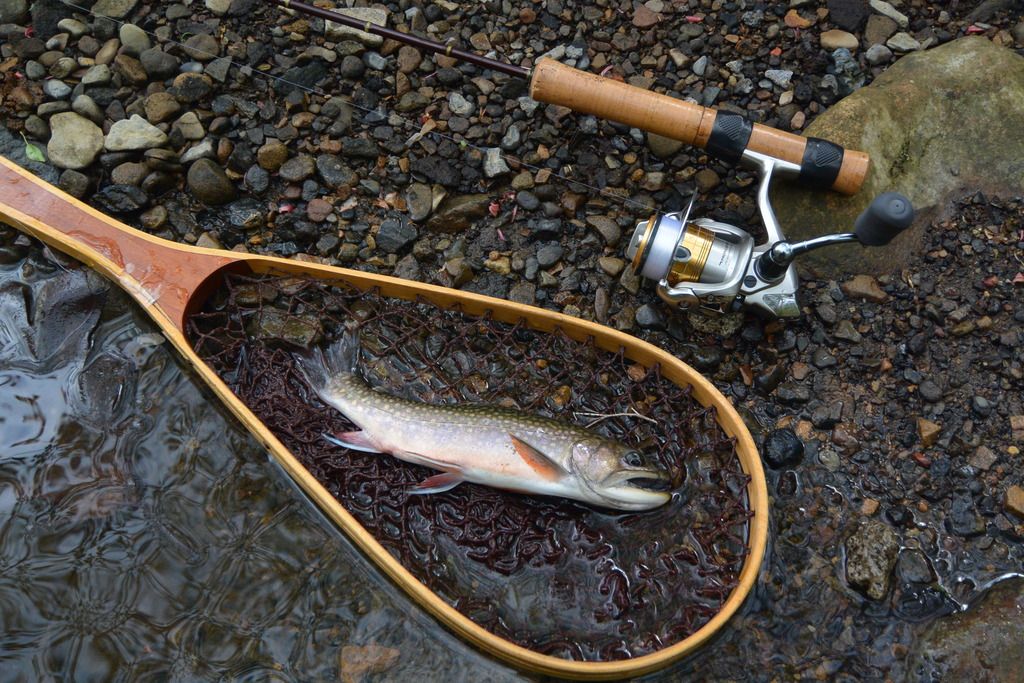 After 2.50 hours I had pulled 44 trout from the bubbling brook.
My total for the day was 172 wild trout in 9.25 hours.
On Sunday morning, May 8th, I rousted myself out of bed before 4:00 a.m. so that I could be on the water at daybreak.
This 15.5" wild brown grabbed my White Bead Gold spinner in the first pool.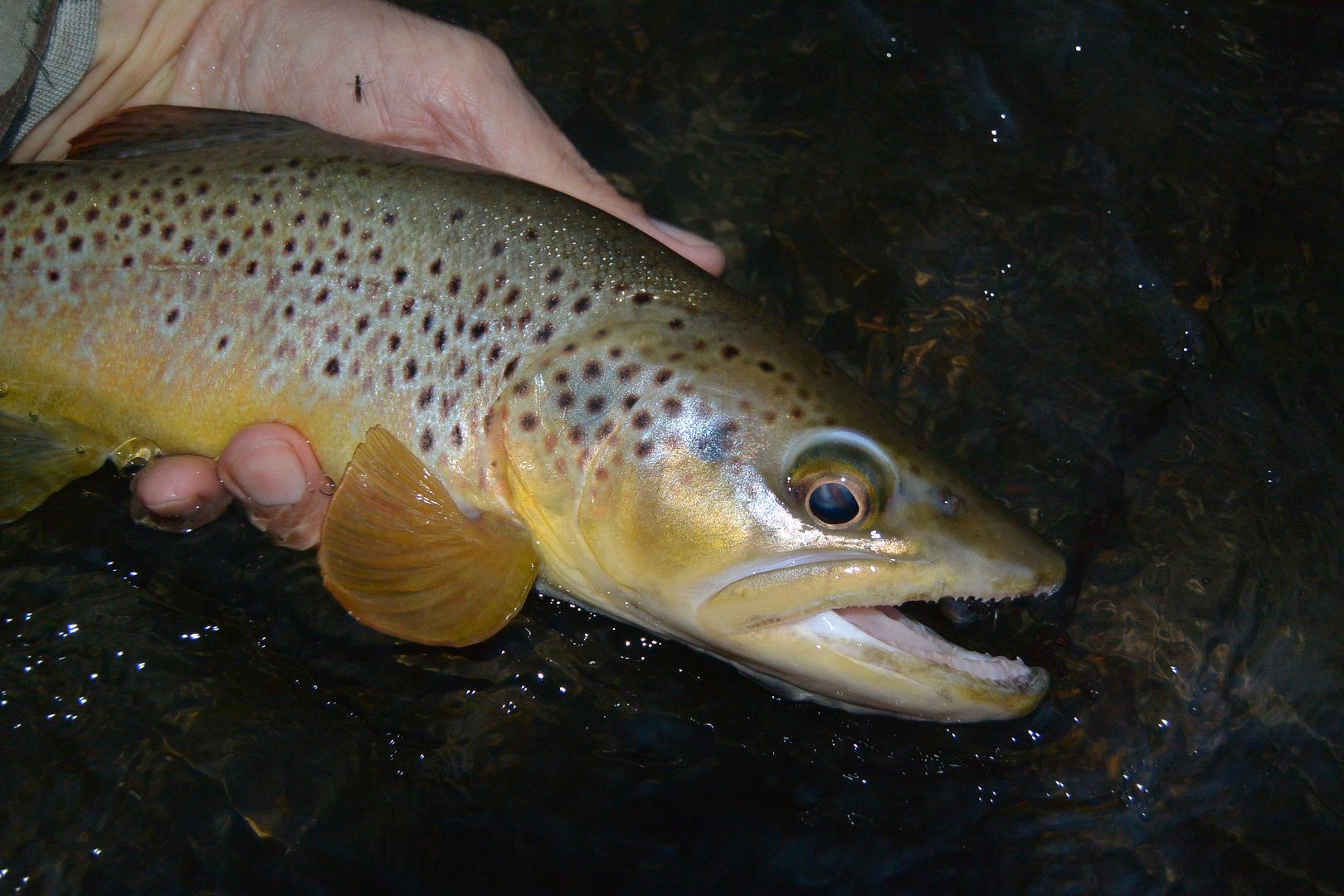 With the birds singing and the sun shining, it was so comforting to look ahead and know that winter was long gone and the streams had begun to green-up for spring.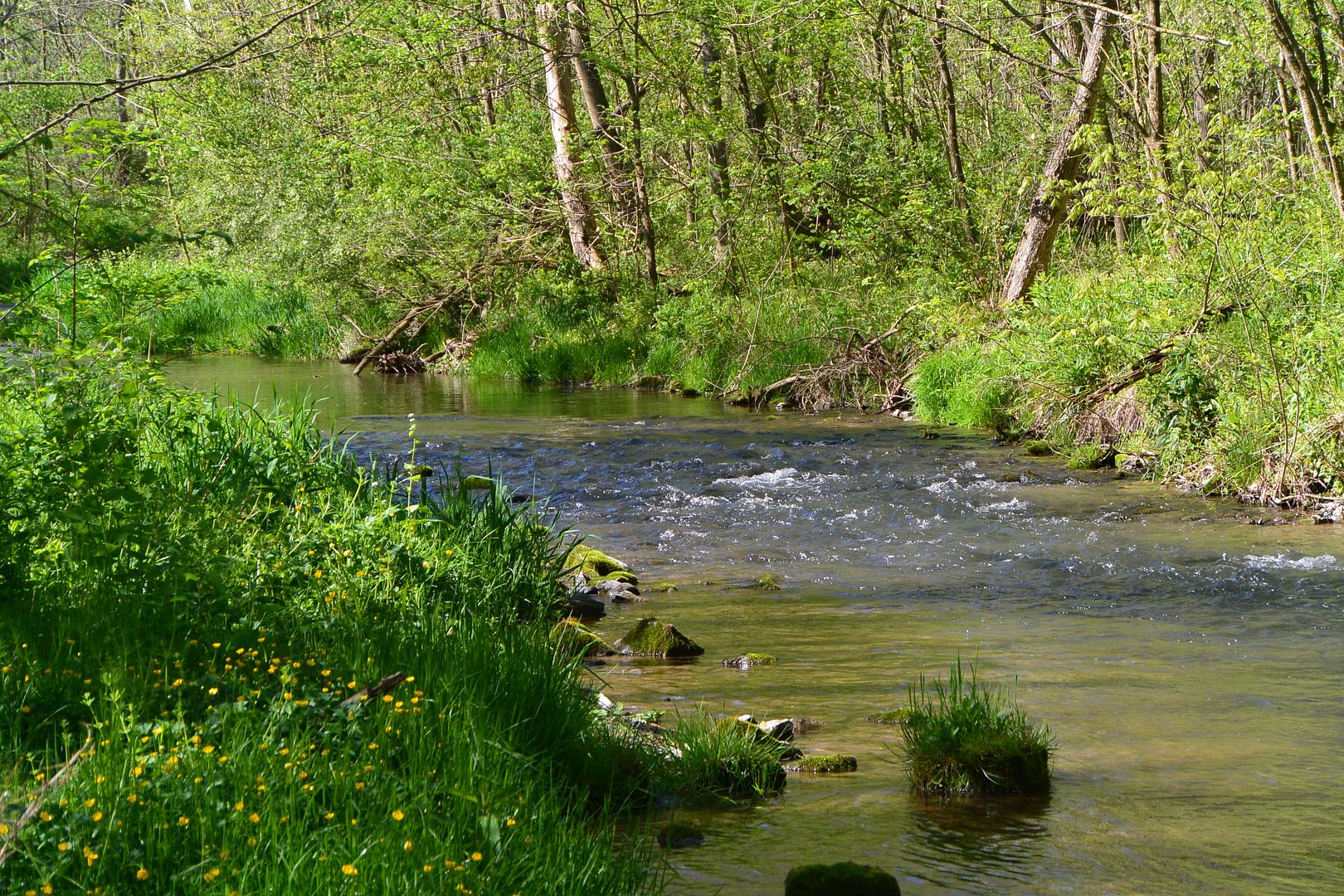 Blue phlox adorned the ridge along the creek.
I fished 5.00 hours until I ran out of real estate. I caught and released 103 wild browns.
From there I drove to a stream way up in the mountains that I've had a real itch to return to since catching over 100 trout there last year for the first time.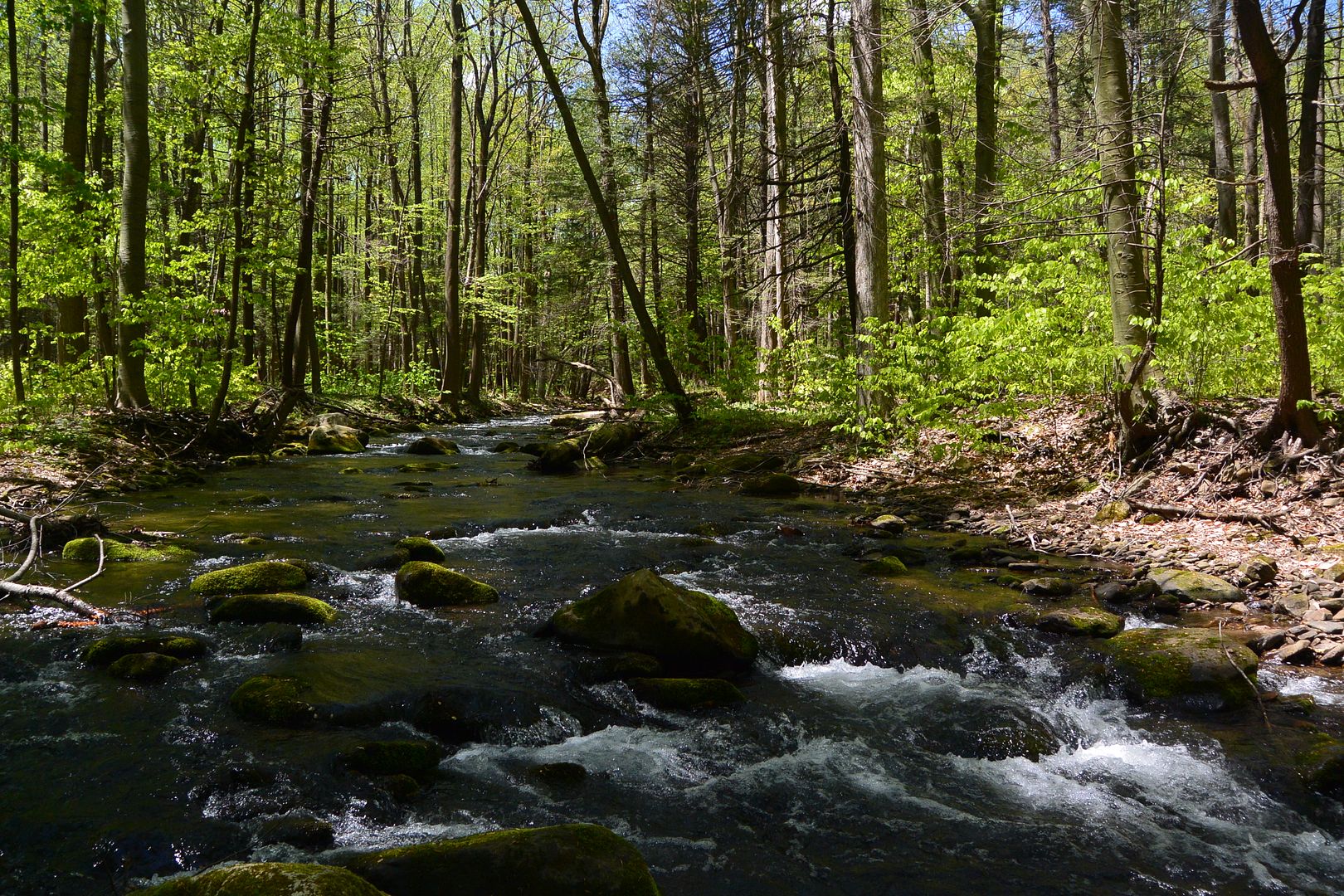 My tackle box and arsenal were ready for the task.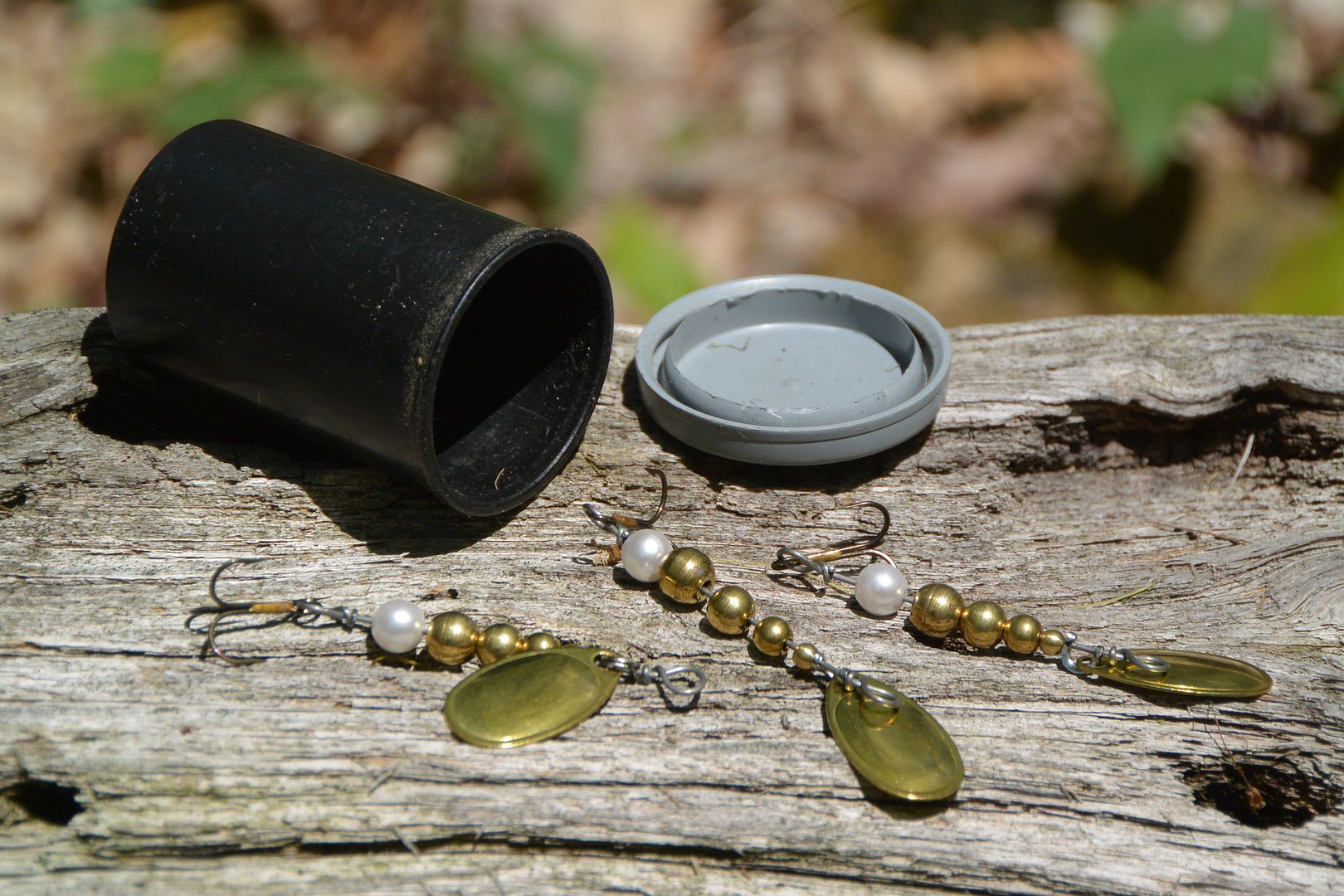 But the fishing was disappointingly slow. When the deep pools yield nothing and most trout are caught in secondary lies, it's a pretty good indicator that someone else has been there already that day.
Despite this, a few wild browns couldn't resist the metal I was tossing.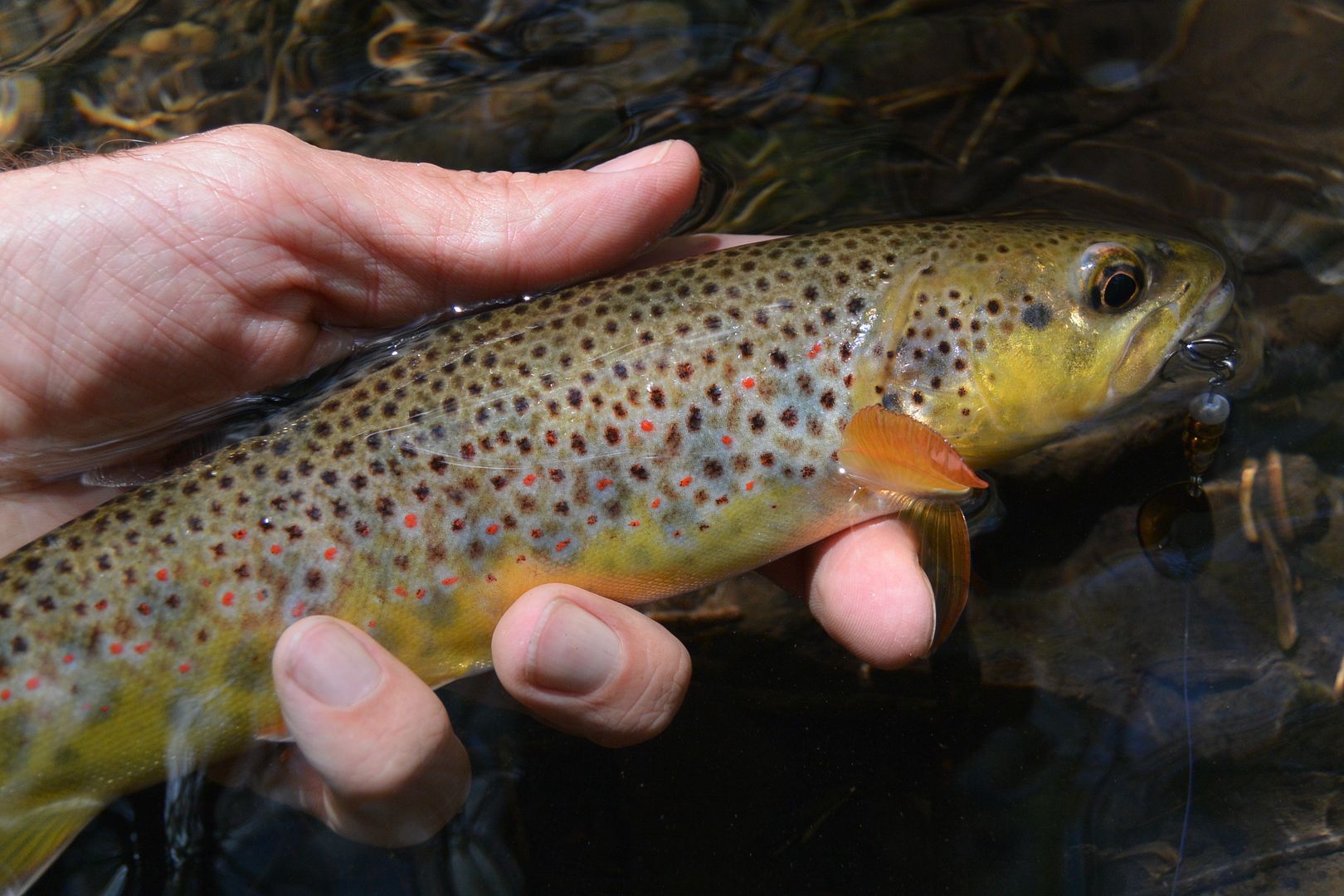 Likewise, some native brookies were hooked, like this 9"er.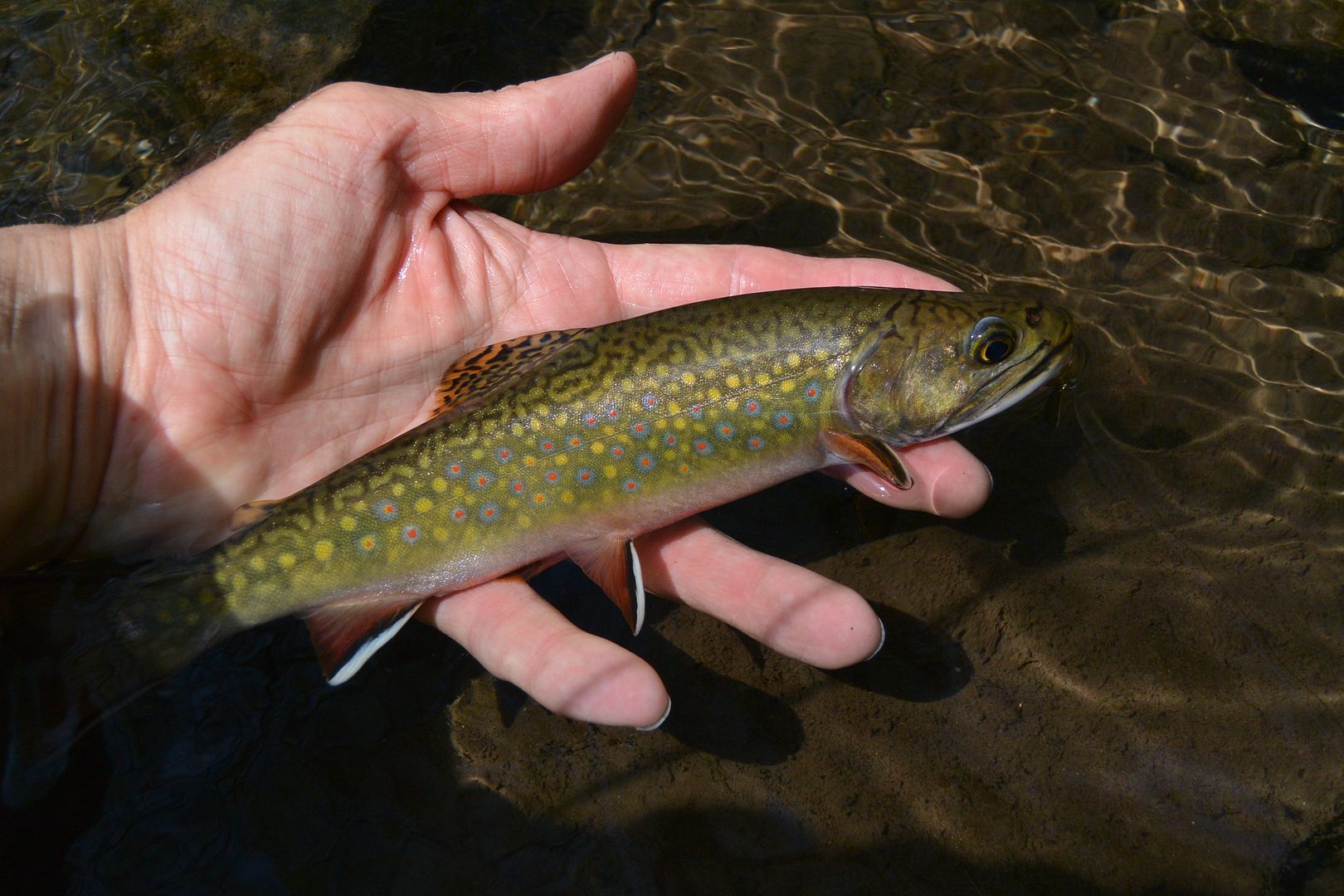 I caught just 34 trout in 3.00 hours to close the day with 137 in 8.00 hours.
For my binge weekend I tallied 309 trout in 17.25 of fishing. More great fishing lies ahead. I'm hoping for more rain so that the trees have lots of moisture to grow their leaves and allow more water to stay in the ground to percolate into the streams.
- Frank Nale -