Discussion Starter
•
#1
•
Given the fact that the PFBC restocked a local stream this past Monday, the fact that stream flows in my area are darn near perfect, and the fact that I was working from home on Wednesday; there wasn't a whole lot holding me back from getting out for an hour or two Wednesday morning.
Instead of grabbing one of my standard, 5' trout rods, I decided to grab an old micro-action rod that I've had for over 20 years to add some excitement to the morning. The first hole I fished has some nice holding water and plenty of depth – not to mention that it's right near a parking lot that most likely received a few buckets of trout from Monday's stocking.
My first few casts yielded a few bumps on the retrieve, but the trout wouldn't fully commit. And then in a split second, boom – big trout on! The trout inhaled my spinner as soon as I began my retrieve and took off. From the instant I set the hook, I knew it was a pig of a stocked trout. Since my micro rod was only 39" long and the reel contained 4 pound line, I knew I would have to rely heavily on the drag system to get this fish in. The fish made several hard runs taking a decent amount of line off my spool with each powerful run. He even entered some faster moving riffles in his attempt to elude me before I was finally able to scoop him up. Not the prettiest trout, but at 21", I was more than thrilled. A few pictures and he was back in the water to swim another day (or two if he's lucky) – this creek gets pounded during the early part of the season.
The action for the next hour and a half was fantastic with an almost equal number of typical sized, stocked browns and rainbows coming to hand. I'm working from home again on Friday and just might have to venture out again...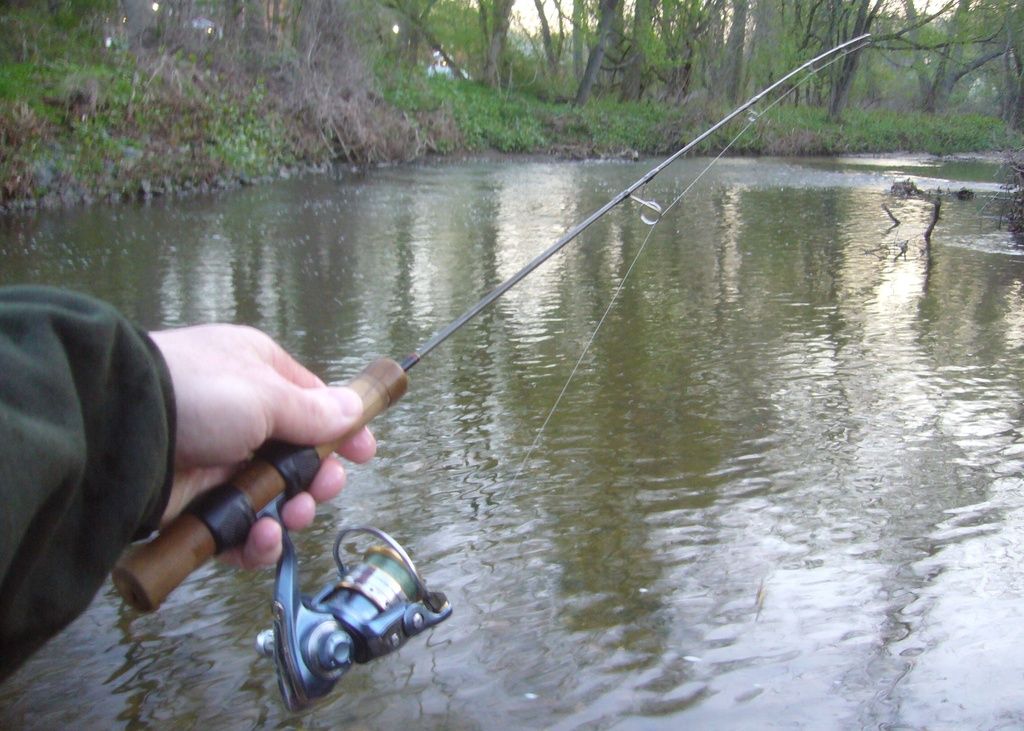 My Micro Action Rod with 4# Test Line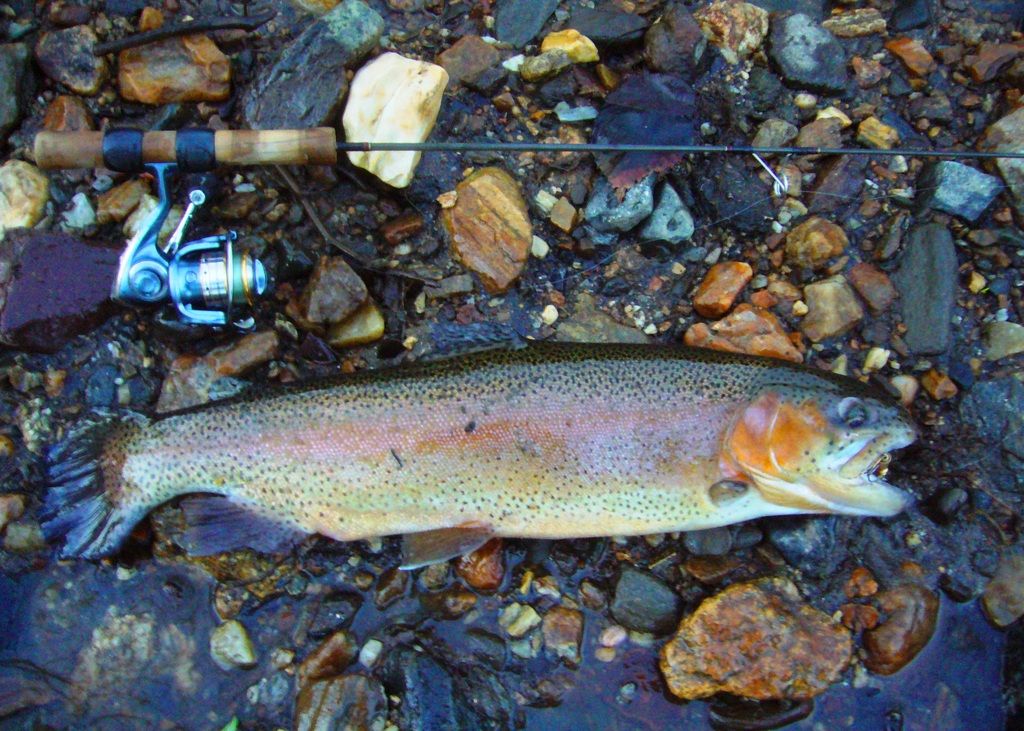 21" Rainbow, 39" Rod