Discussion Starter
·
#1
·
While I was checking the weather forecast all day yesterday at work, I was worried about the forecasted rain showers. A half to three-quarters of an inch of rain or less and the water would fish well in the streams I was planning on fishing. Any more could make things ugly. I woke up at 4:15 this morning and checked the USGS gauges. All streams within an hour and a half of me were blown out as the rain gauges were indicating an inch plus in all surrounding counties. So with that I went back to bed and joined the wife and kids for the Saturday swim lessons.
While we were coming home, I checked the gauges on my iPhone and noticed they were dropping quickly. Although I typically only fish mornings, my wife gave me the green light and I decided to hit a couple limestoners about an hour away.
I got to the first stream and the small stream was flowing perfectly and had nice color to the water. From the first couple of casts, I knew it was going to be a good numbers day. Not a whole lot of decent sized fish, but enough to hold my interest.
One of the nicer wild browns from stream #1.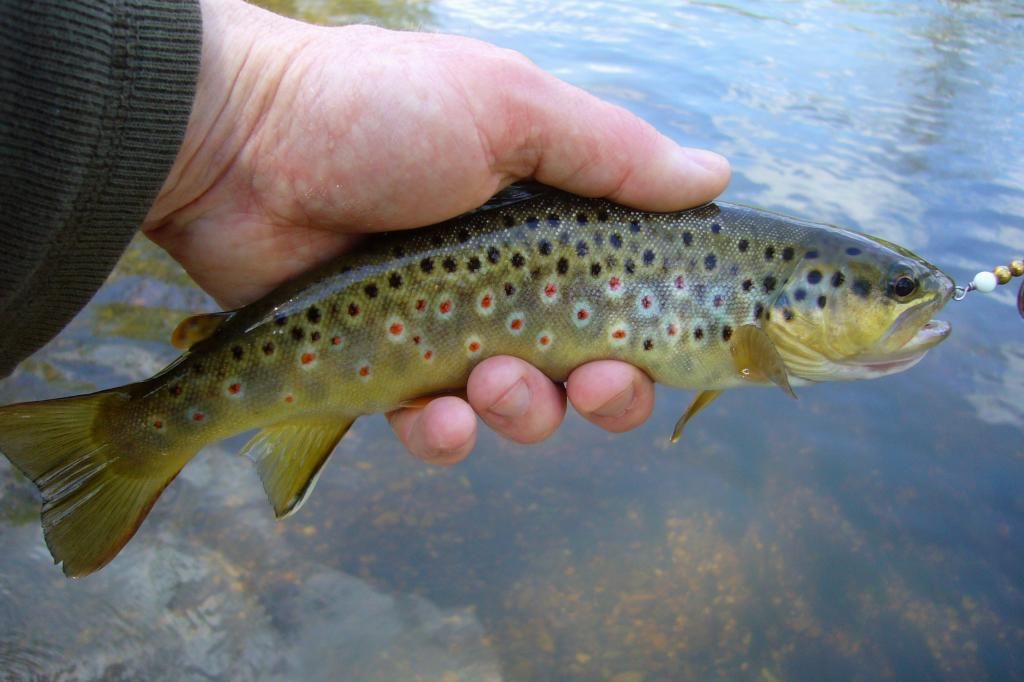 Stream #1 flowing nicely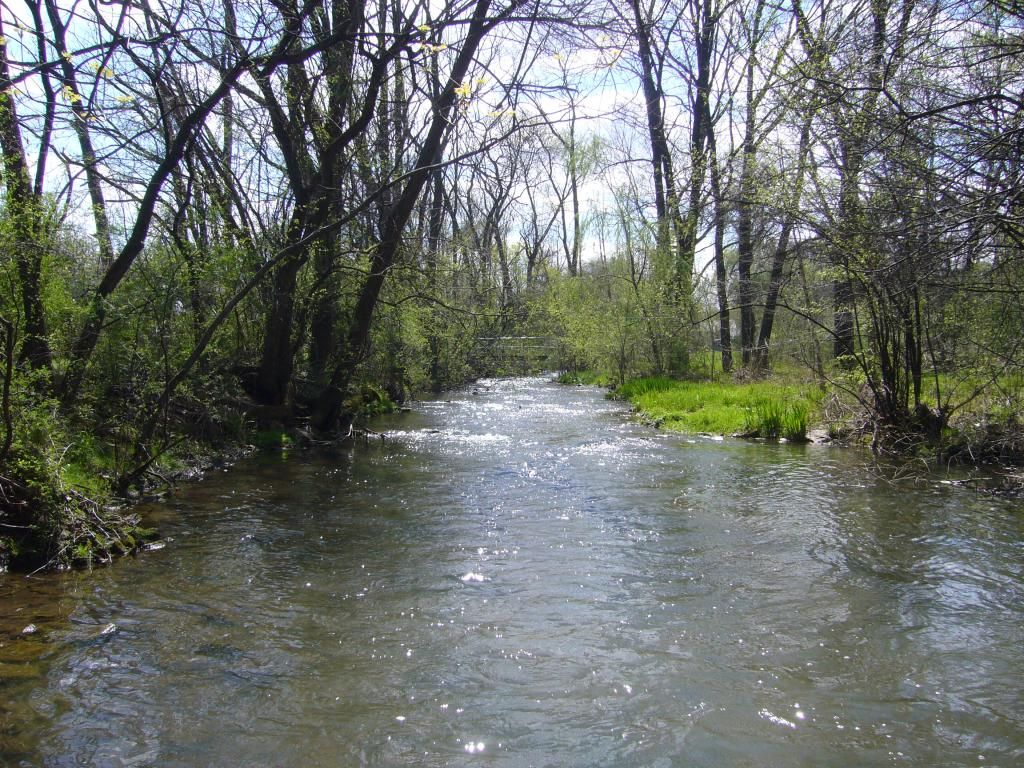 A surprise stocker from stream #1
Halfway through stream #1, I accidently tangled a fly-fisherman up. He was hiding behind a tree and I didn't see him or I would have jumped out and moved on. I knew it was my fault and immediately apologized. Instead of accepting the apology he asks me rather rudely if "spin fishing is even allowed on the stream". I told him it was and then he told me "well it shouldn't be. You people ruin fishing for everyone." You people ?!? LOL At that point I just wanted to get my spinner and move on. I have too much to lose than to lay this guy out in the middle of the stream. I try not to be prejudiced against fly-fisherman, but I have had too many run-ins lately that's making it real hard. I shook it off and kept picking the trout off.
After another 30 minutes I started to run into more evil, spin-fishermen and decided to hit another stream. Stream #2 was a stream that I have fished a couple of times before and have done decent on. The flows were perfect, but the water was surprisingly super clear. I started off slow on this stream. I saw plenty of trout and they were chasing the spinner, but wouldn't commit. I moved up about a ¼ mile and realized there was another fisherman in front of. I jumped out nodded and gave him a decent amount of room. After that the action picked up like it had on the first stream. Again, no size, but enough to keep me happy.
Average size from Stream #2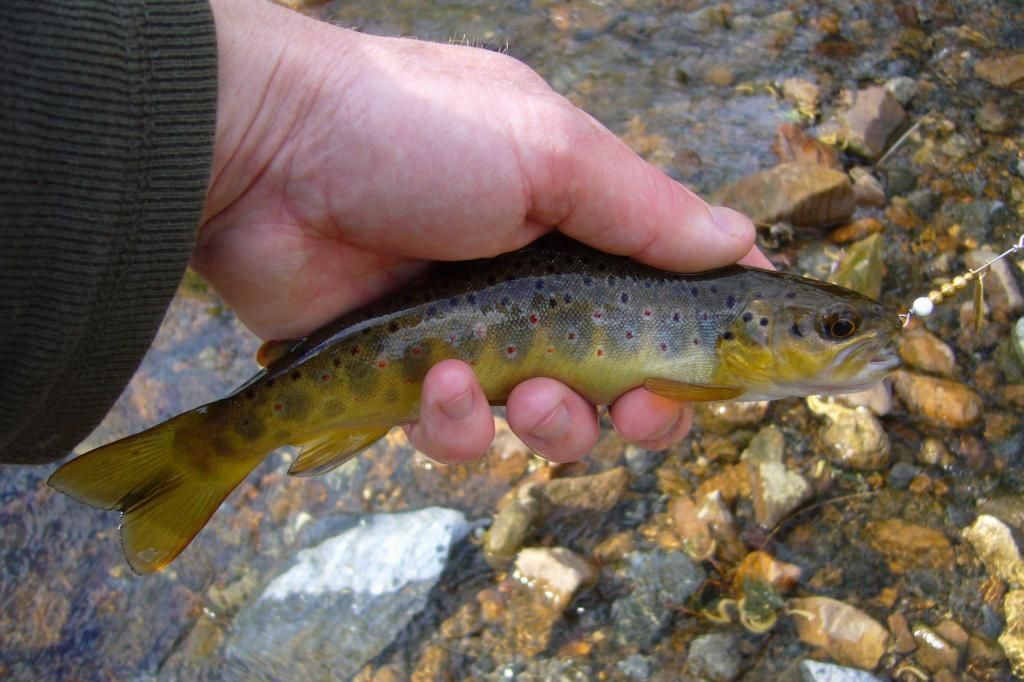 Another average sized wild brown from Stream #2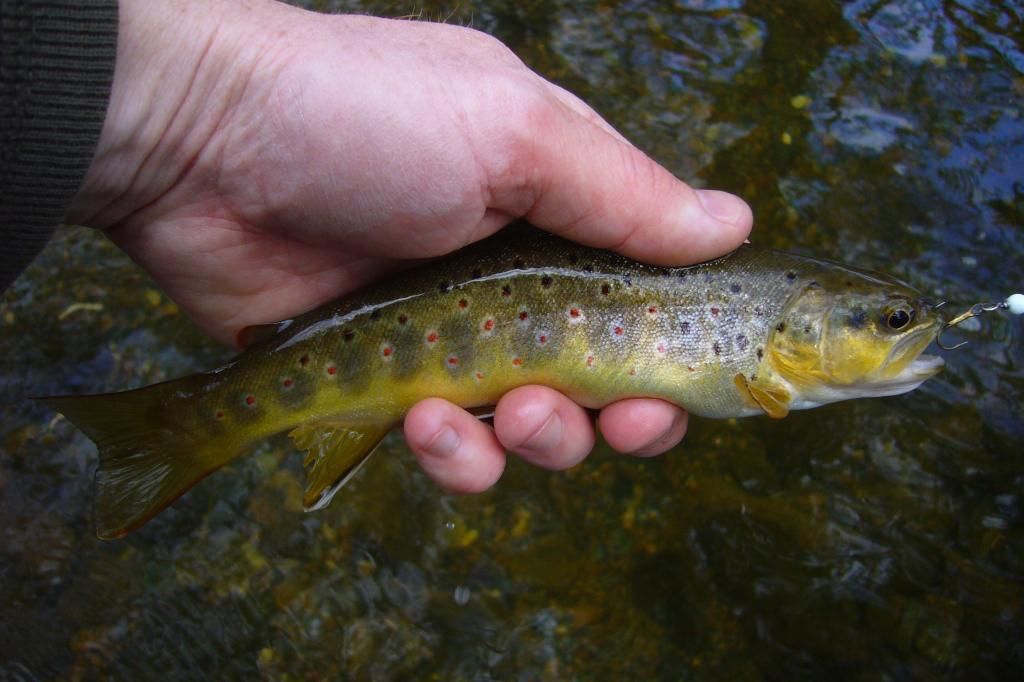 Stream #2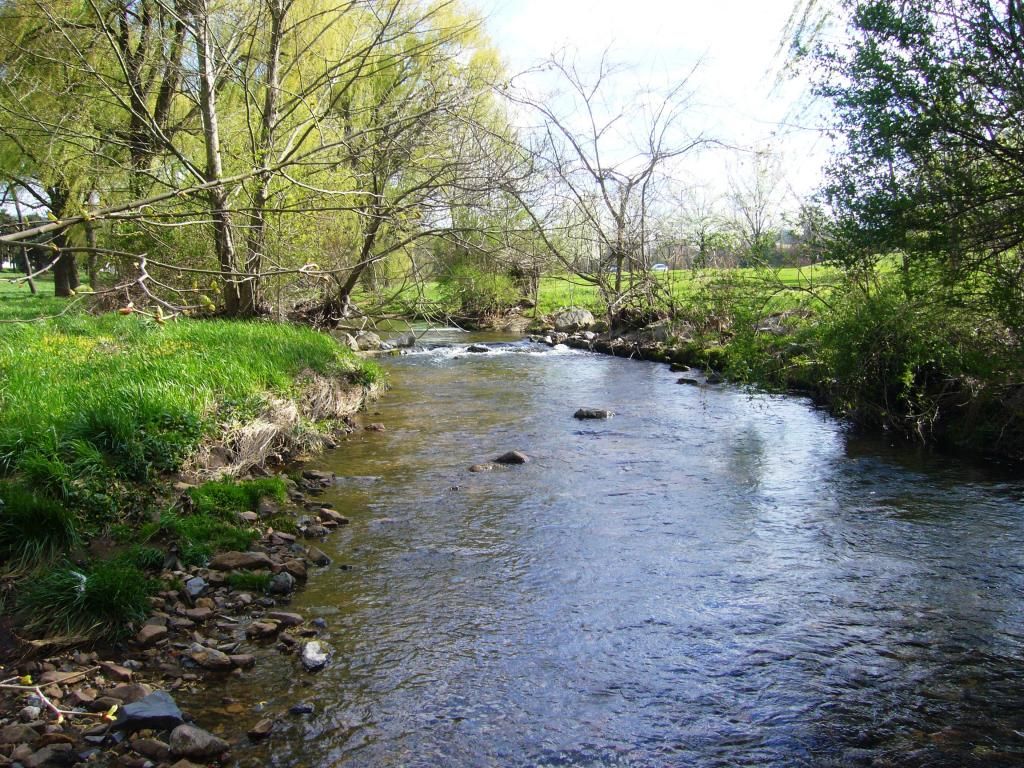 I was about to wrap it up for the day and decided to fish one more riffle. I'm glad I did as the biggest of the day came to hand.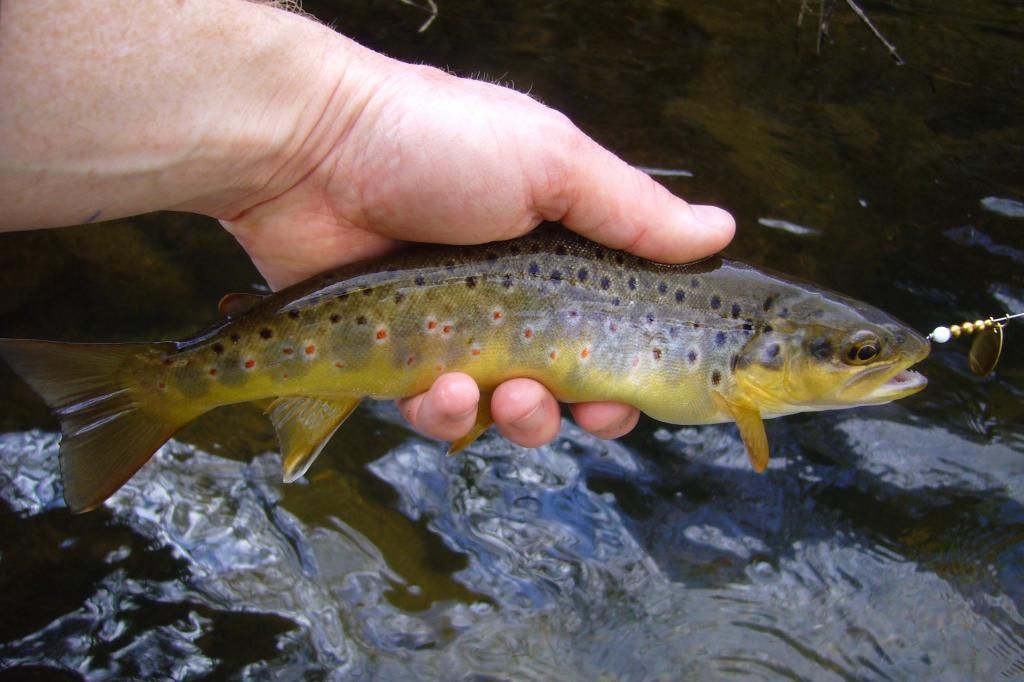 I decided to quit on a high note and ended up averaging 15 trout an hour in today's outing. I love fishing after a storm stirs up the water.