Discussion Starter
•
#1
•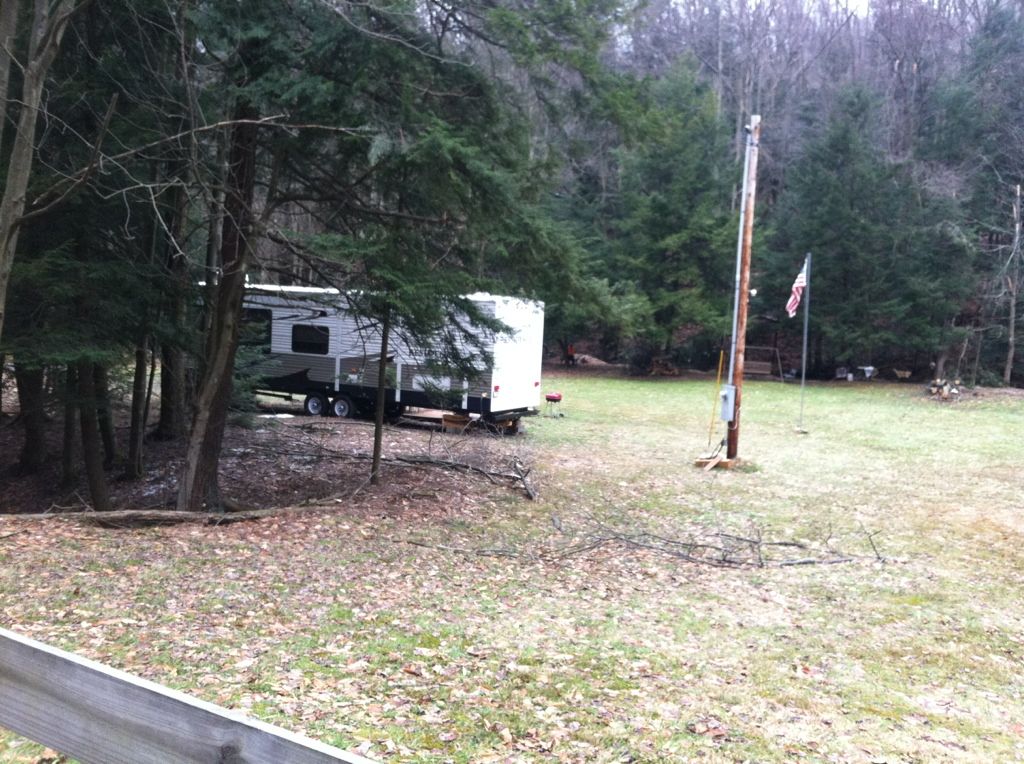 My dad has been looking for land to buy for a few years but this past summer he started getting serious. My mom and my dad looked a cabin on 4 acres and planned on going to see it. I did my own little search, and came across this 26 acre plot. I told them to look at it, and it struck their interest. Two months later, they purchased it. (I am the baby of the family, and this showed I am my mom's favorite son)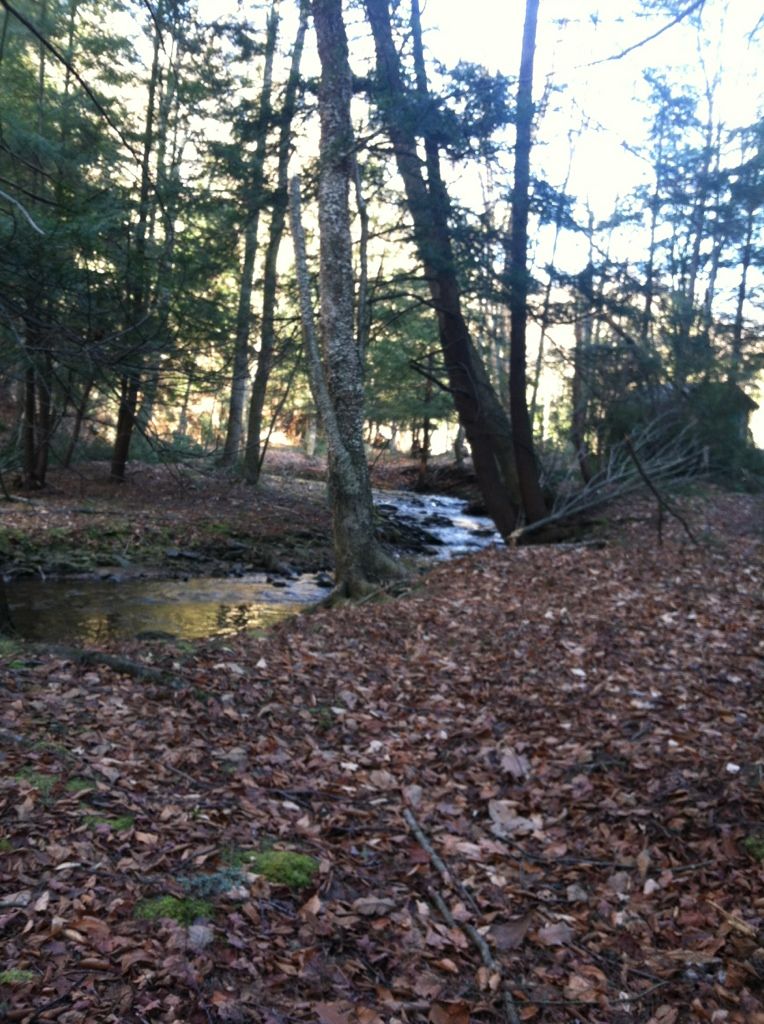 The property has a creek running through and is only a short quad ride to stocked trout streams, a short walk to native trout, and a 10 minute drive to Highpoint Lake which we've heard has a nice pike population.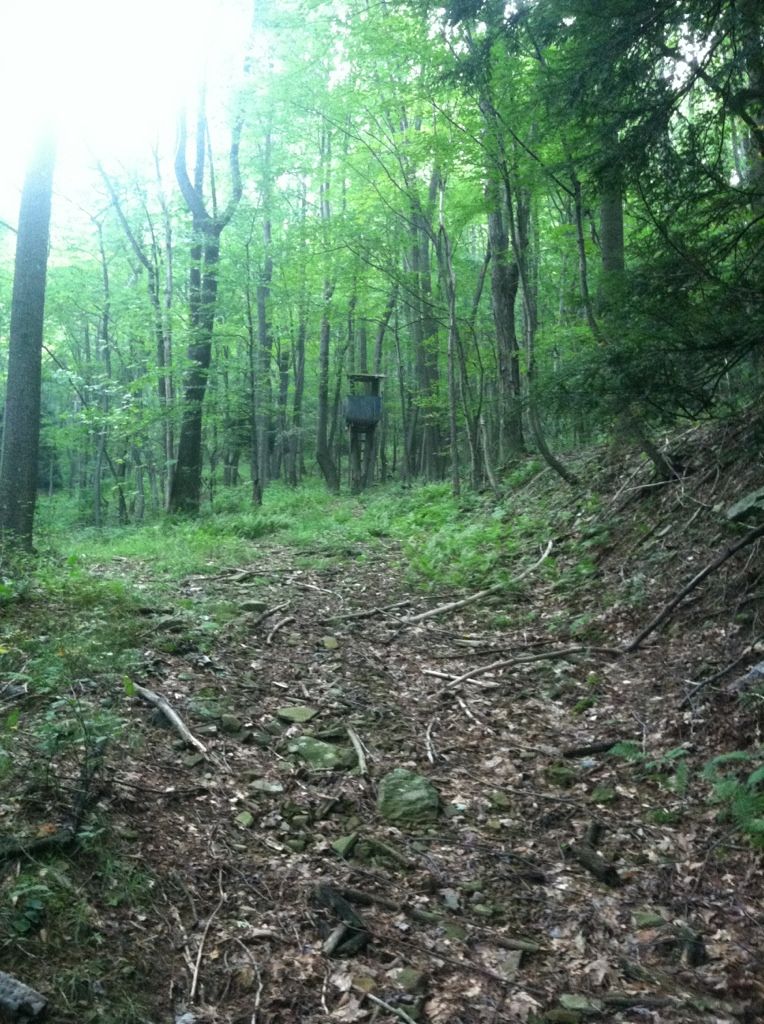 For the first time in my life, I had my own land to do everything I want with. Hunting wise, my goal was to make the habitat producing and holding as many deer and bear as possible. Bear became a new hunting possibility that I've never had. I just had no idea about where to look for them.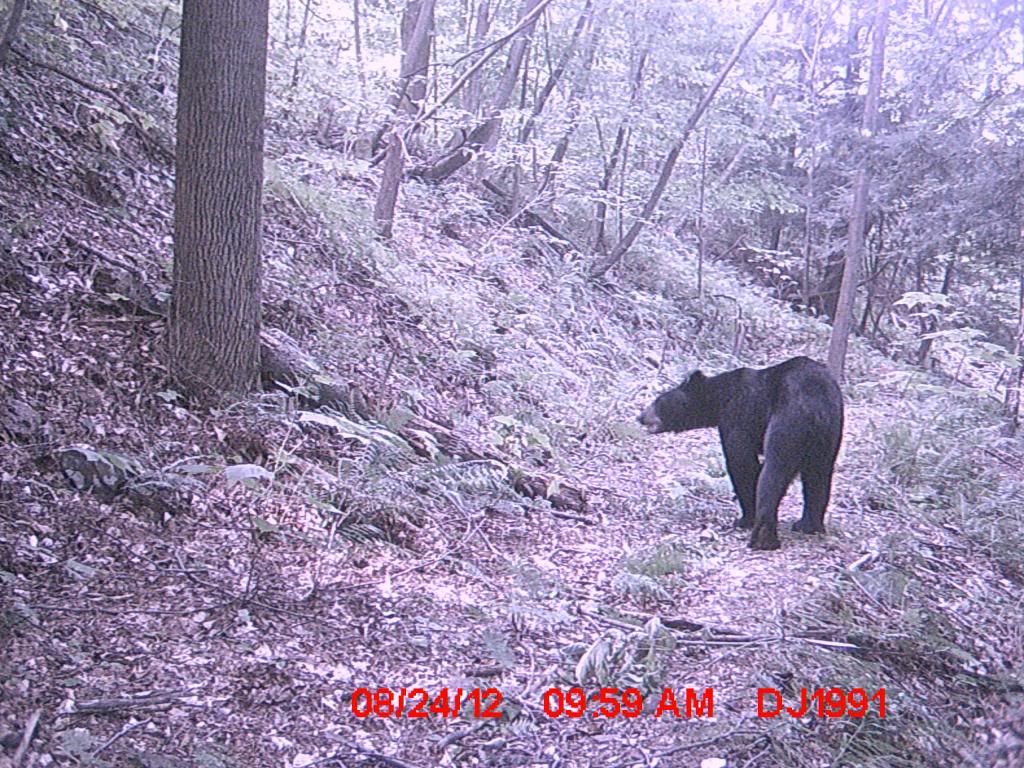 This is the first bear I caught on camera, it was the first time I set the cameras out on the property as well.
With all this bear talk however, My mom is a bit paranoid about them. Paranoid, but prepared.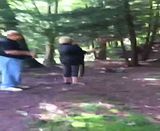 We also have a security guard for our camp when we aren't present.
I present, Mr. Bo-Jangles
I have multiple random pictures that i've taken over the last 5 months. Enjoy!