Discussion Starter
·
#1
·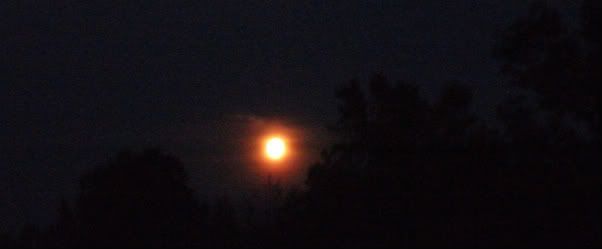 On an unseasonably warm late September evening, the hunter sits and watches the harvest moon emerge over a distant ridge after a short practice session with the bow. Despite the temperature, the smell of autumn is in the air. The dry weather has many leaves turning color and dropping early, making it look more like early October. This only adds to the fire.
He sits and looks out at the distant ridge as if he can sense something there. All the months of practice and preparation will begin to be tested in a little over a week. For all the time spent waiting and wishing for the season to start, he knows it will go by far too quickly. He watches the moon rise above the ridge, the primal hunter deep within can feel it, he's out there.
In the moon shadows under the oaks, the old buck feasts on the fat acorns that are scattered across the forest floor. Occasionally he'll pick his head up to watch and listen, as if he can sense something out there. The time is drawing near. As the moon rises higher in the night sky he continues feeding across the oak flat. Still, now and then, he'll stop to look and listen.
The ancient ritual is about to renew once again. Both the buck and the hunter wait. Both needing each other more than those who don't understand will ever know.