Discussion Starter
•
#1
•
I finally got some place to trap in my new location. You couldn't find a better landowner, as well as his daughter who asked him if I could trap.
So I made 3 sets, 2 dirt holes, and 1 hay set, not sure which spot was the best to set at. All 3 are obviously good. I caught 4 foxes and 2 coons between all 3, so I had nice stinky catch circles. Then I get a call from the daughter that her dad says I have 3 some things in my traps. I was thinking, yeah 1 fox, a coon, and a possum LOL. When I get there I had THREE reds! Then the landowner, the daughter, the daughter's husband, and her 2 kids show up! The landowner saw me come in. I dispatched all 3 like I was a robot, in front of the 3 adults. Then the daughter gets her kids to come see the dead foxes. So all this human scent is all over the place...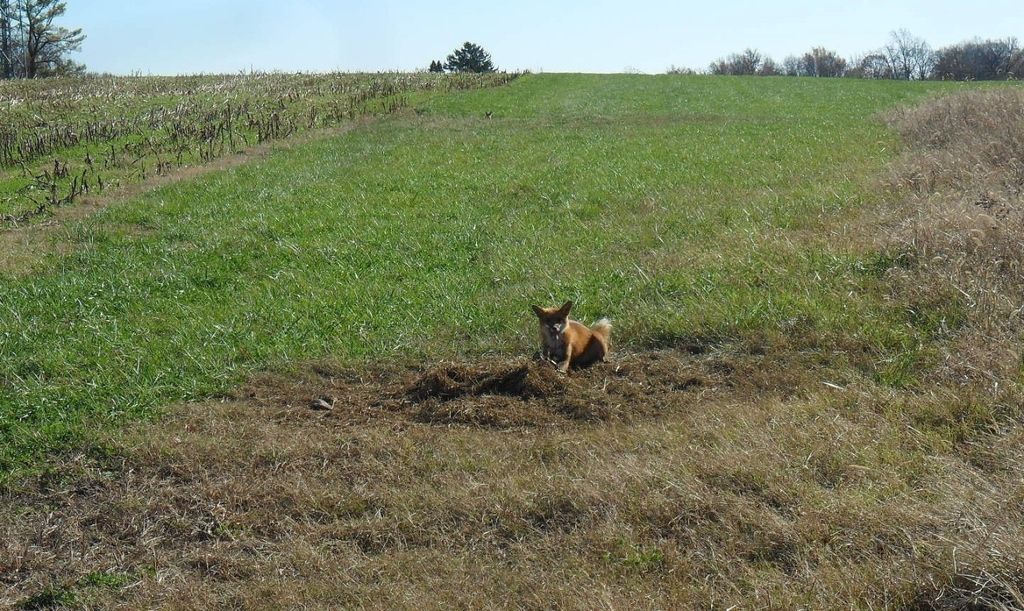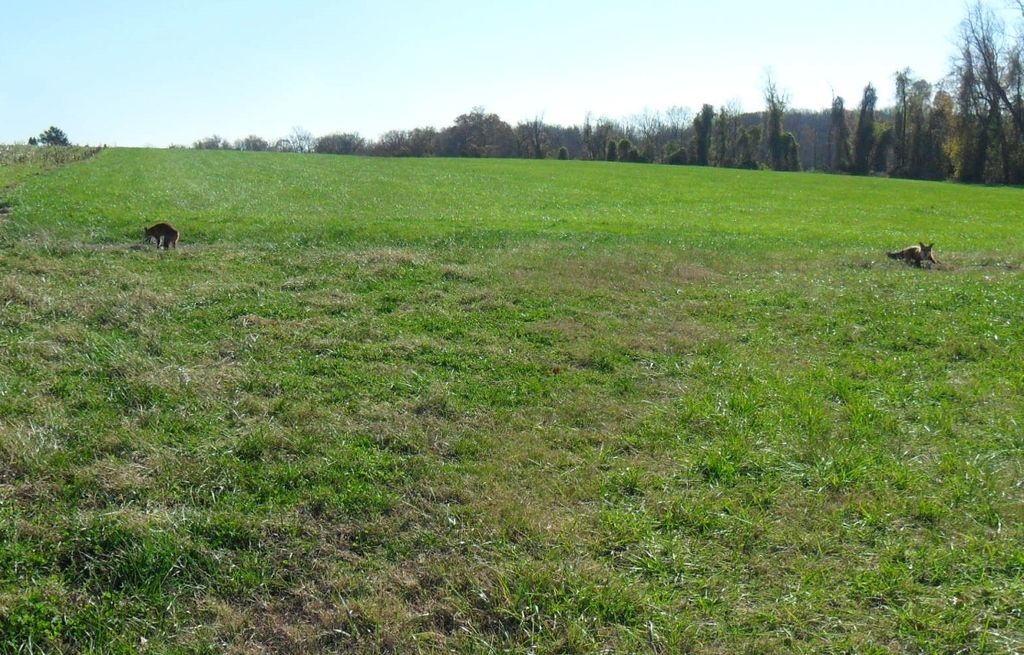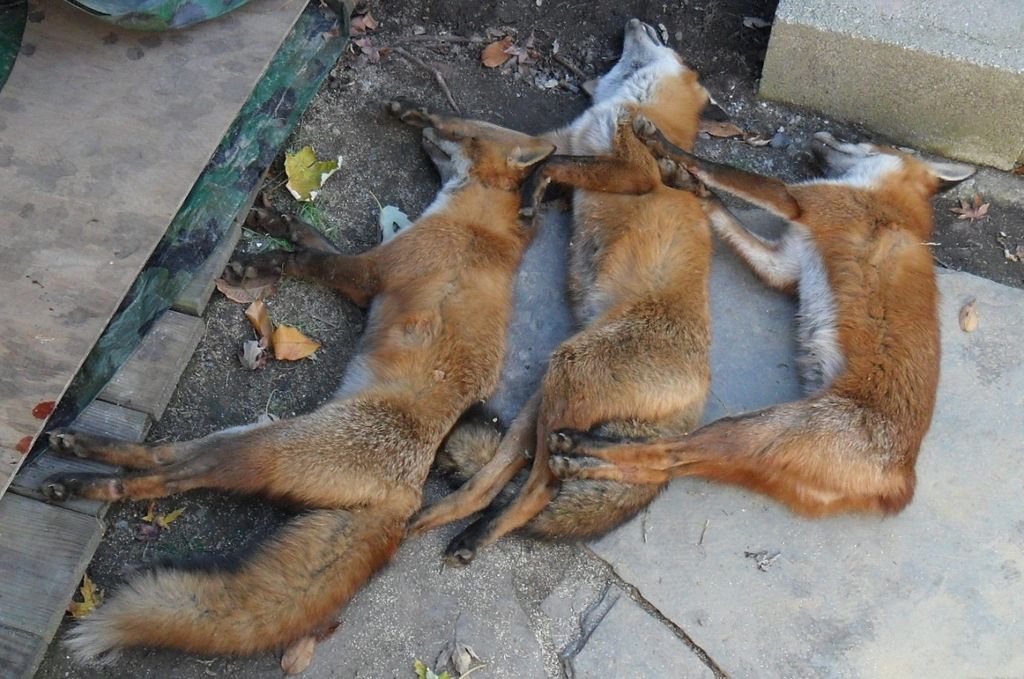 Ok, the fun is only starting! Next day, another call for a heads up "dad saw you have another animal". I figure another red lol. Well I get there and can see what def looks like a K9, but looks kinda big. I got the binos out and knew instantly what it was!
I had it in a #2 Bridger, all I set now are yote traps, and using the MB chain stakes. I finally got to see results this setup is intended for! It weighed 26 pounds, so just a pup (a male). No wonder it was stupid! I caught it in the stupidest fox remake too, trap too close to the hole for yotes, but was a stepdown. I had Blackies 3 meat bait in the hole (the foxes like this stuff too).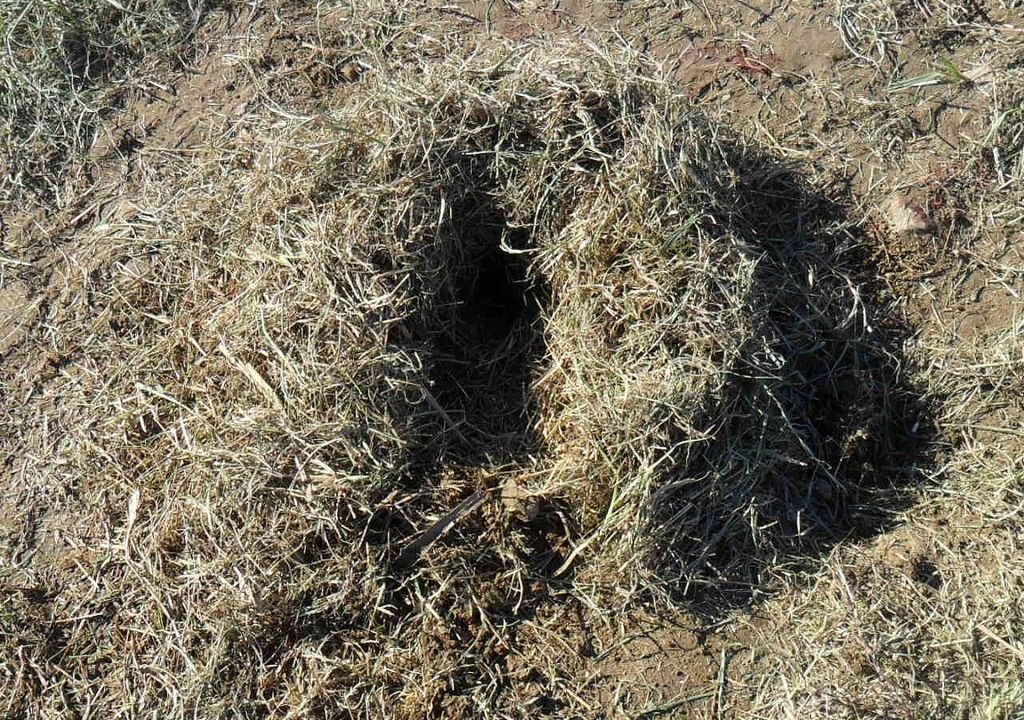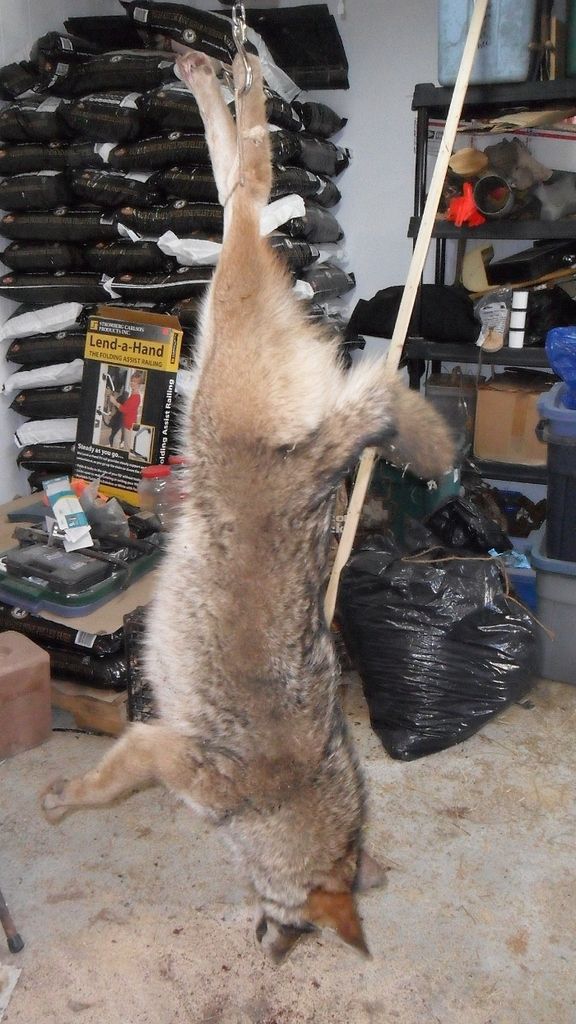 So this makes 7 fox, 1 yote, and 2 coons in 15 check days. Plus 2 firsts for me. Triple on fox, and first coyote. I popped the traps for deer season, but there are already more foxes running around there. Waiting for me LOL