Discussion Starter
•
#1
•
Well, after fulflling my quest to take a Pa. coyote this past hunting season by lucking into one in flintlock, I got the itch real bad to get some serious predator hunting gear and give it a go for fox and coyote at night.
Thompson Center Encore in 22/250
Burris Fullfield II 3X9 balistic plex reticle
FoxPro Wildfire
Noxx Red Dagger kill light with pressure switch
Star Hunting Light LED scanning cap light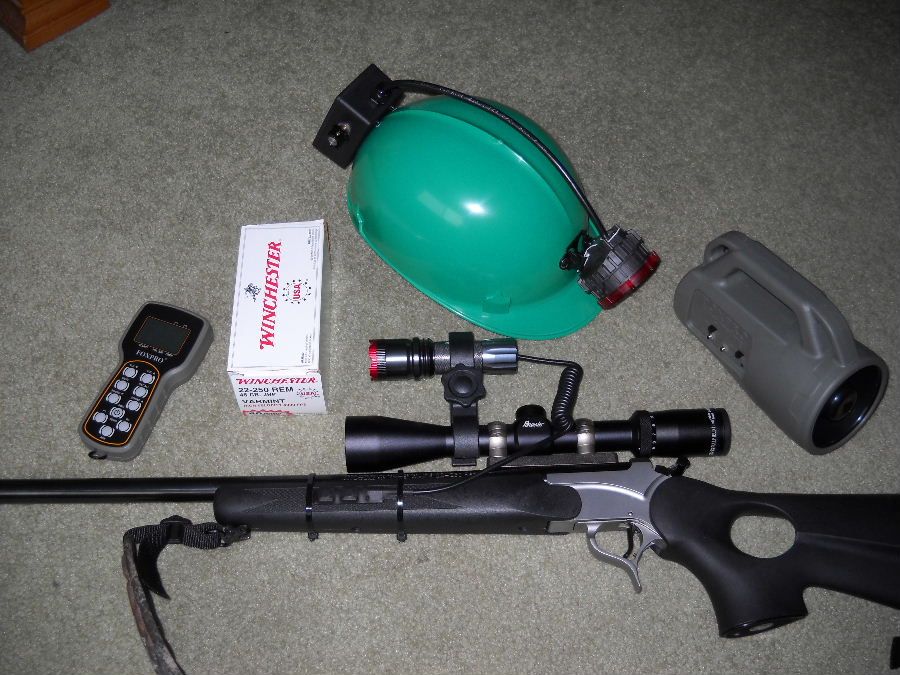 You guys here are a wealth of information. Any other equipment advice to complete my gear for day and night hunting?
Here is my first coyote. Hard to top, I know. I have done a fair amount of daytime predator hunting but I am really looking forward to what the darkness will bring.