Discussion Starter
·
#1
·
I am struggling picking a pose for my archery buck this year. He is very heavy and has a broken tine on both sides. His left side with the longer main beam has a broken G3 and the right has a broken G4. His right ear is also ripped through which I am getting on the finished mount.
I currently have a buck mounted in a semi sneak right turn so I am going to probably have this one turned left. I am considering a full sneak offset, wall pedestal, or a semi sneak head up, (and all the regular poses). The rack has a nice spread and is heavy how can I best display this? I'm especially looking for advice from taxi's. Here are the pics....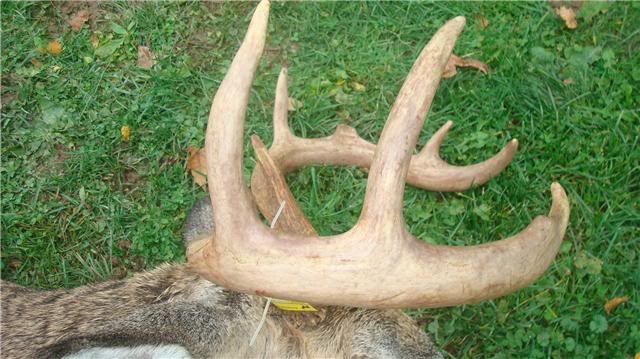 Here is the one he'll be beside 08 Buck....