Discussion Starter
•
#1
•
After nearly a year of training and several rabbits that didn't present a shot once the season opened, the pups finally ran one to the gun.
It was a long, pounding chase that started in a thicket and hit the corn. If I hadn't seen them strike, I would have thought maybe a deer. Very few checks. When Mr Bunny came back the dogs were about 30 yards behind. Once he got past me a let him have it at about 15 yards. At the shot the hounds stopped for a second (one of the longest seconds of my life) then continued to pound the rest of the way to the downed bunny. Any thoughts of them retrieving were quickly dashed as they were ready to eat it on the spot.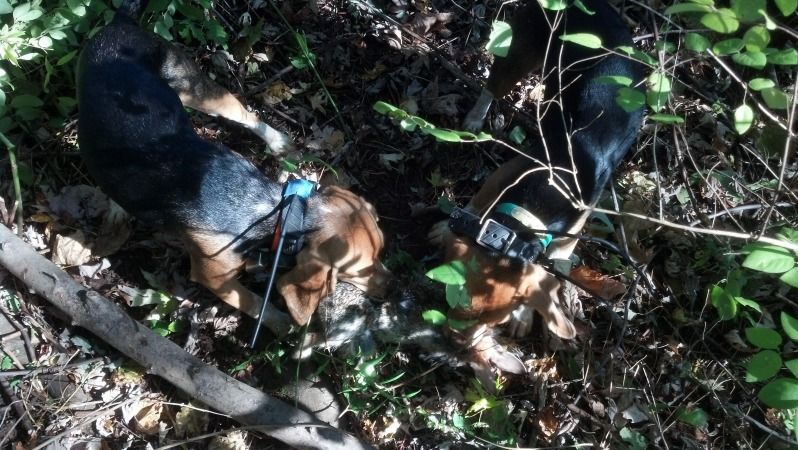 Sorry about the bad pic. Every time both bunny and hounds were in the same frame there some chomping going on.