Discussion Starter
·
#1
·
I am taking a break from planting trees this year and doing some cutting instead ( short of planting about 10 bareroot apple trees) …my first project is a spring drainage that runs to the left of my L shaped "orchard plot (clover plot with fenced apple trees about 5-7' tall). This drainage has several wild apple trees growing in it that from my guess are from apples washing down the drainage, they bloom some but never really produce. The clover gets a bit too much shade from the fast growing maples. So I am taking all the maples out, leaving the white oaks, apples, cherrys, and crabapples…the rest are being dropped. Those 6" or so are being cut for firewood.
There is an old broke pond foundation at the bottom of this drainage , just a swamp and cattails nowe…grouse love it here already, my guess is they will love it even more now. At the bottom of the drainage to the right you can see the apple tree clump I am thinning for.
Here is the drainage this winter…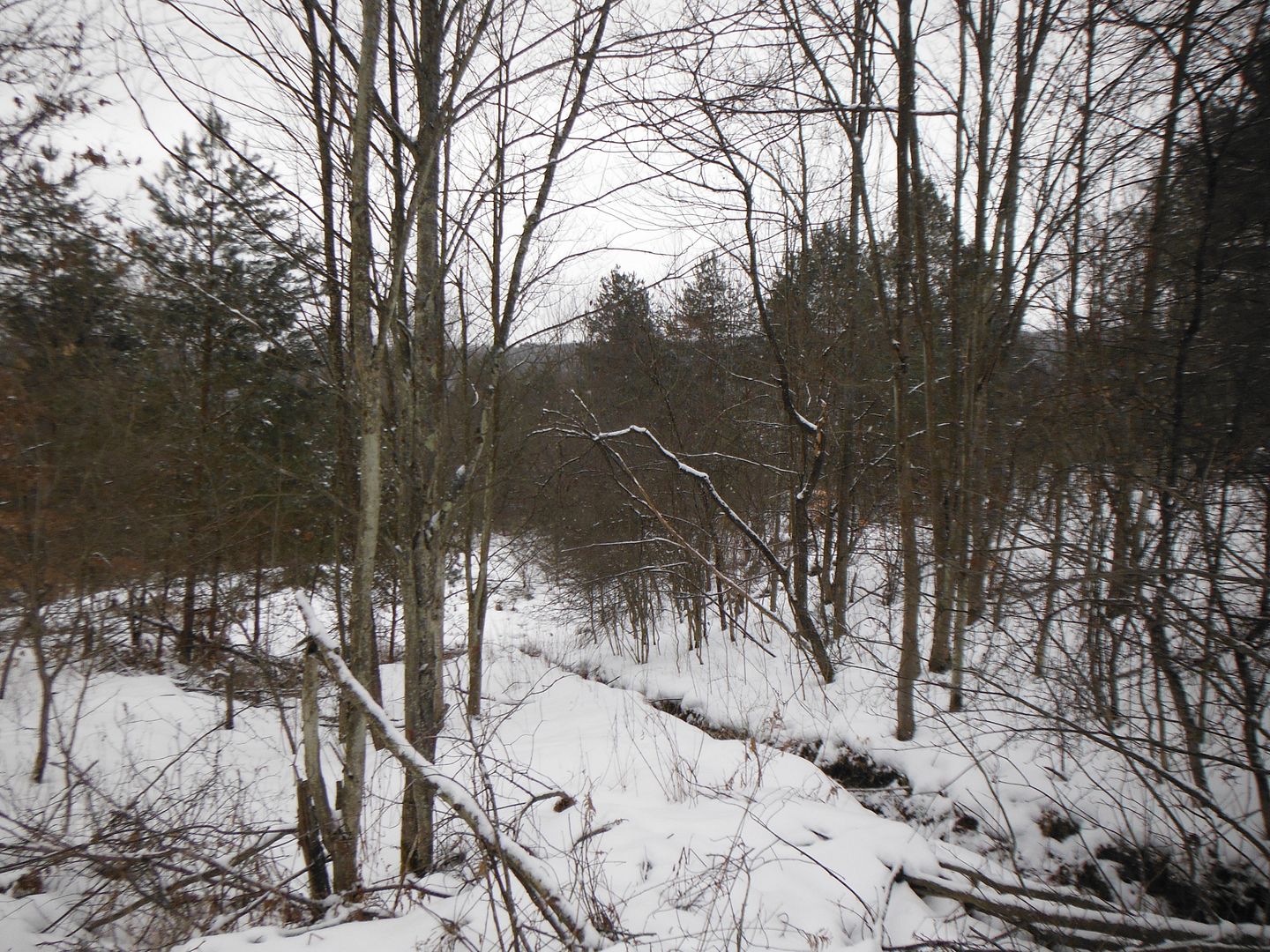 Here it is as of tonight at 5PM..I should finish it tomorrow if the rain is not too heavy.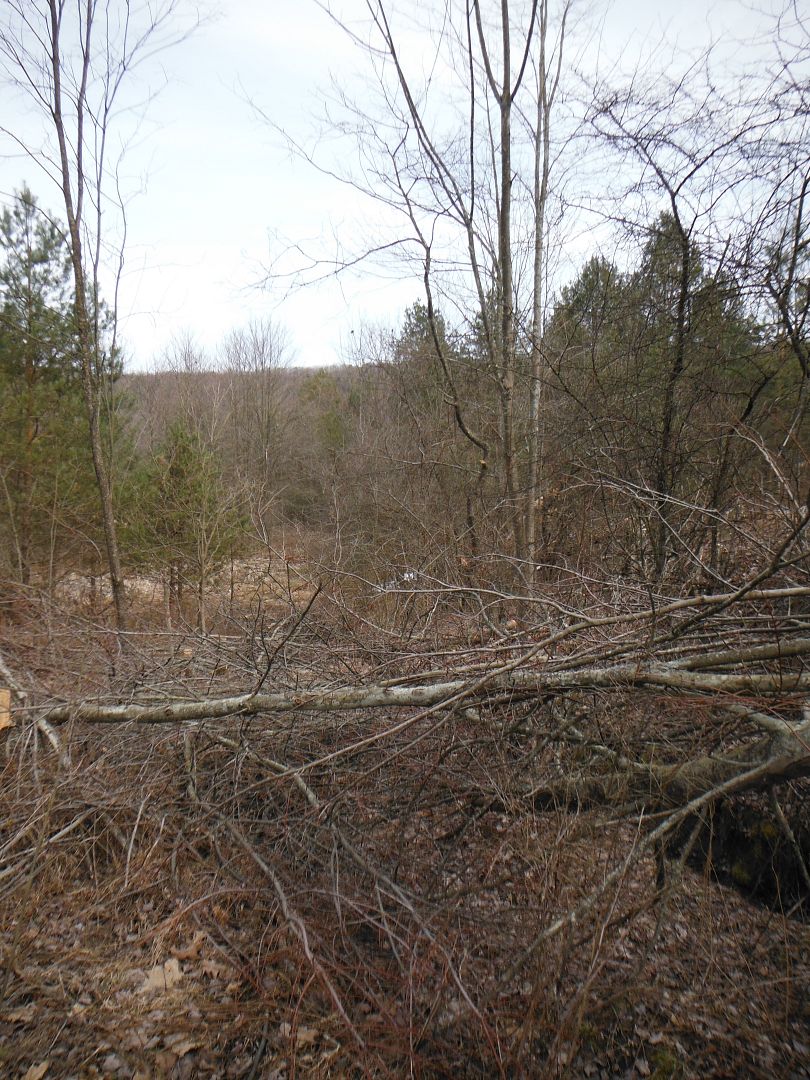 <span style="font-size: 20pt">
I AM SO GLAD THE SNOW IS GONE!!!!</span> Looking forward to more tomorrow.