Discussion Starter
•
#1
•
I was skinning a grey fox and a coon yesterday and a buddy and his daughter stopped by. My buddy's daughter was full of questions and consumed by the animals I was working on. I made an offer that I thouglfht would be declined, if they wanted to ride along today with me she could see a trapline and live critters. She said what time, I told her I start checking at 6:15 but if she wanted to ride along I'd wait until 7:00 to start. Bare in mind that they live 45 minutes from me. This kid is 14 and said I'll be there, all along thinking I'd see her next year. Anyway, I got up this moring and was prancing since I get moving early, typically I have 2 farms checked by 7:00. Promptly at 7:00 they pulled into my driveway and the rain was coming down pretty steady.
So we got moving, nothing for the first few checks... As kids get, I could see her enthusiasm beginng to diminish. And then we finally had a critter,
This catch just made her day as you can tell from her smile.
We took care of business and got moving again and on the next sets this was waiting for us.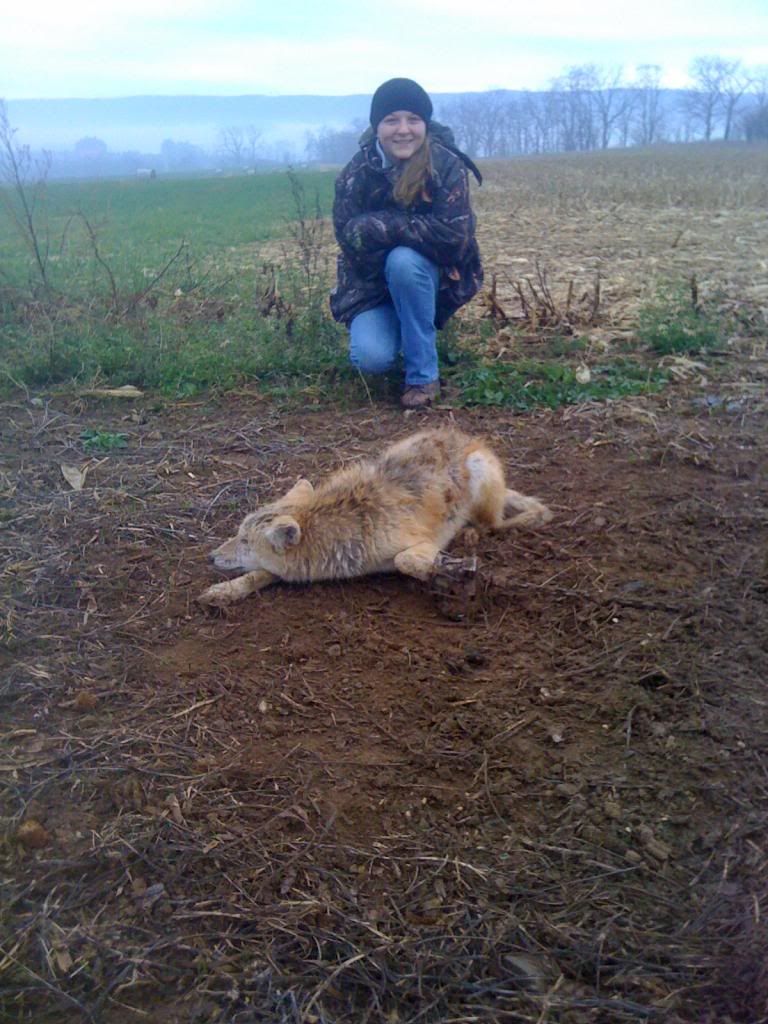 Everytime I take someone for a ride I'm lucky to catch a grinner, that was not the case today. We finished the day with a skunk, I don't take pics of skunks but she wanted to try....her dad and I said, uumm no.
Today was a great day and I am elated that I was able to share it with my buddy and his daughter