Discussion Starter
•
#1
•
Well my son has been a pick-up truck guy since he could walk so as he approached 16 it should not been of no surprise to me that getting a truck to call his own and put some sweat equity into would entirely take over his life and mind. As a sophomore in HS he has chose to follow this love into the automotive field and is currently enrolled in auto-body tech through the school's career center , so he is spending half his school day in the body shop and the other hitting the books. He is doing well in fact took 4th at the Skills USA competition as a sophomore with only a couple months of teaching has a knack and passion for it no doubt.
Anyway every night since Sept or so, I would come thru the door after work and be shown a daily line up of 1980-90s trucks all over PA and elsewhere. Some were too good to be true (aka scams), some were gone before we called, some had all the work done already ans a price to match, some were sold before we could get there to look, some had one issue we could not get past....it was a long process but also fine tuned what we wanted, strong mechanically from 80-90's, but needing some cosmetic TLC that could train John on plenty of aspects of restoration.
Fast forward to mid February and a planned trip down to see my folks, well this opened up some new turf to look over for trucks available and with a willing Pap to go test out a few before we got down there we searched. The requirements, good frame, good engine, no rust thrus…along comes this 1984 Chevy shortbed, professionally rebuilt 350 engine, dual exhaust , new stereo (old one was AM/FM cassette I bet LOL) with 3" body lift, and some extras. Along with the strong frame and strong engine , some new panels that just never got finish work. The guy we bought it from got it from his Dad when he passed, his dad rebuilt the engine and now he simply did not have time or money to finish the project and therefore the PERFECT fit for a budding autobody guy who has a body shop, tools, materials and great instruction at his disposal until early June when school ends anyway.
So Presidents day weekend the deal was done, and we brought home John's first truck,driving it 150 miles no issues. It is a thirsty thing much like my 2009 and will be more project than a daily driver because of that, but I am sure it will get its miles on these back roads , Friday night football games, hunting season, running into town for some stuff …etc.. Closer to finishing he plans to show it in two local car shows as well later in Summer. the plan is it will be a solid red color, with a white pinstripe when done (high school's colors red and white).
The tailgate went in first and has been sanded and is all ready for prime and paint, and the truck currently is getting a full mechanical lookover at a local garage that specializes in lifted and older vehicles, so far nothing major, and we continue to cross our fingers there.
Anyway thought you guys would like to see the <span style="font-size: 20pt">before </span>of this truck so you can appreciate the after once reached, and one happy kid who got the blank canvas he has wanted since he was 5 years old, he always loved the old boxy Chevy's…I am as excited as he is to see it come together, and as always wanted to take my HPA brothers along for the ride.
John with truck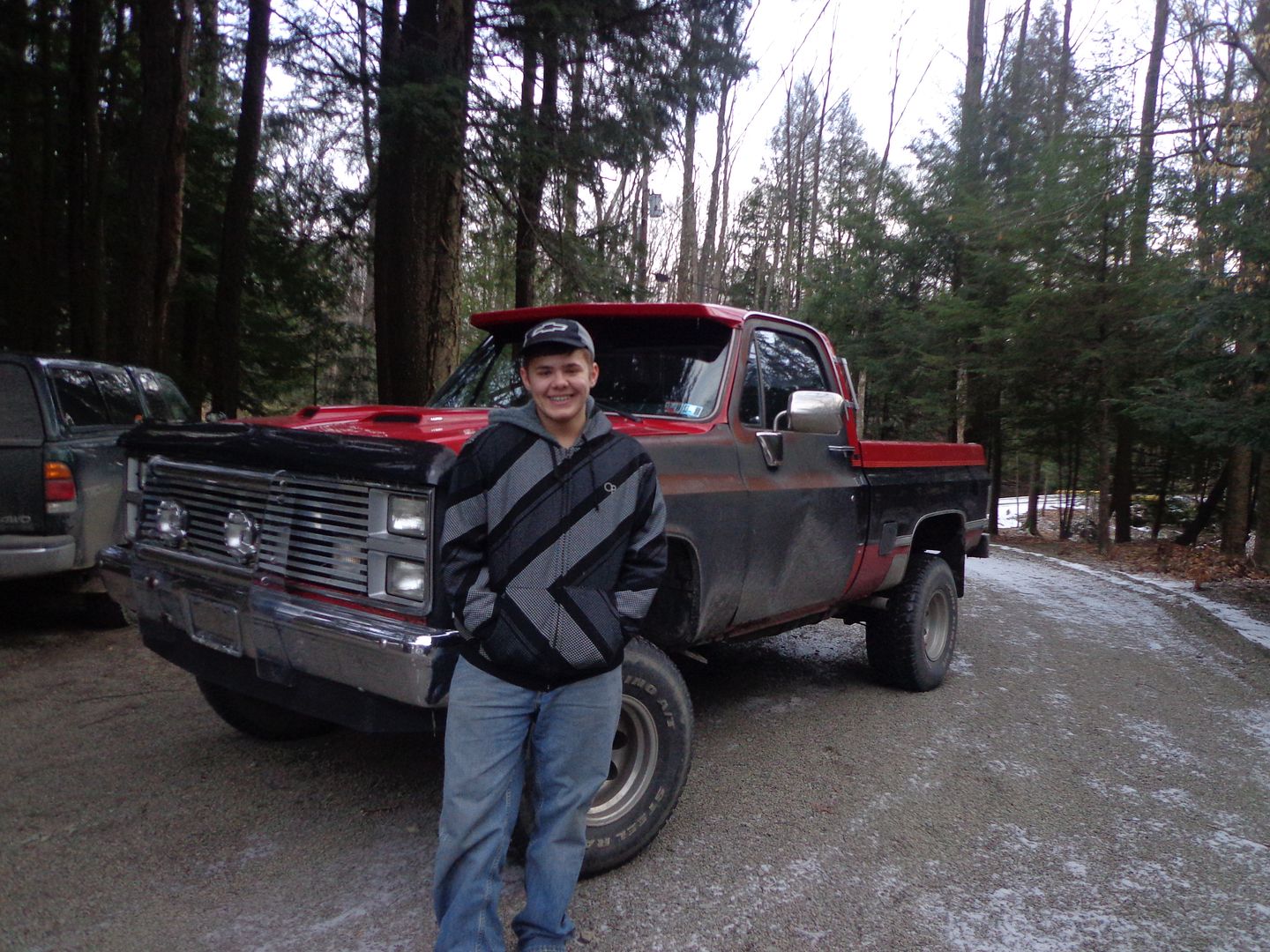 Mine and his back home and sharing a driveway.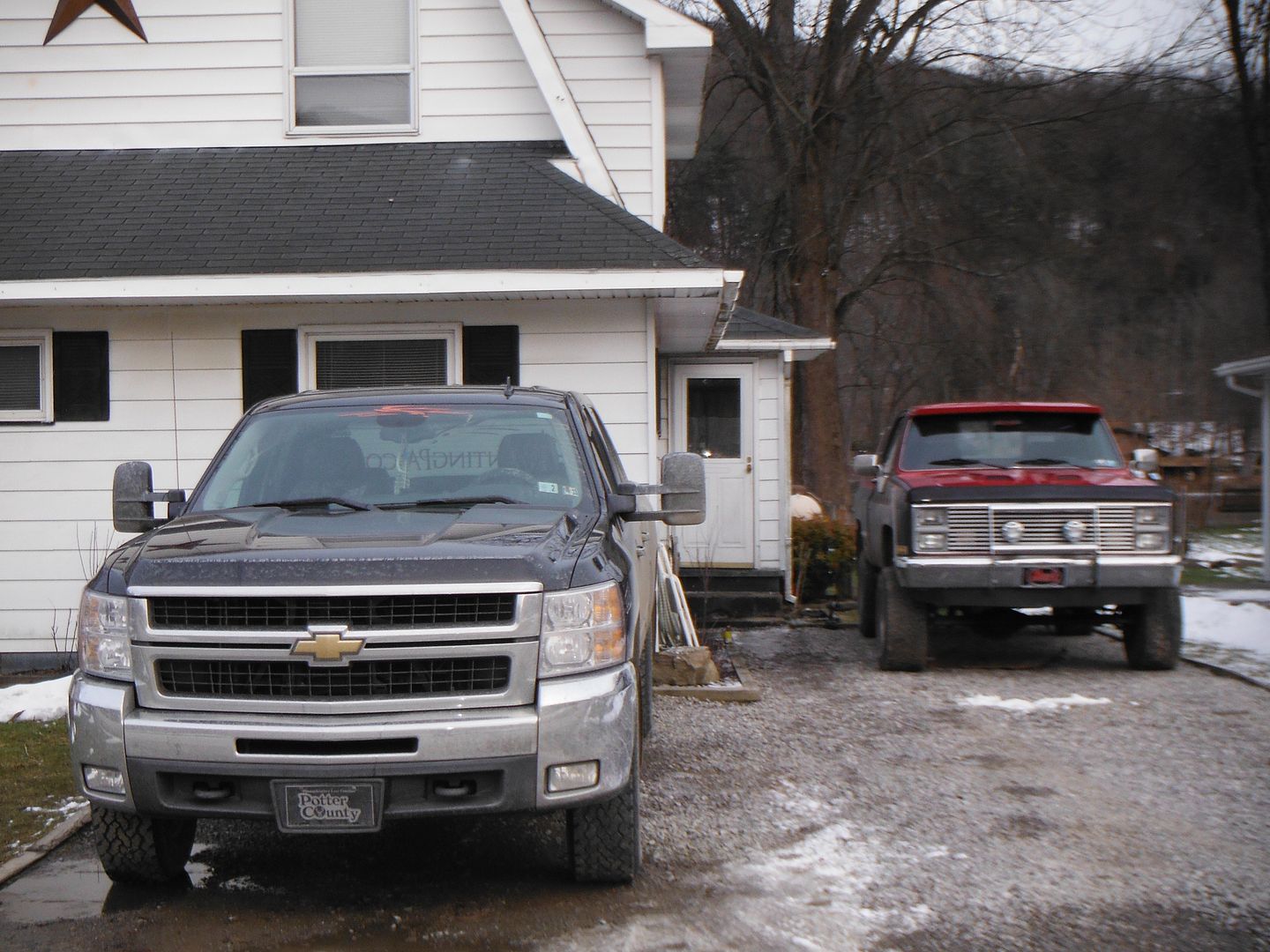 Interior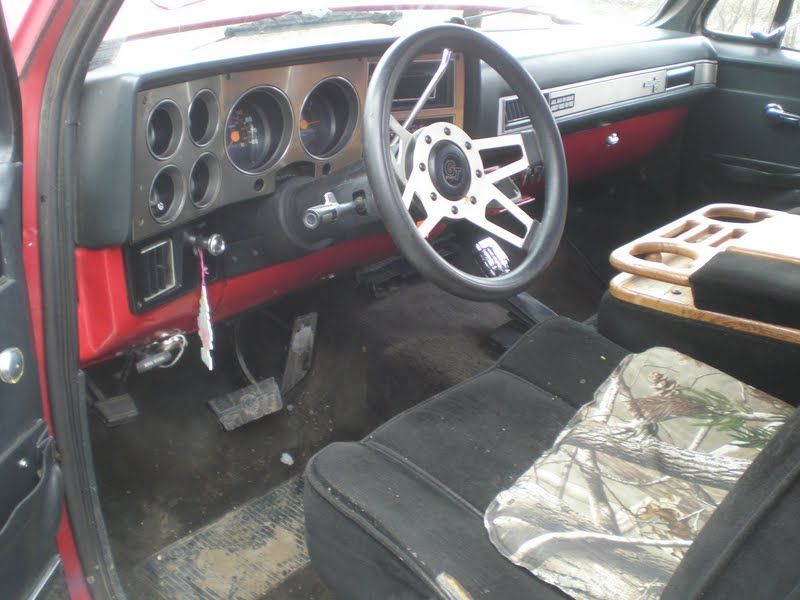 motor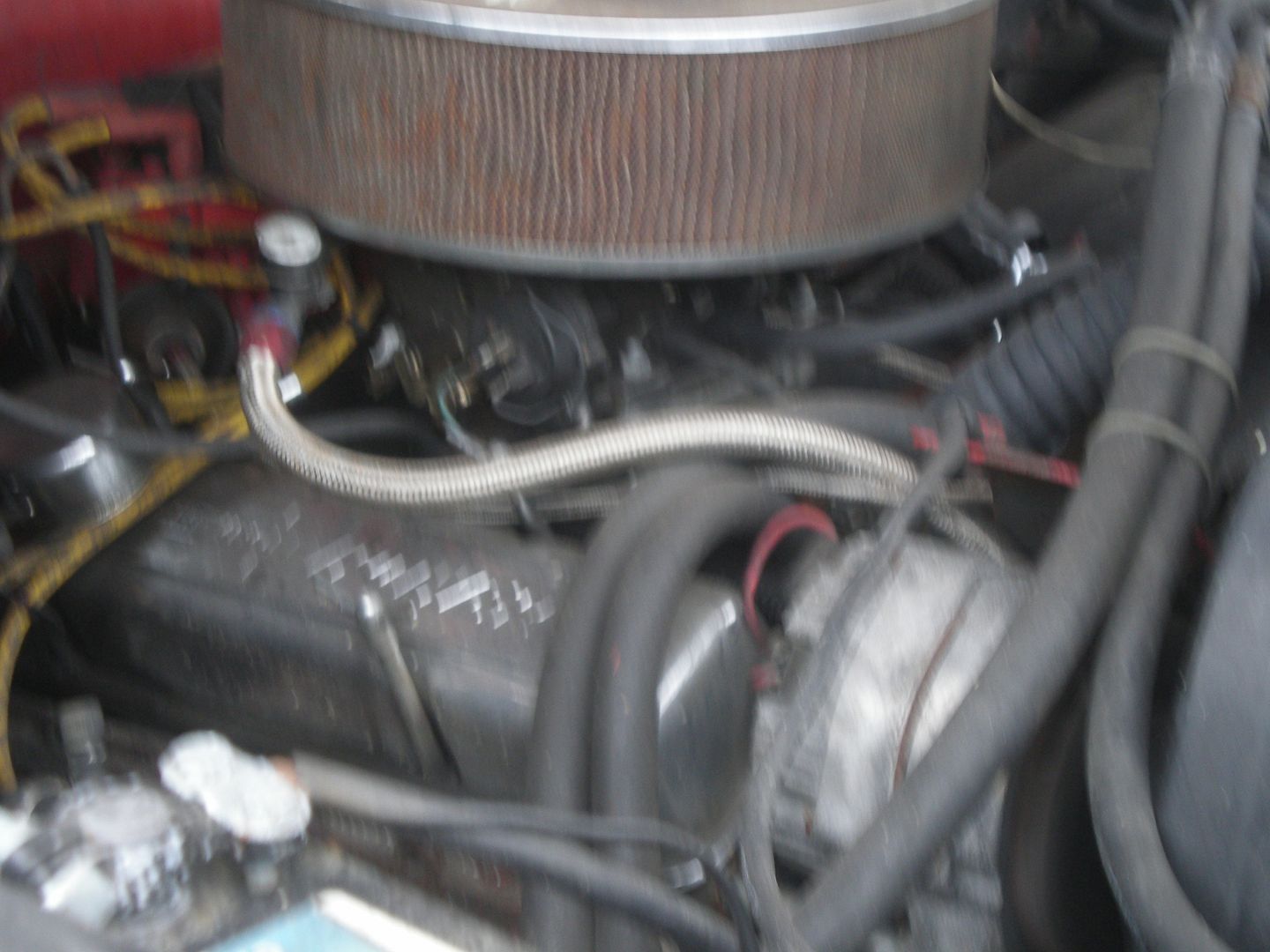 Stance