Discussion Starter
·
#1
·
I'm getting a English Setter pup in about a week so have been hitting the streams pretty steady. After the pup arrives I'll be spending all my free time with her. Monday I fished one of my smaller streams. It doesn't hold many bass but the scenery is too beautiful not to fish it once a year.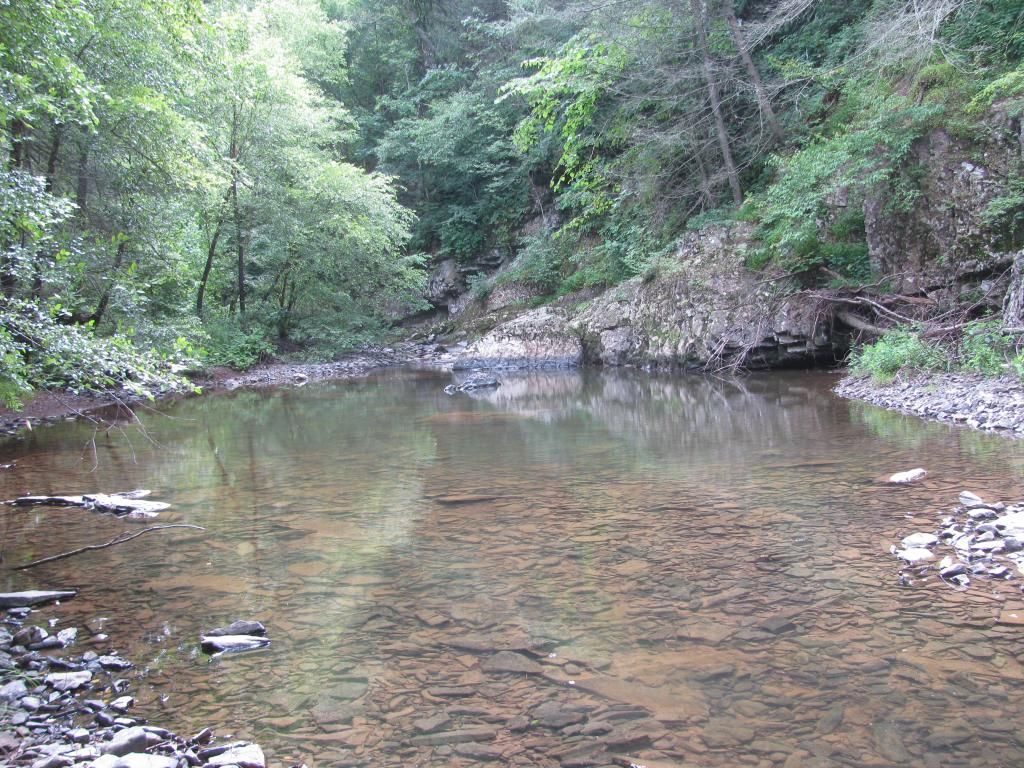 I was able to fool a 14 inch smallie into taking my plastic crawfish. A nice fish for this water.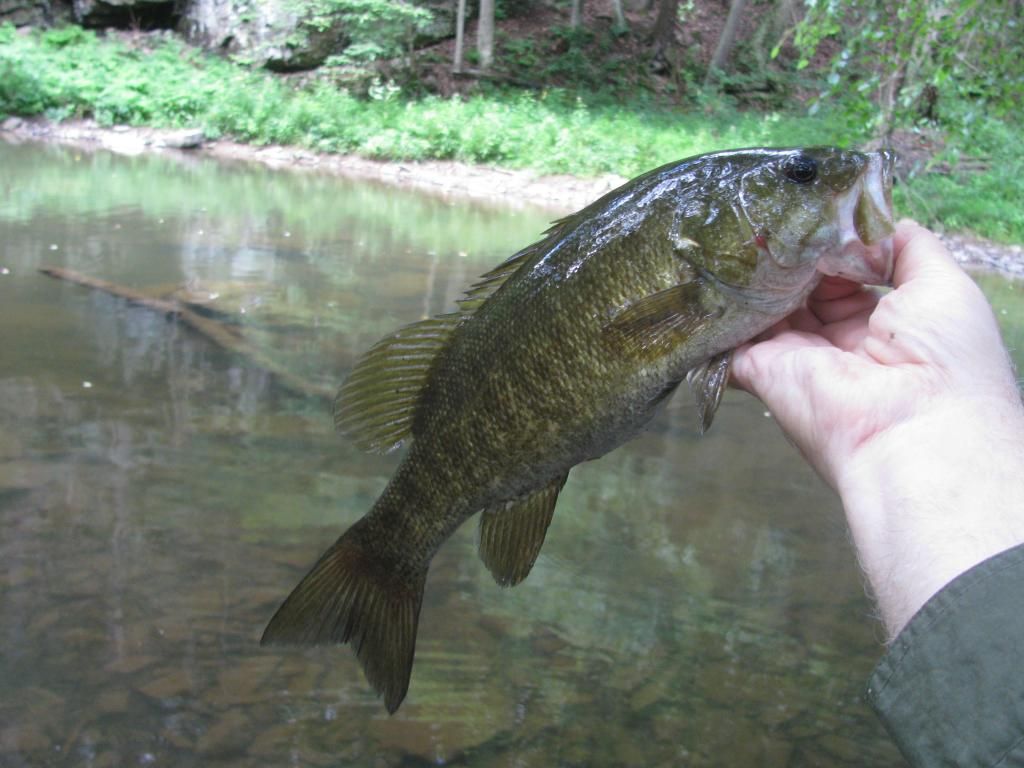 After 3 hours,a half dozen smallies and some rockbass I was ready to head to the truck. It's about 1/2 hour walk in that directon
.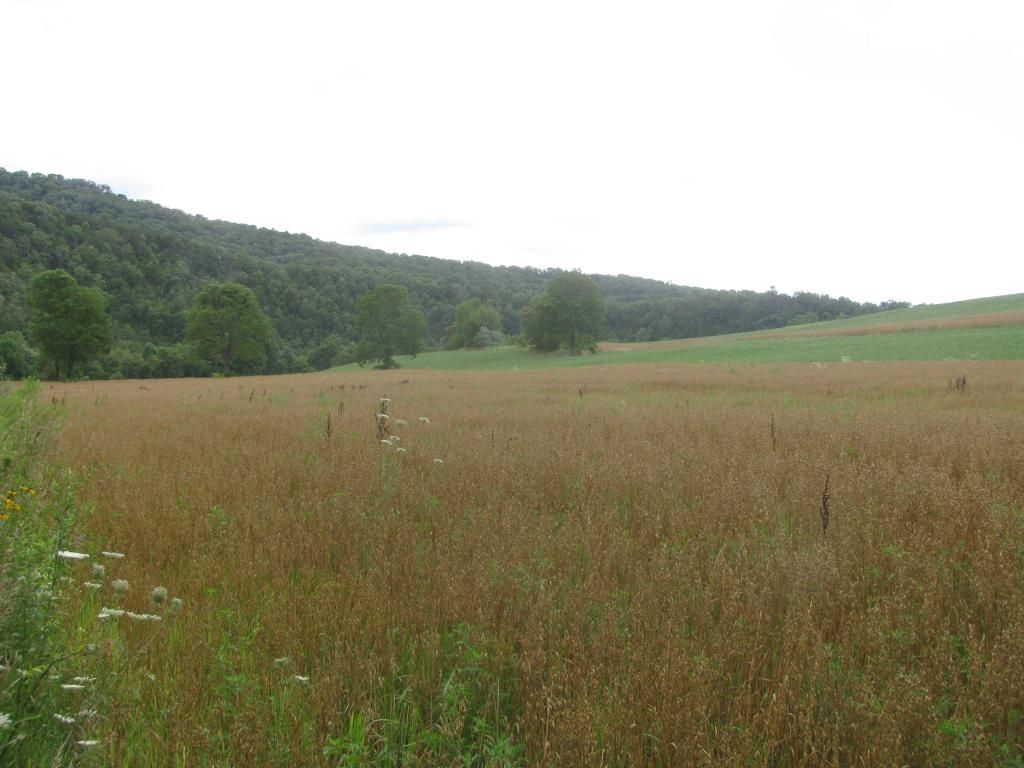 On the walk out I ran across a couple of wood turtles. I've been fishing this stream for 20 some years so I've probably seen these two before.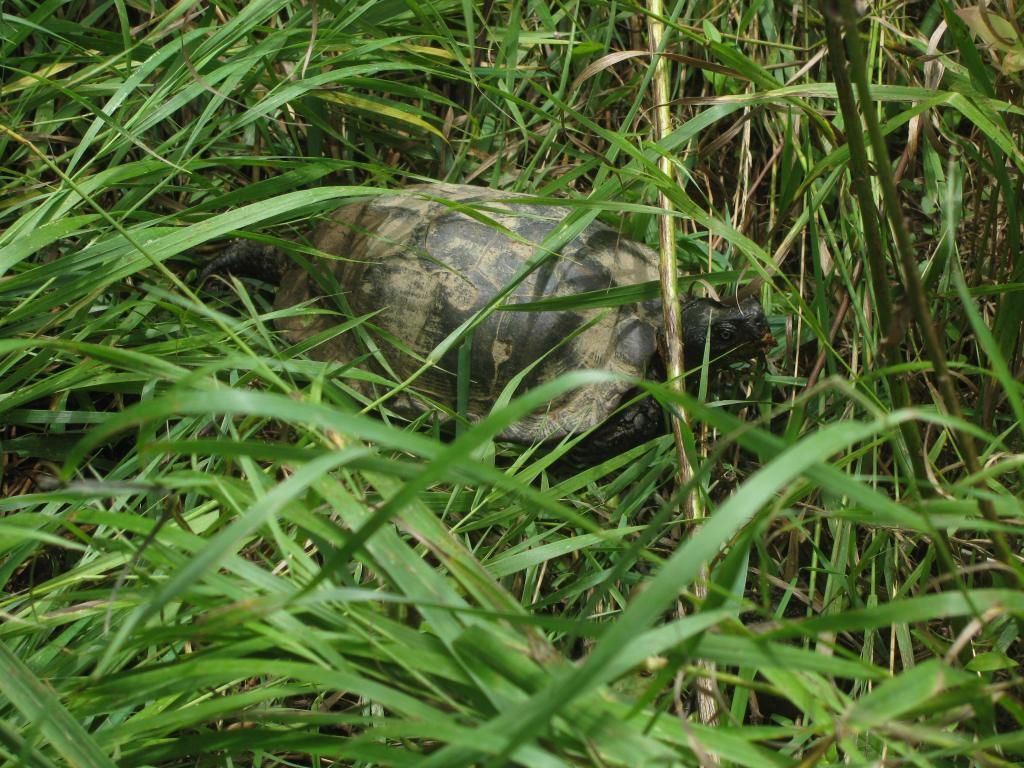 One of them was chowing down on his lunch.
Tuesday I headed to another stream that has always held very nice sized bass over the years. Sadly in the last few years I've noticed trash, fire rings,and other signs of people along the stream and the fishing has suffered. this pool always held some 15 inchers, but after finding a fire ring and some discarded lawn chairs it's pretty well fished out. I did manage to find a healthy 14 incher that gave me a good battle.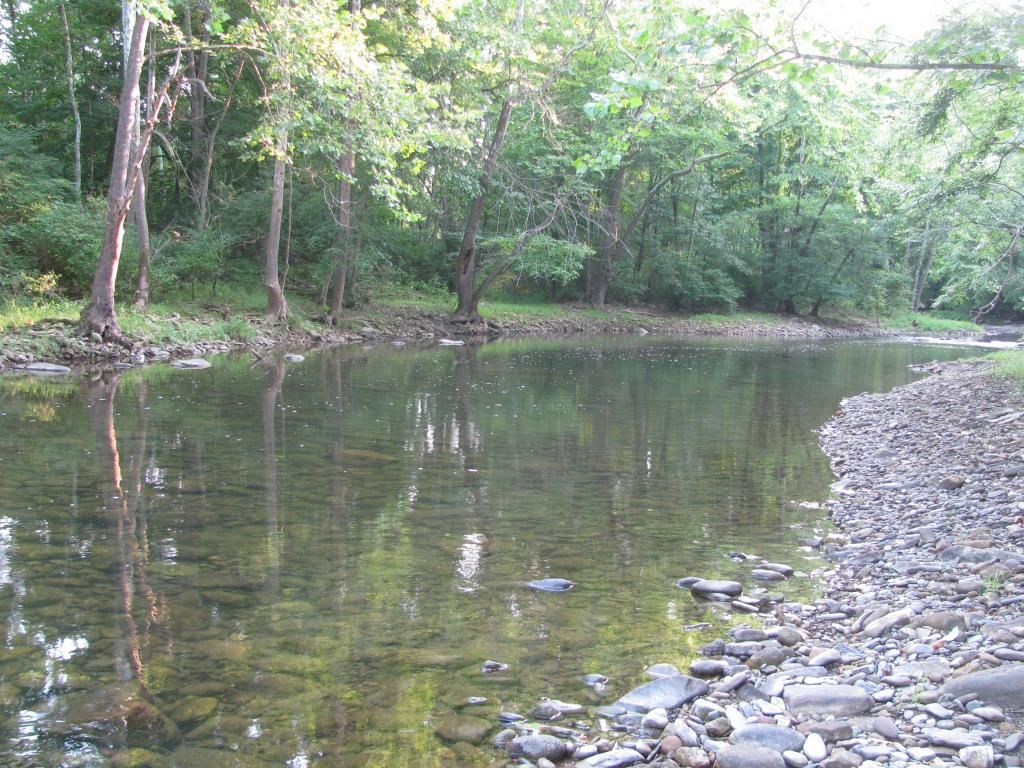 Weds. was a catch up on my chores day so Thurs I headed back to the small stream that I had fished on Mon. at a place further down stream. Still small water but still beautiful country.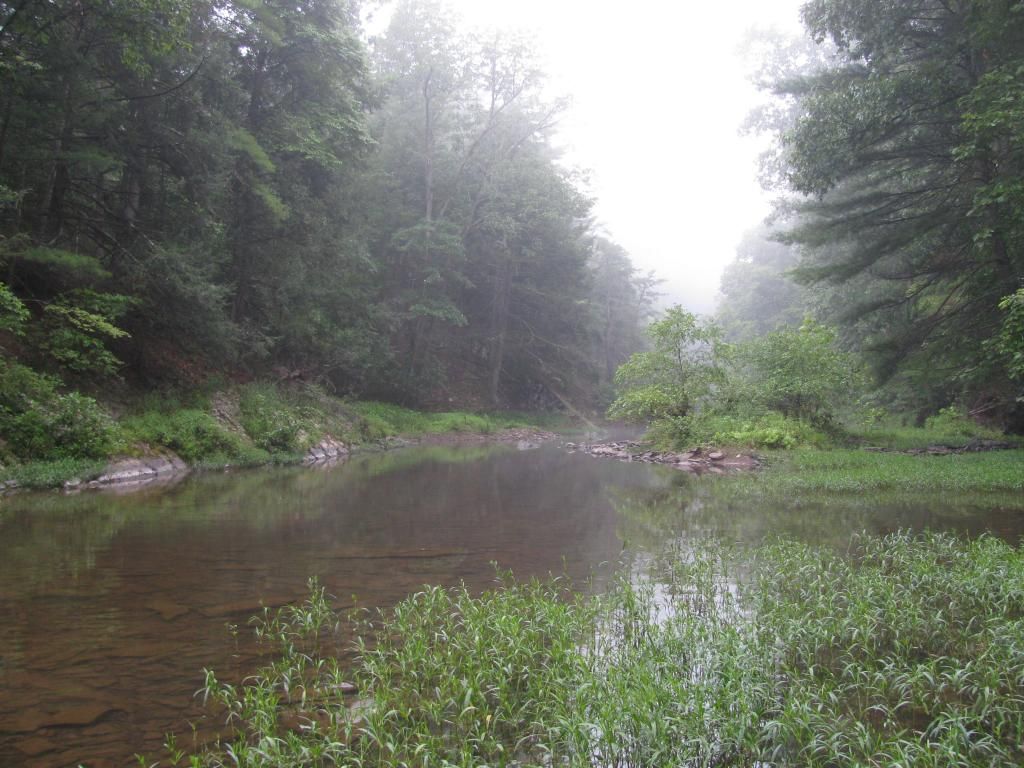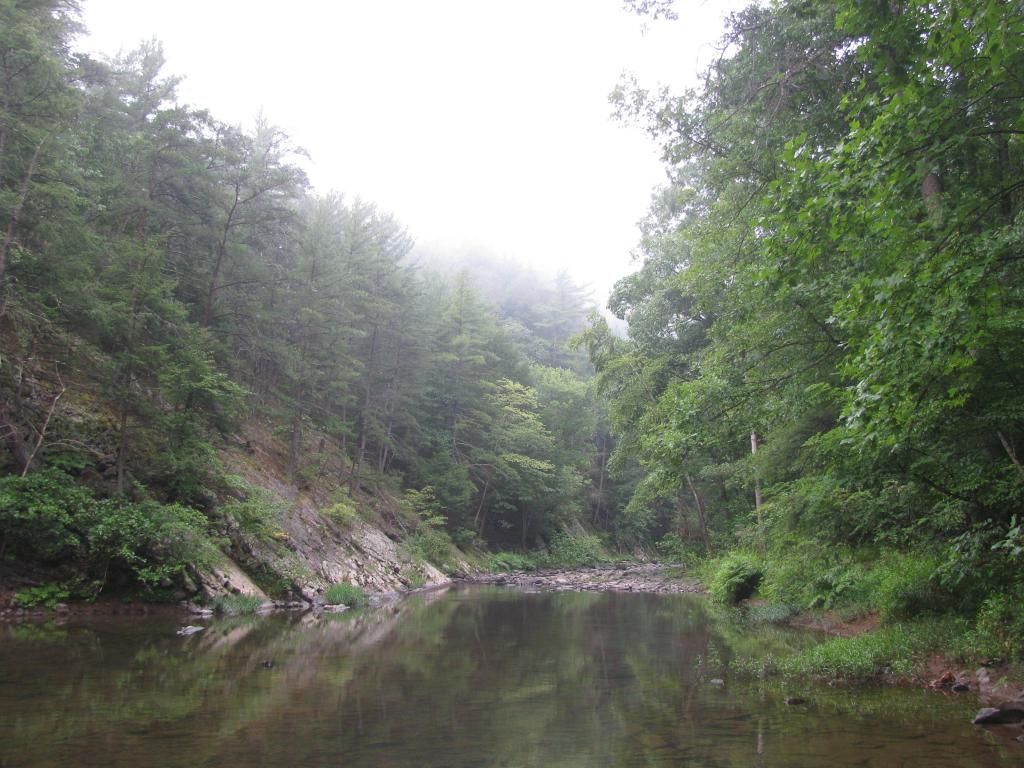 This piece of rock held most of the fish including some 8-10 inch smallies.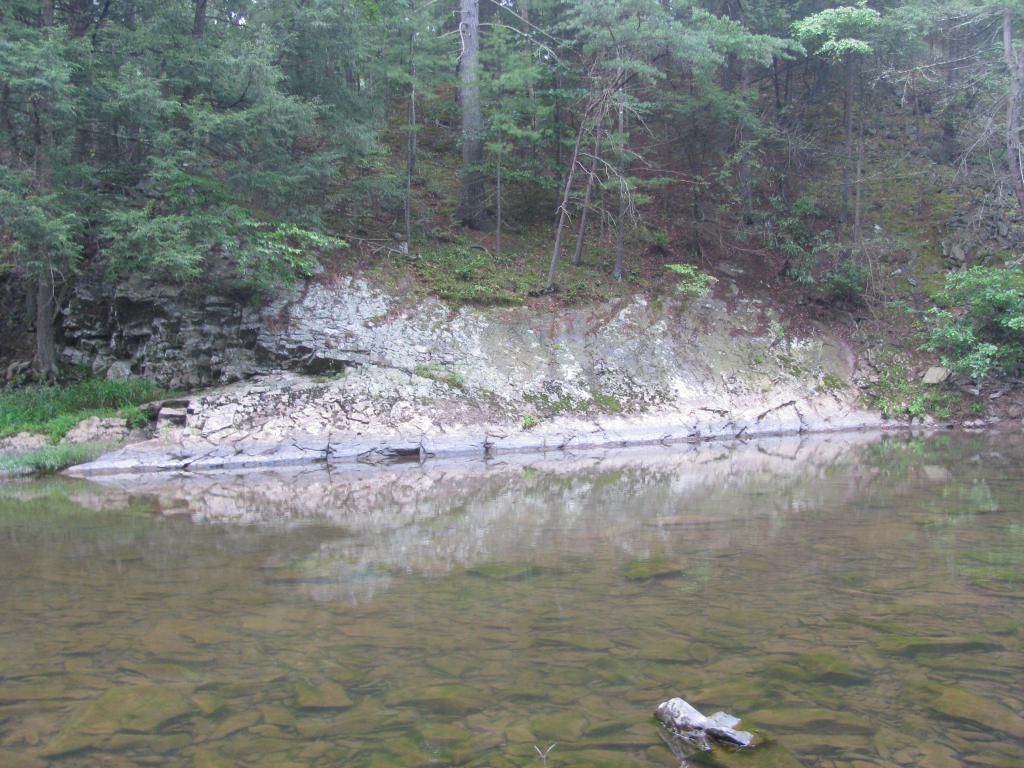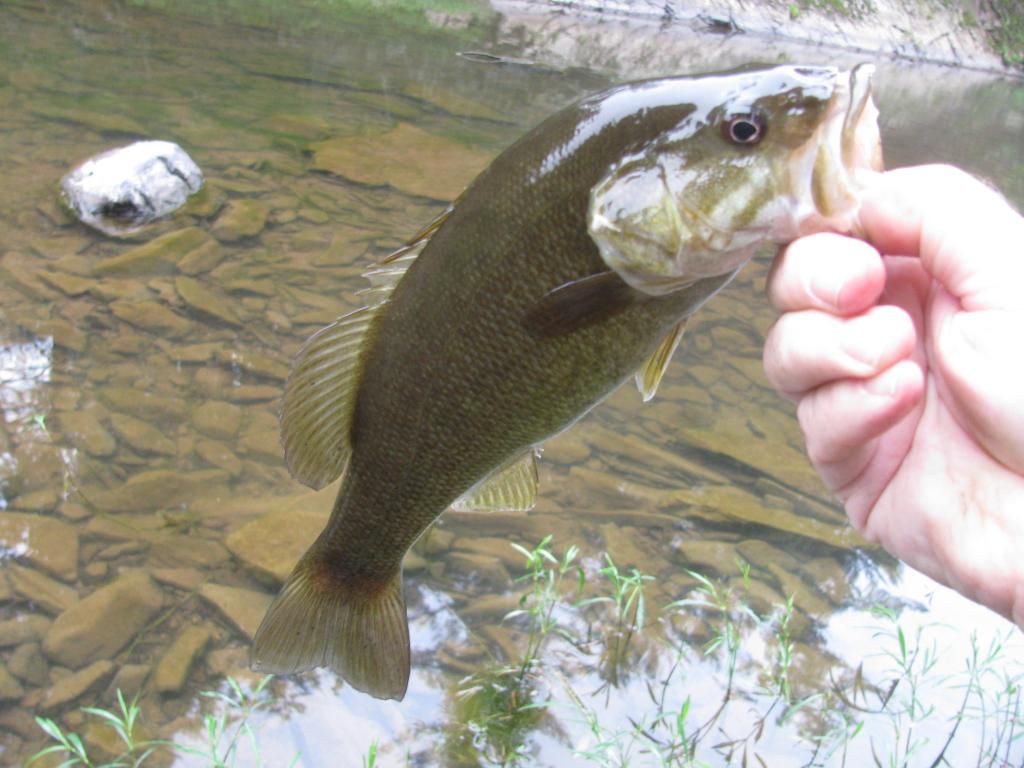 and a feisty Longeared Sunnie.
To be continued.