Discussion Starter
·
#1
·
A Dog-Day Oasis
Despite a continued lack of rain fall this season I was again able to get myself into some strong flowing trout habitat over this weekend. It was crazy hot and as I closed my truck door a 'Dog Day' cicada greeted me in the distance. It's not normal to hear them chiming off at 6am but I guess the air temp was high enough already for one to be feeling a little frisky early on.
I grabbed my bug spray, knowing the nats would want to have another pow-wow around my head today, and off I went. The stream registered a comfy 61 degree before I made my first cast and I was more than pleased with the water level.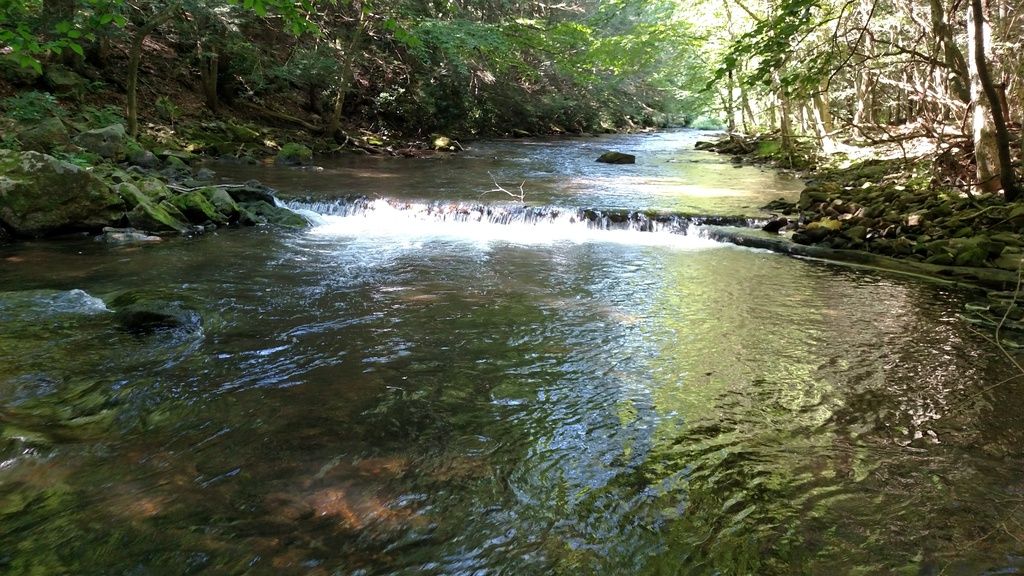 A few casts and I was into my first wild brown of the day.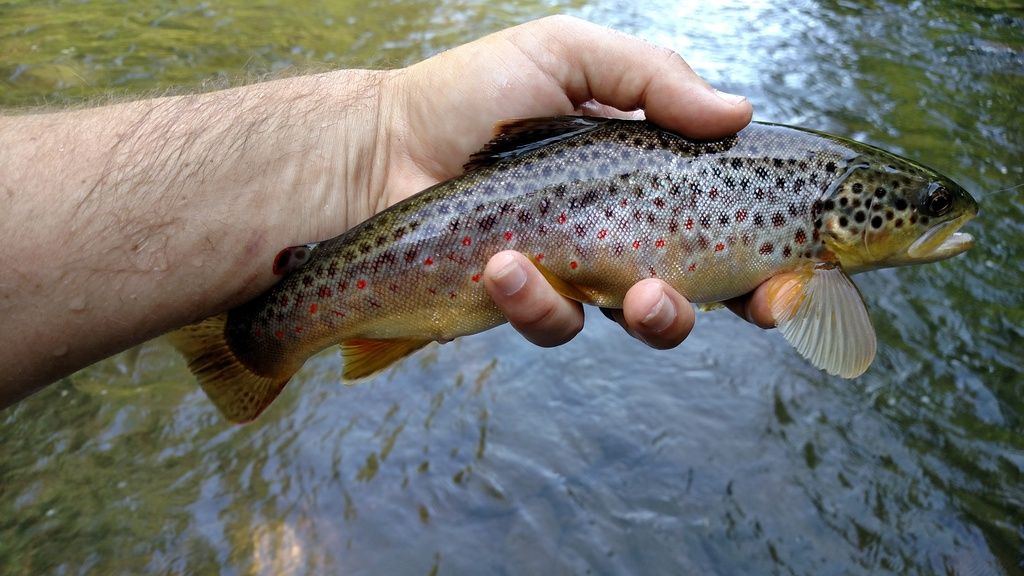 And a few casts later found a nice Brookie in tow!
Even though I was wet wading I was still cracking a little bit of a sweat from the extreme high early temps. I did my best to stay above my knees a lot rather than walking the edge like I normally do. This probably cost me a few fish but for the sake of staying cool I didn't much care.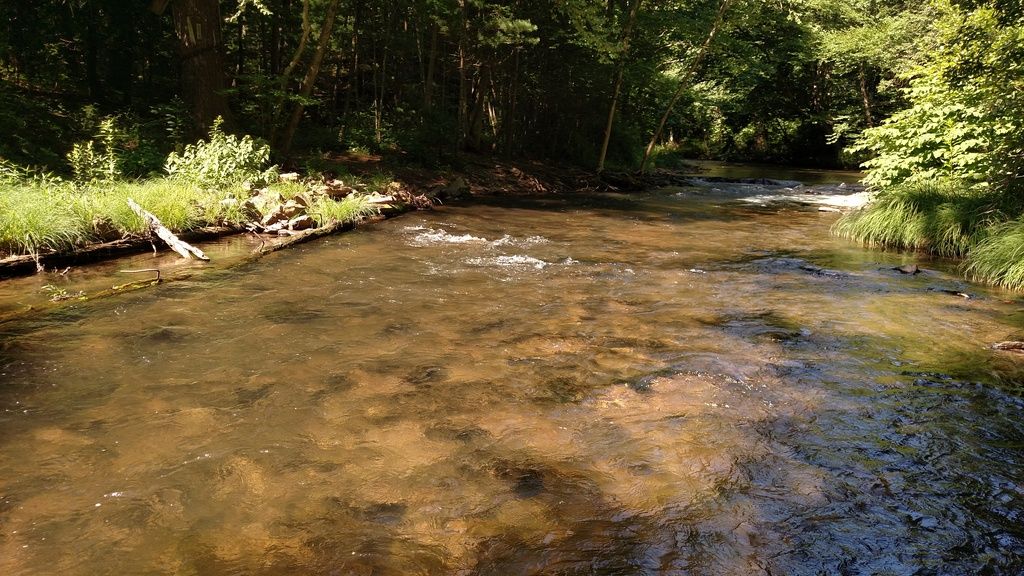 As I plodded on a continued to catch browns and brooks at normal for this time of year clip. Nothing mind blowing but good enough.
From some of the better spot unusually large brookies might appear.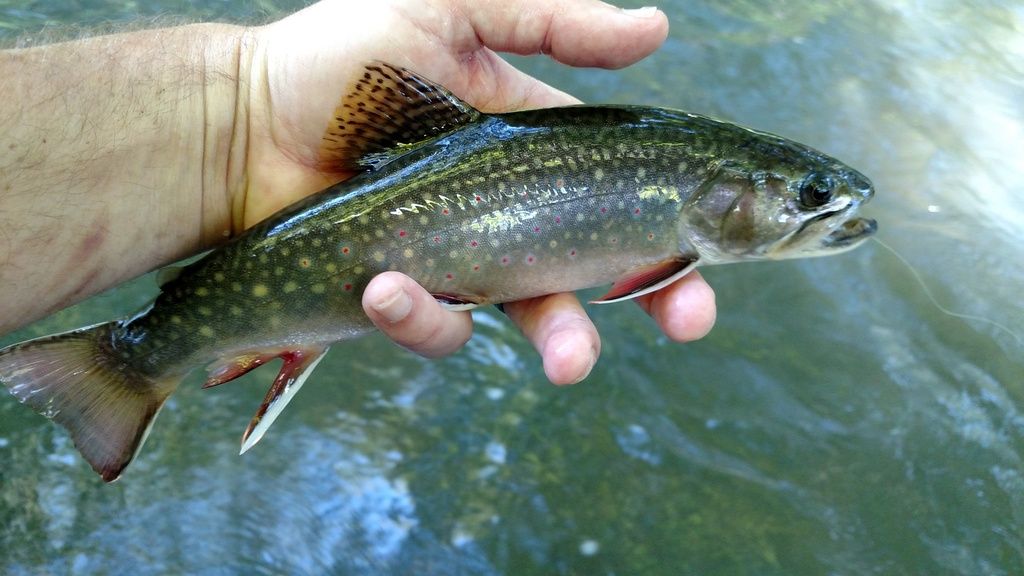 Heck, I even managed to find this $8 Yo-Zuri hanging from a tree…..the day was really looking up! Haha.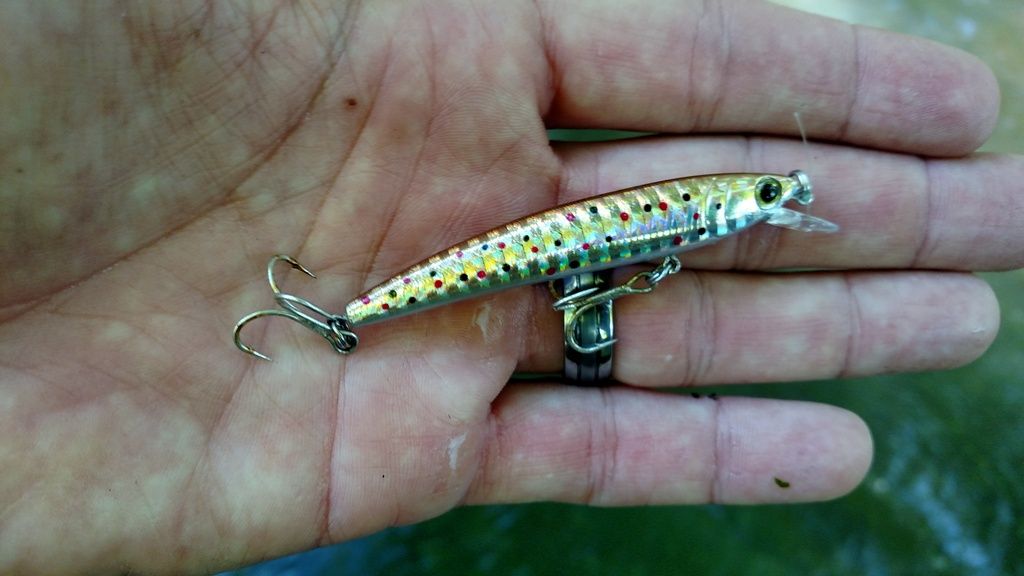 As the stream changed from open forest
To deeply shaded areas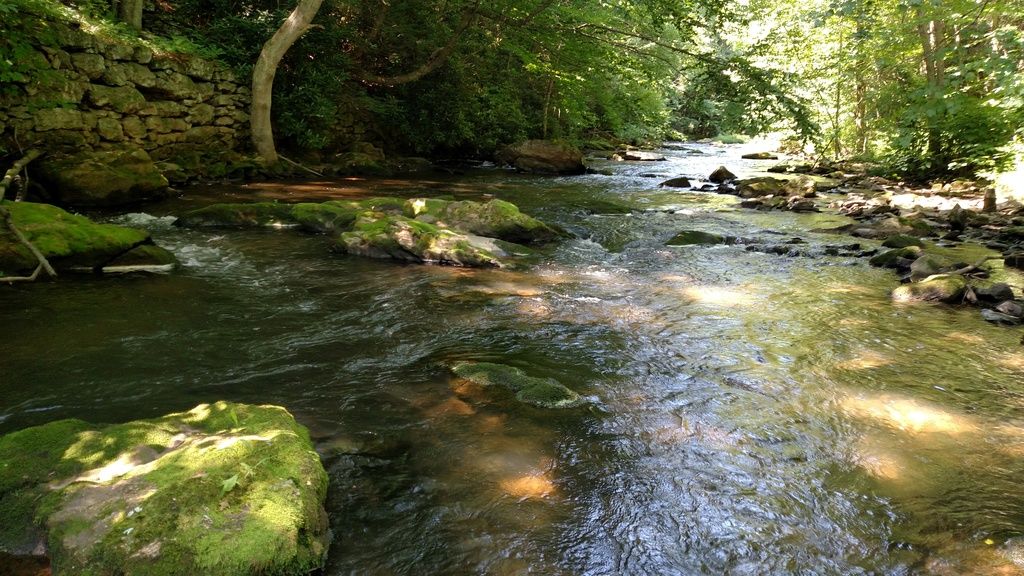 I continued to catch trout . I came to a deep pool far from the parking spot and gave it a shot. Like most big trout the fish absolutely hammered my spinner immediately after I started the retrieve. The fish was strong but not strong enough and it wasn't long before I coaxed it to the surface for a good look.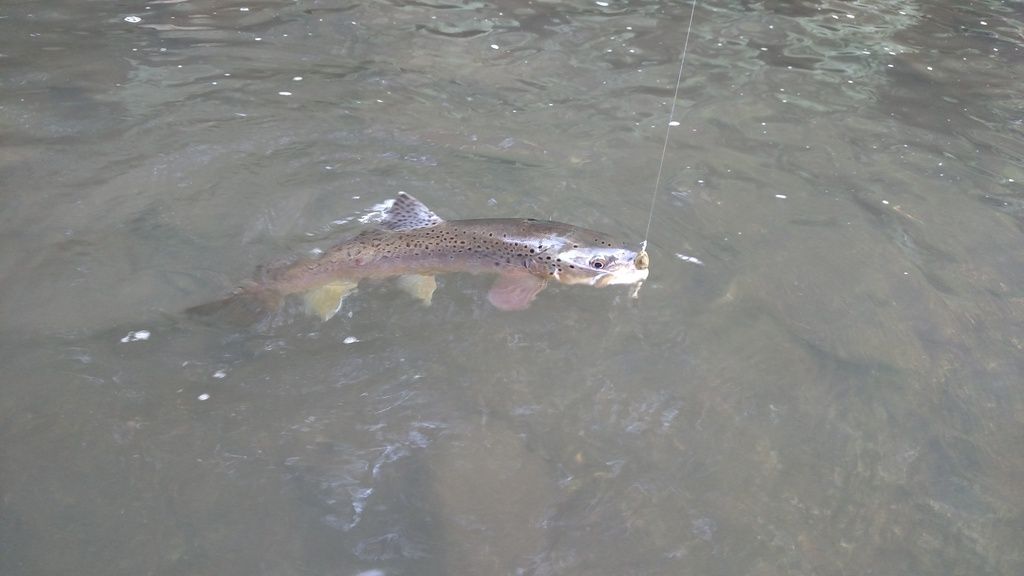 And eventually scooped it up for a quick pic.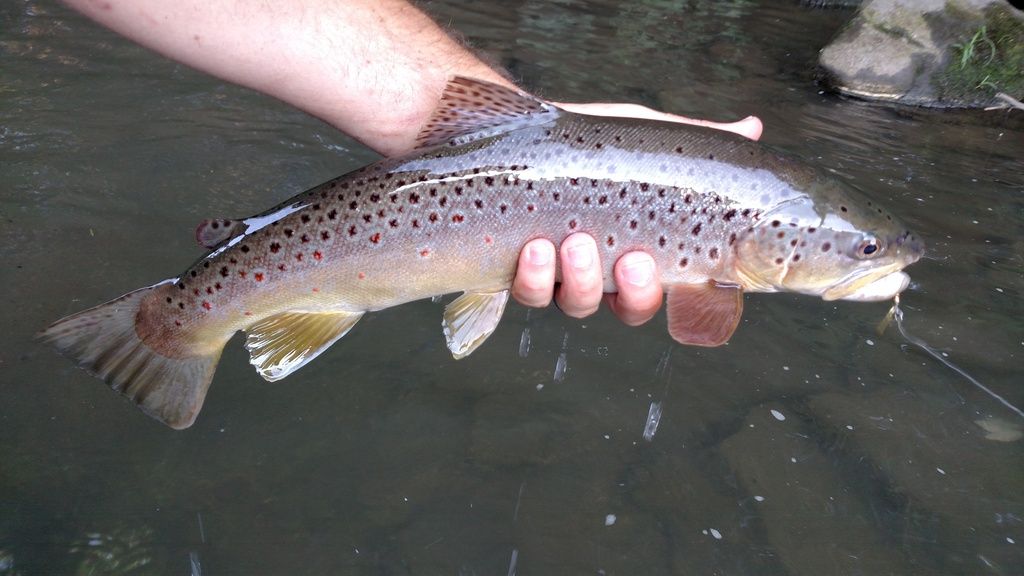 I didn't like the fishes activity level so I released the 19.5" wild brown without the normal pic holding him. I've got enough of those this summer to not risk the trouts health over it. If I catch it again someday over 20" it's getting the pic though!!
I fished for another hour or so and finished the day when I spied the line of a fly fisher out in front of me slinging back and forth. The hike back was long and hot without the benefit of my bike but as always, worth if for another day in Penns Woods.