Discussion Starter
·
#1
·
A Cheese Cake weekend!
I had the pleasure of attending the New York State CreamCheese Festival, which took place in the village of Lowville NY last weekend.
Lowville is in dairy country and in addition to being a center for farming, logging, and the maple syrup industry, Lowville is the home of Kraft Foods largest creamcheese manufacturing facility.
Every year the community recognizes Kraft Foods as being a major benefactor to the community, and at the same time Kraft Foods recognizes the support that it gets from the community.
Although planning for such an event is a year round thing, the day finally comes when Main Street is closed and traffic is detoured around the village.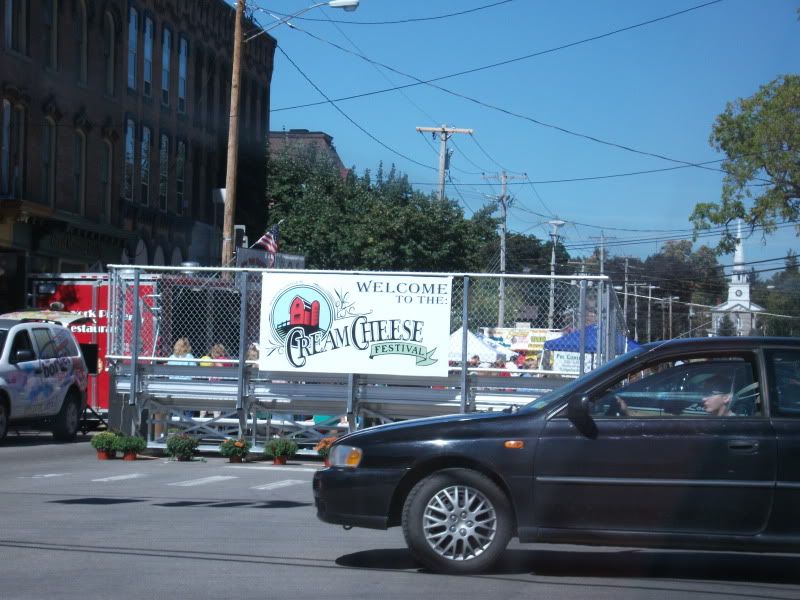 A half mile of Main Street becomes the venue for the festival as does another street and the village park.
Food, drink, and general merchandise vendors line the streets.
There are also three different venues placed around the Festival for bands.
Gotta have a petting zoo for the kids, and what could be better than pony rides for the little ones!
Of course, being that we're in farm country we have to have tractor pulls, but being that this event is for kids it's done a bit different than your traditional tractor pulls. Two teams, two kids to each team. One kid pushes while the other pulls the tractor down the course.
Of course, if you're gonna have a festival you have to have a star
This year, as they do every year, The Lowville Chamber of Commerce, The Lowville fire Department, and Kraft Foods, once again built the World's Largest Cheesecake.
Built onto a custom made flatwagon.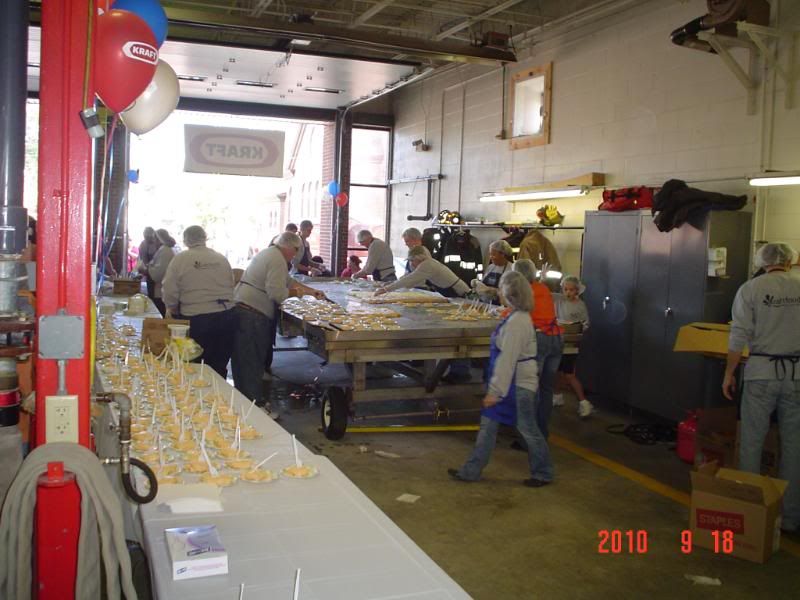 With thousands of people attending it was going down fast!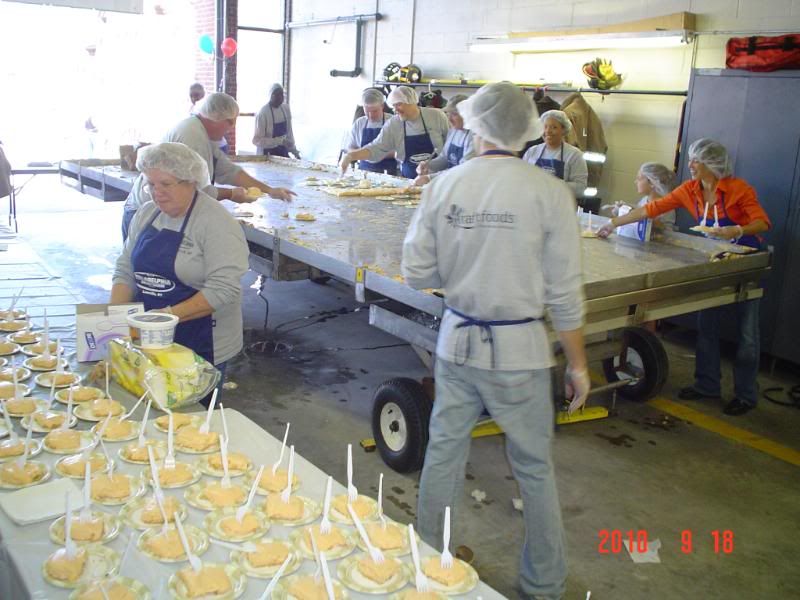 That's a lot of cheesecake!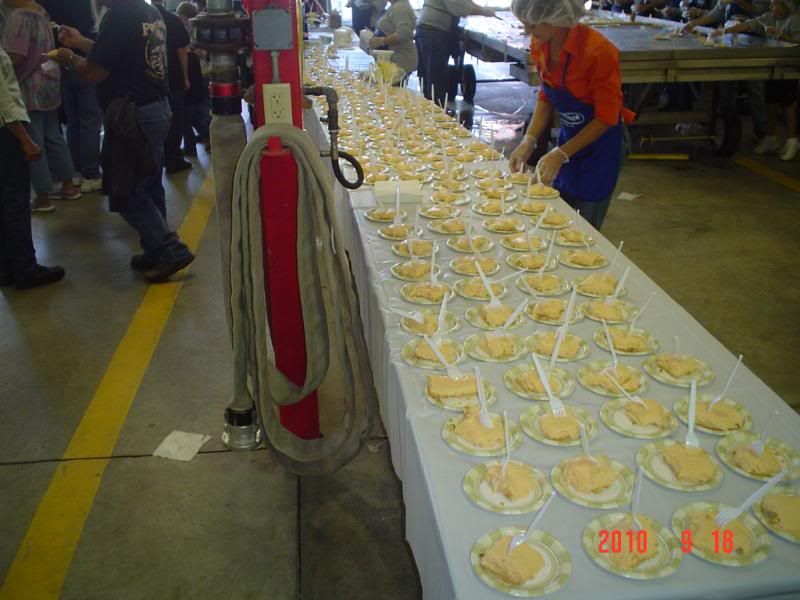 If anybody didnt get cheesecake it was their own fault, but eventually even the world's biggest runs out and it's time to clean up the wagon to store till next year.
Kudos to Kraft Foods and the Village Of Lowville NY for putting on a great festival and turning a beautiful early fall day into something special to be shared with family and friends.
A good time was had by all, and HPA was well represented by myself and my family!