Discussion Starter
•
#1
•
Been since 2005 that I shot a buck in PA. Shot lots of does, but had lots of bad luck and passed up a lot of 1.5 and 2.5 year old legal bucks waiting for an older one. I finally got it done opening day evening. I had passed this buck up opening day of deer season last year as a 2.5 year old. Yes, I actually passed up a very nice buck on public land and no one else shot him! Well, passing him up payed off!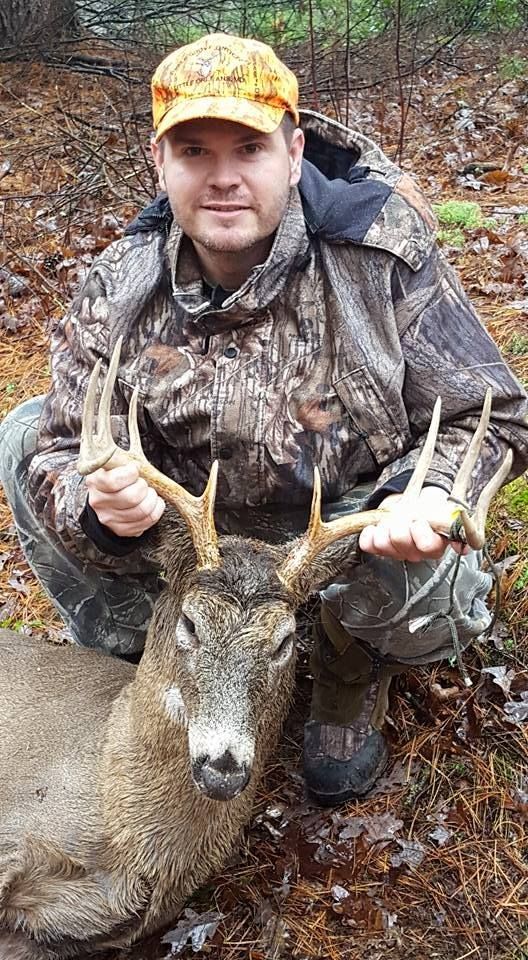 I never thought I was gonna have a chance at him as I tore my right calf muscle dragging this buck I shot in Virginia a couple weeks earlier: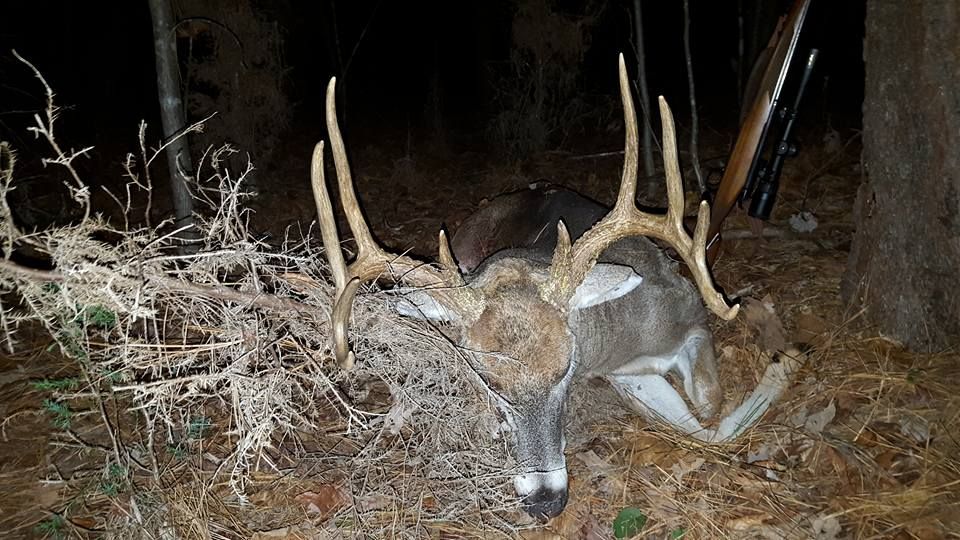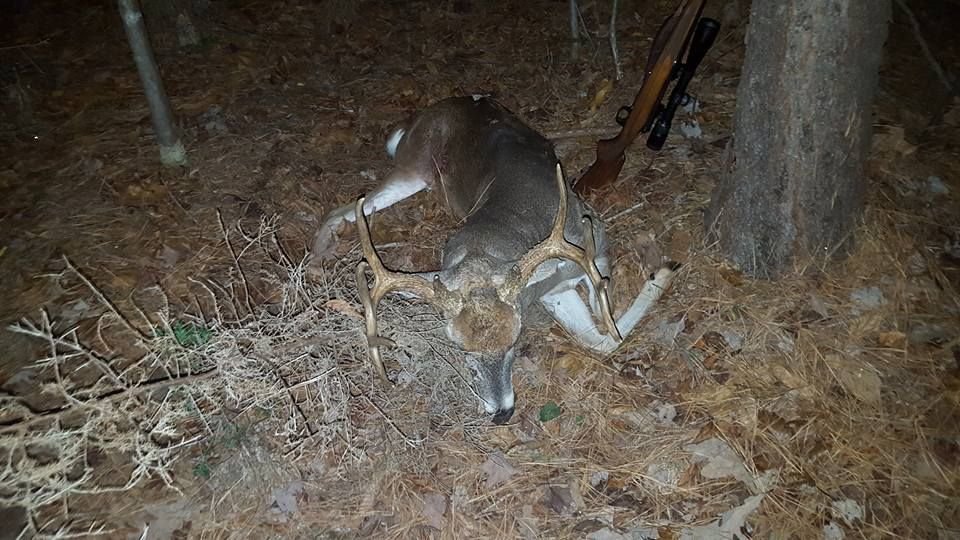 Anyways, being in a boot to allow the muscle to heal, I can't walk well, more like hobble. So I can't hunt where I normally do. However, the rainy, foggy weather kept nearly all the hunters home and deer weren't feeling pressured.
I also got to fill one of my doe tags yesterday as well on a nice fat doe who had two fawns with her. Lots of meat in the freezer this winter!