Discussion Starter
•
#1
•
Sorry if theres a lag between posts of pictures and actual text, its alot easier for me to post pics from my phone but I am not typing that much on my phone haha.
I've been doing .300 Blackout for about a year now and love it. Just wondering if anyone else out there shoots it?
To me its a great, cheap plinking round for the AR platform. If you don't mind putting them time into making the brass its not to bad.
This is my AR pistol. I have magpul MBUS's for it but I had taken them off to do some work and havent put them back on yet. Its on a Palmetto State lower I built and the upper is a MAS defense upper. I currently have my paperwork in for an SBR so I can put a forward grip and a stock on it.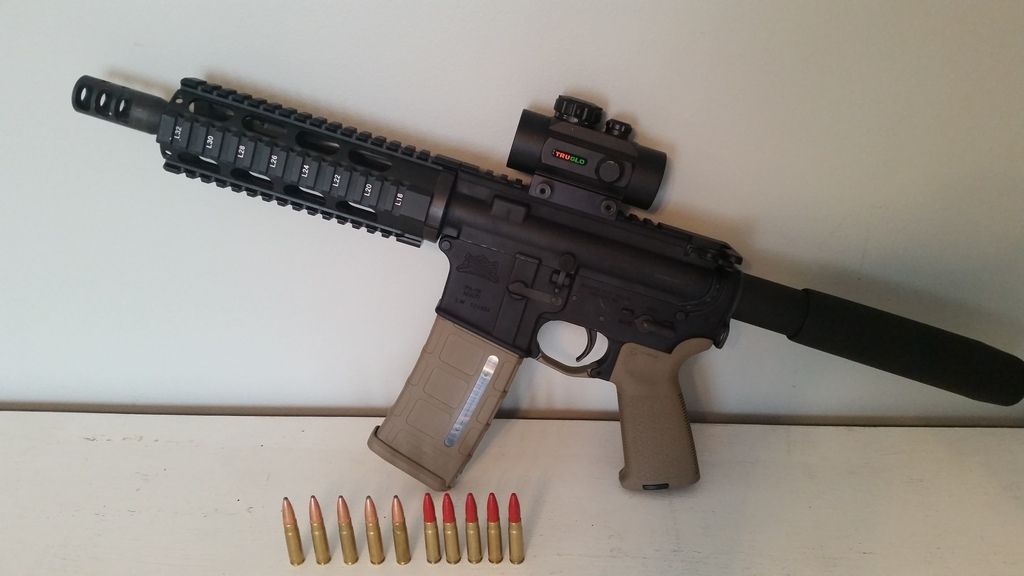 These are my home defense rounds. They are 150gr remington PSP's with 15.0 grs of H110.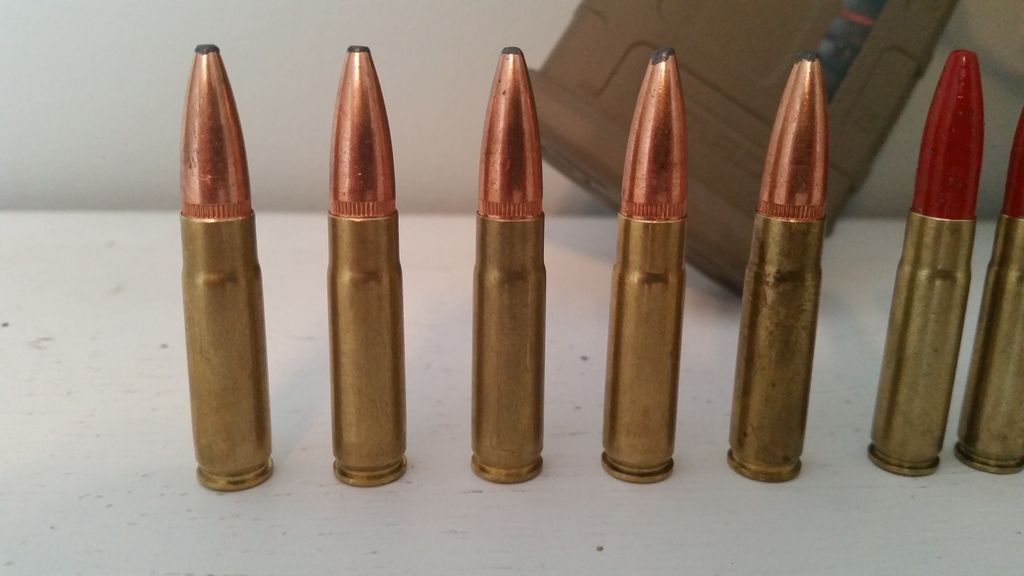 These are my plinking subs. They are 220gr Cast Lee molds that I have powdercoated. I have zero leading with them and they function flawlessly. They are loaded with 12.3grs of IMR4198. I size these out to .310 and crimp them. So far it always seems to work.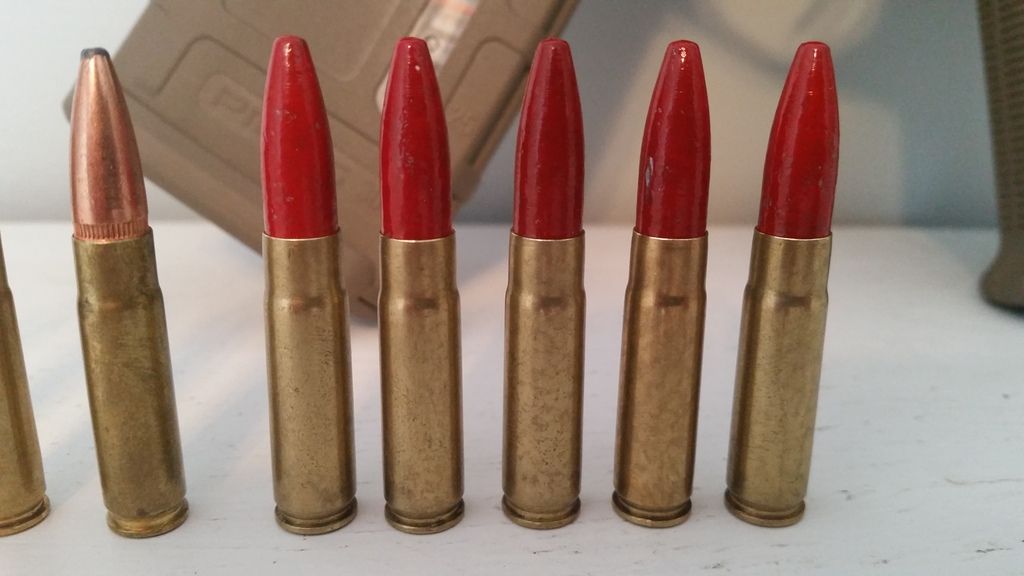 These are the bullets themselves. The smaller ones are 160gr cast that I also load in 7.62x39 for my RPK. They work ok for supers but I don't load them alot because I always end up using them for my RPK.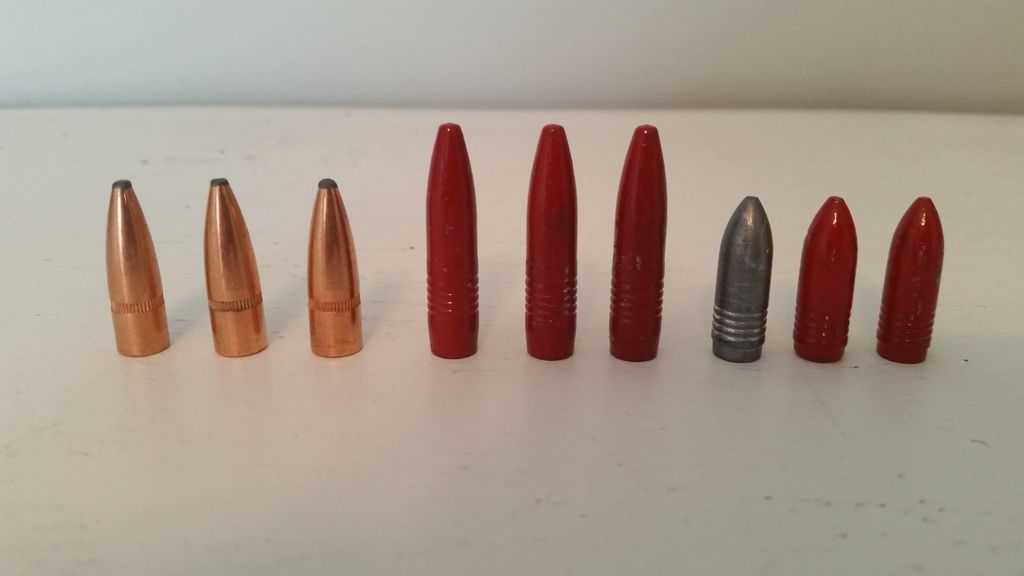 Some mags need modification to make them work. I use Magpuls and file down the ridge the mag follower rides on. I only file it down about 5 or 6 inches. So far I have never had a malfunction or a tilted follower. I've fired probably close to a 1000 rounds of them so I think thats a pretty good number for testing haha.