Discussion Starter
·
#1
·
Our season started with my brother and I taking out a kid for his last year as a junior hunter. At 730 we were able to call this gobbler in and he made a great shot on his first longbeard
One of the best feelings a turkey hunter can have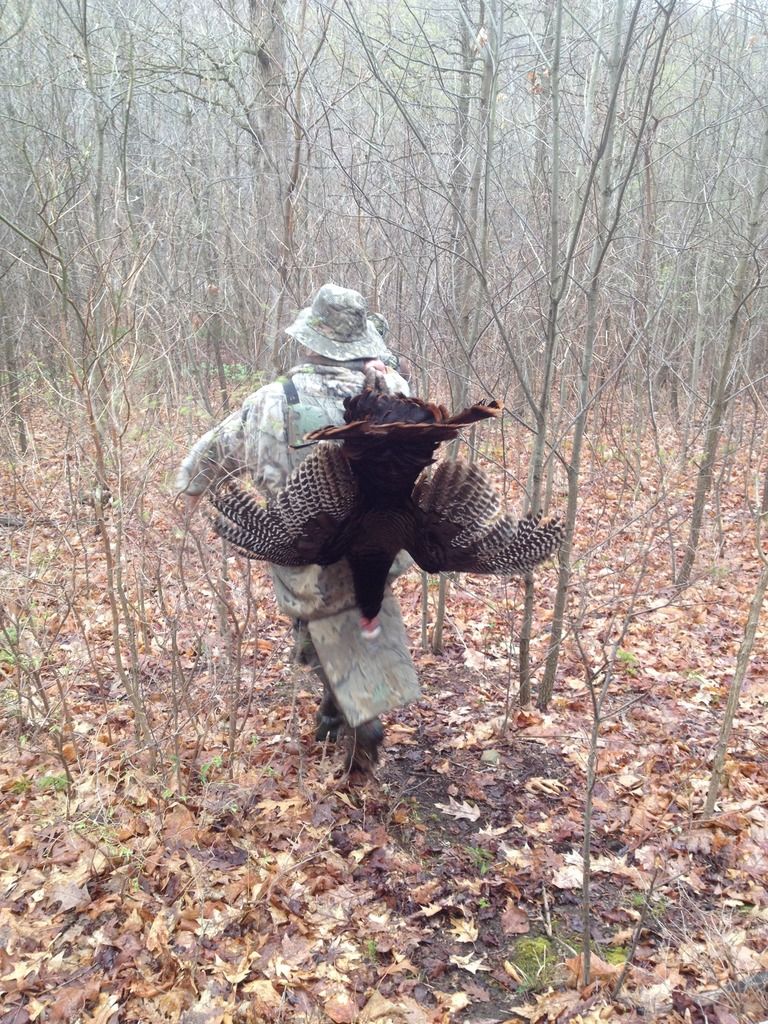 The first two weeks was full of action and jakes....lots of jakes. Finally on may 16 my dad shot a nice bird after working him all morning and he finally got a shot at 1020. This bird was the end of a season that will be hard to beat. He shot a bull elk, bear, fall gobbler, buck and this gobbler all in PA in the 15/16 season. Congrats to him on a great accomplishment.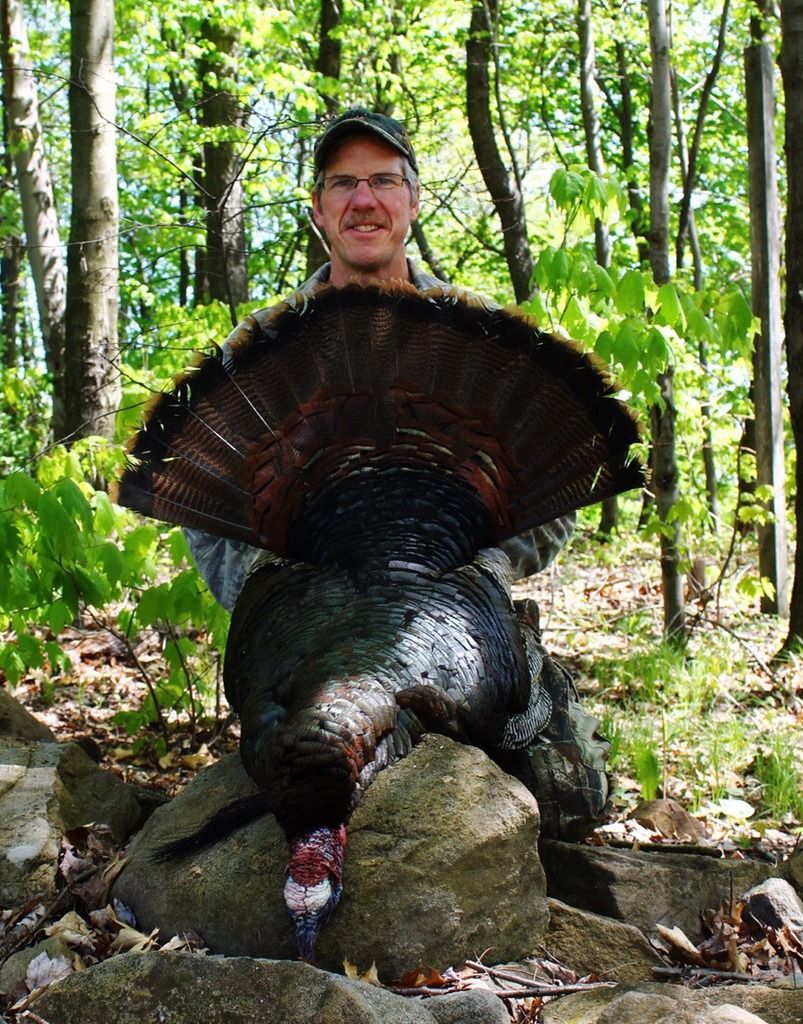 The next day may 17 me and my wife set up near a roost at about 600 pm. At 8 a big gobbler came up over the hill in full strut and she made the 40 yard shot. 7 months pregnant and she was still out there with me.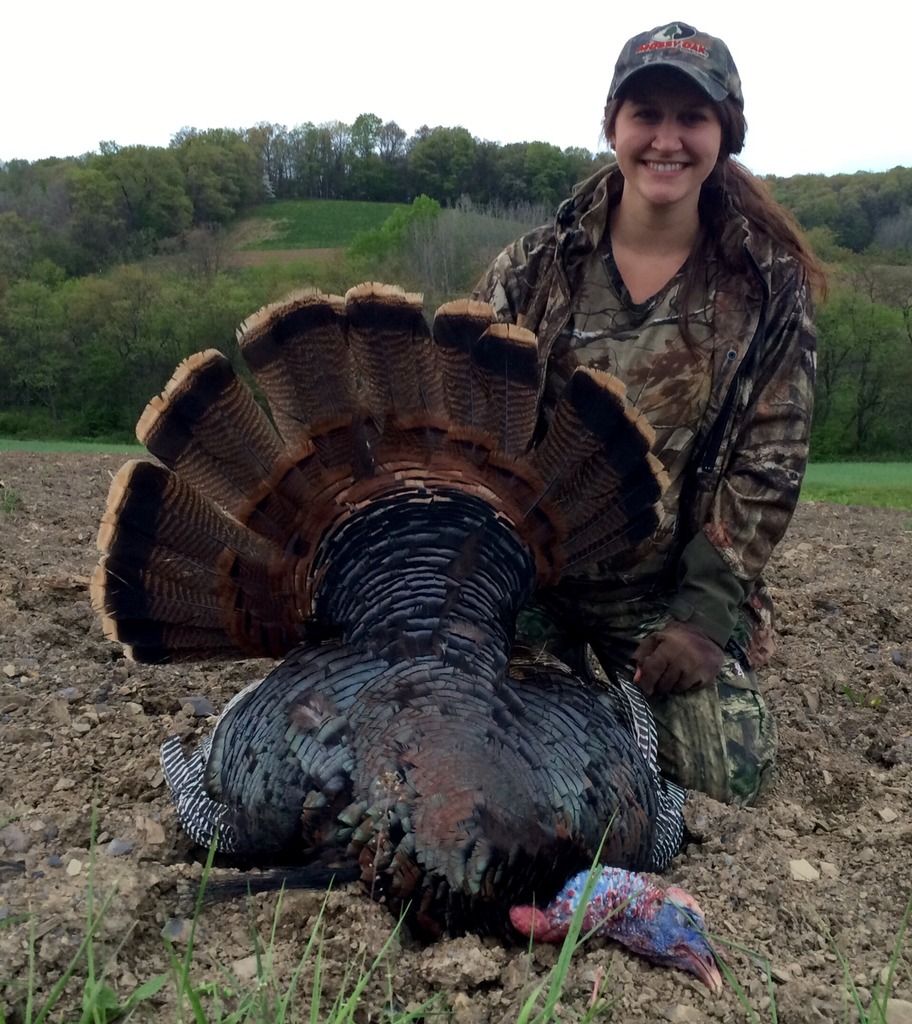 This bird had a great set of 1 3/8 spurs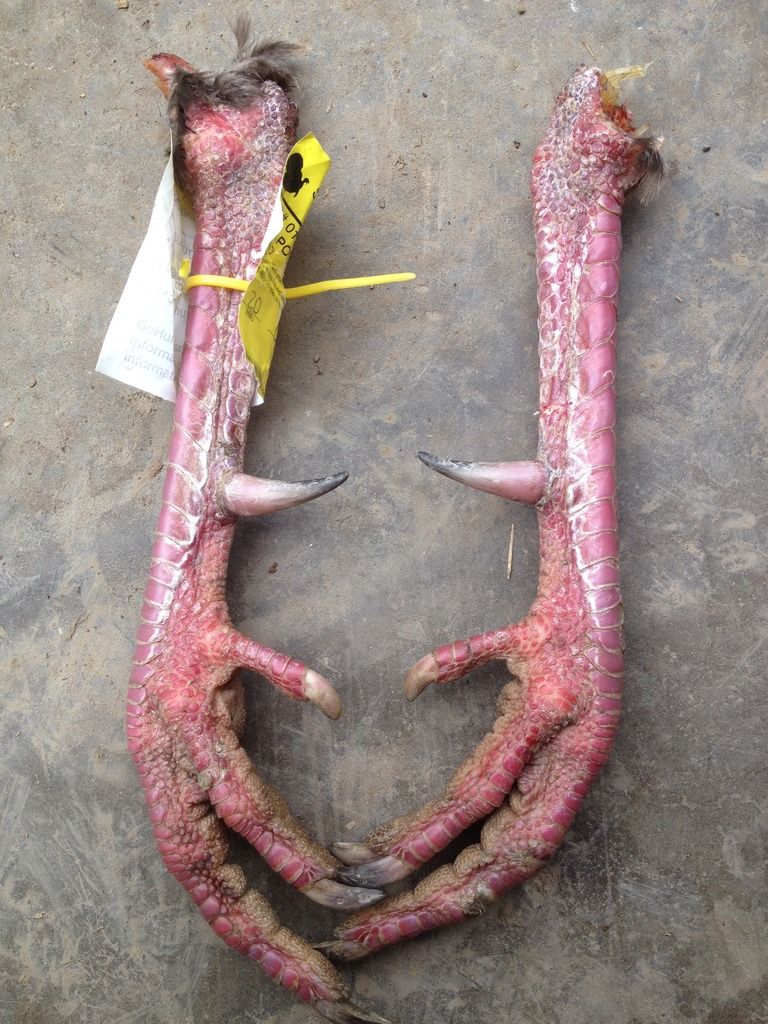 Two days later the morning of may 19 my brother was able to shoot this gobbler att 730 after passing up jakes two days in a row in the same spot but he stuck with it cause he knew there were some longbeards in the area.
May 21 found me set up in a field that two longbeards were in the previous night. One of them came in right off the roost and at 610 I was able to take a nice gobbler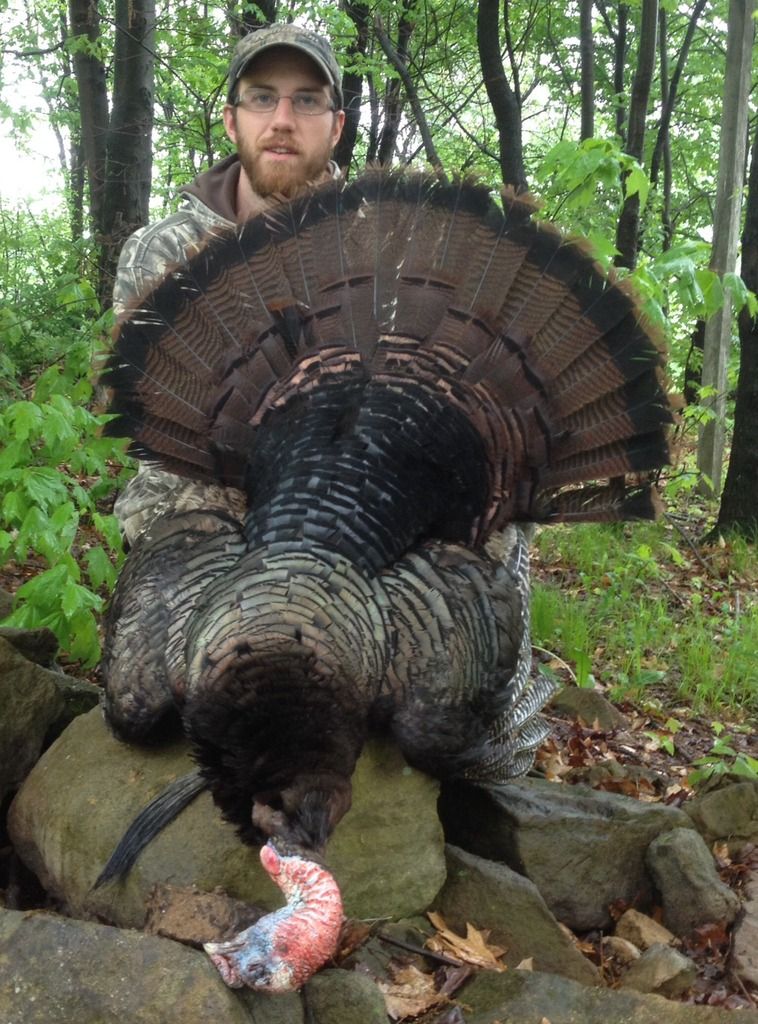 Memorial day me and my cousin went out and set up along a field edge that had been getting used by a group of turkeys quite frequently. Birds were gobbling all around us and in the distance. We heard more gobbling than most other days of the season. A hen flew down right in front of us and a minute later a gobble from about 60 yards out let us no things were getting very serious. He came running in and he shot him at about 20 yards
This bird had outstanding spurs with 1 7/16 and 1 3/8 hooks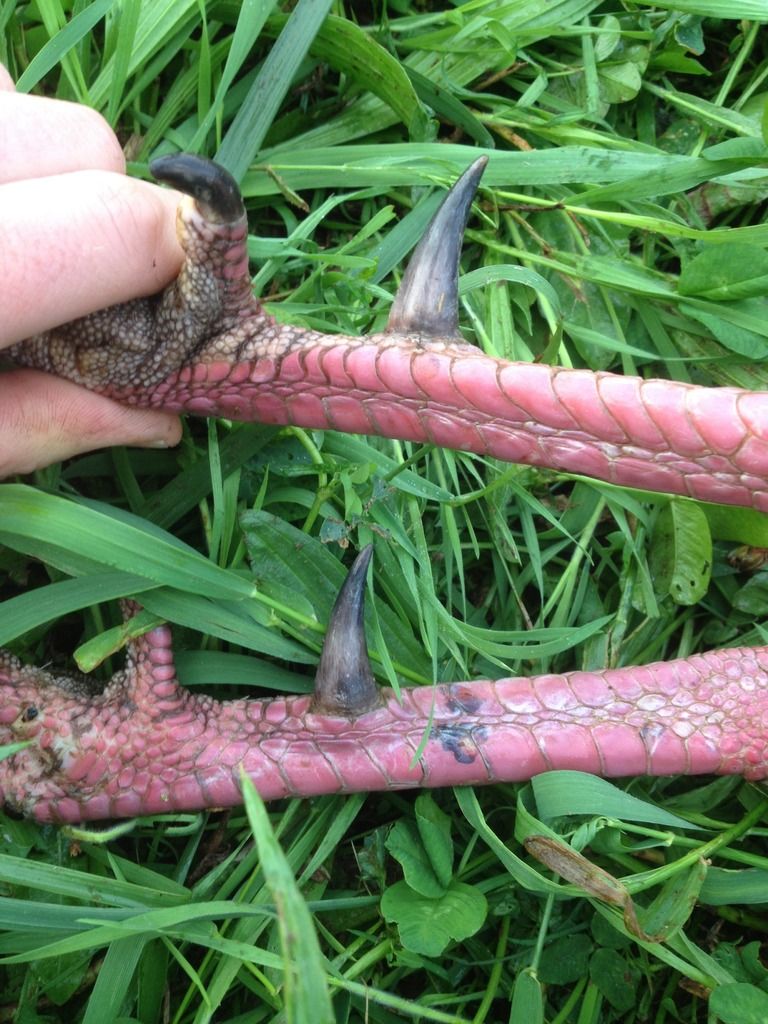 It was a great season that took lots of patience and sticking with it till the end.