Discussion Starter
·
#1
·
Very much enjoyed my time away. Some days we hunted hard, some days we just messed around with geese, then took some naps after lunch and beers. Many have shot more birds and limits than I did on this trip, but no one had more fun or relaxed more than I did. All in all, hunted with 3 different groups of friends throughout the time in Md. Hope to bring some more guys next year!!! This year was pretty good, but there are some years that arent' as great, but the weather seemed to cooperate for the most part, that makes all the difference in duck hunting.
Sorry most of these are just kill shots, and not all the pics show the total bag for the day, but I kept a good running total back at the house after each day.
Will do a seperate post with other pics.
Sat 12th: 1 Canada, 1 snow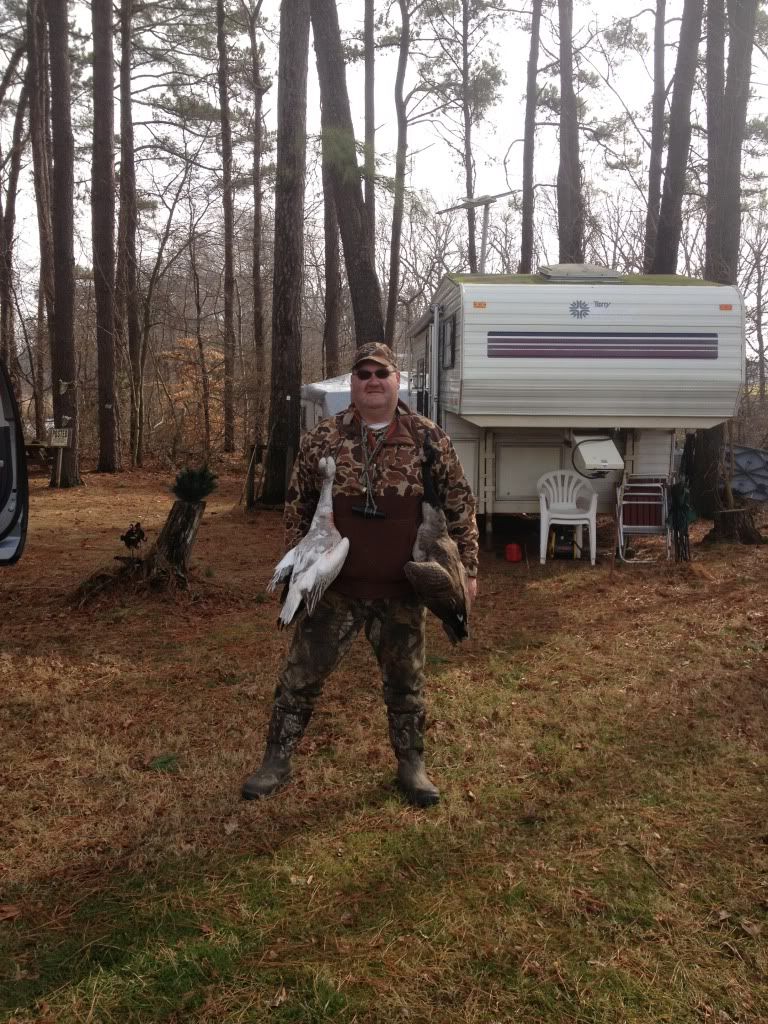 Mon 14th: 5 Scoters, 12 Bluebills, 1 redhead, 4 buffies, 2 geese.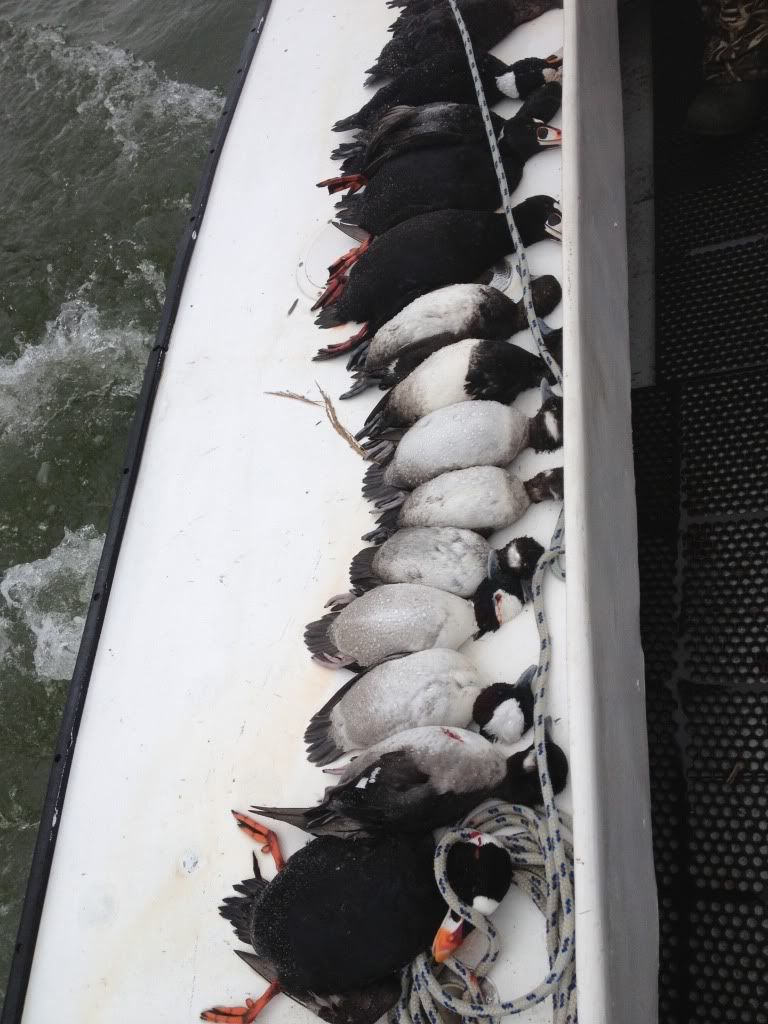 Tue 15th: 16 bluebills, 3 buffies, 3 geese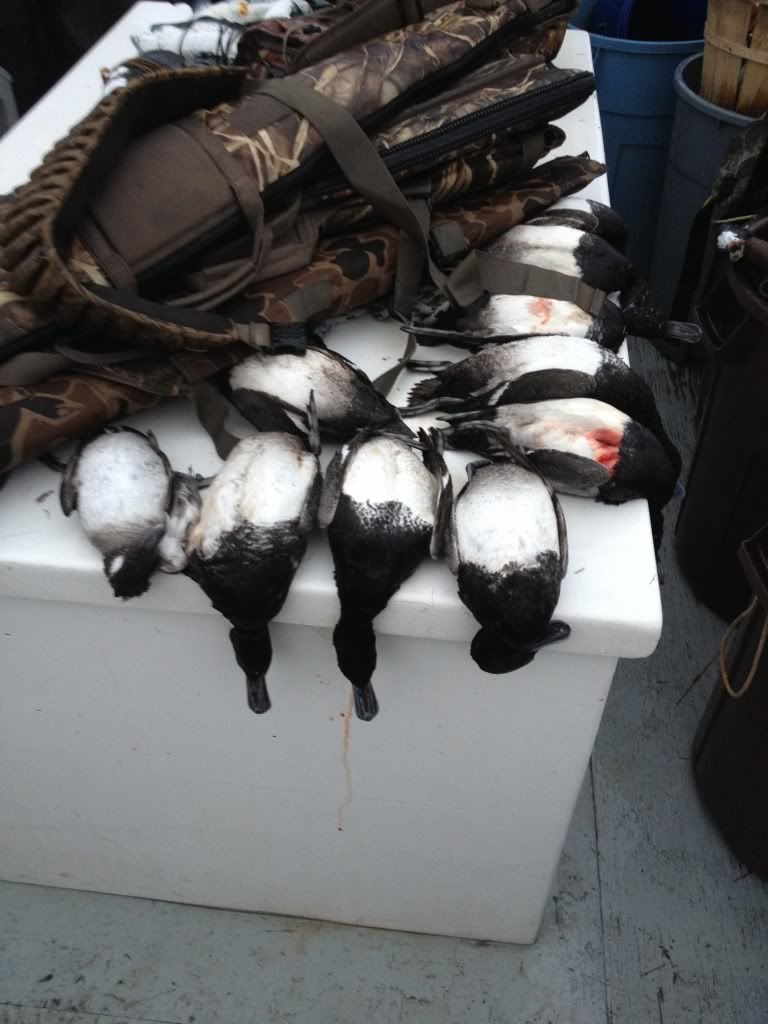 Wed 16th: 35 GW teal, 1 Mallard
Thu 17th: 3 geese, no pic
Fri 18th: 3 more geese: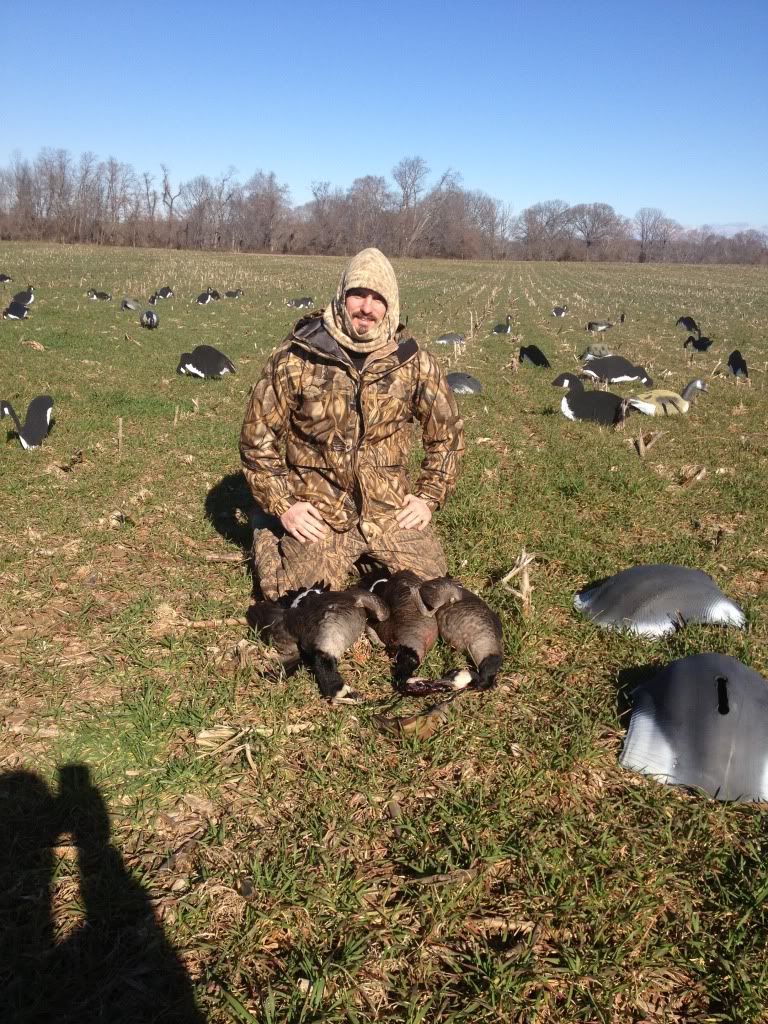 Sat 19th: 14 bluebills, 1 old squal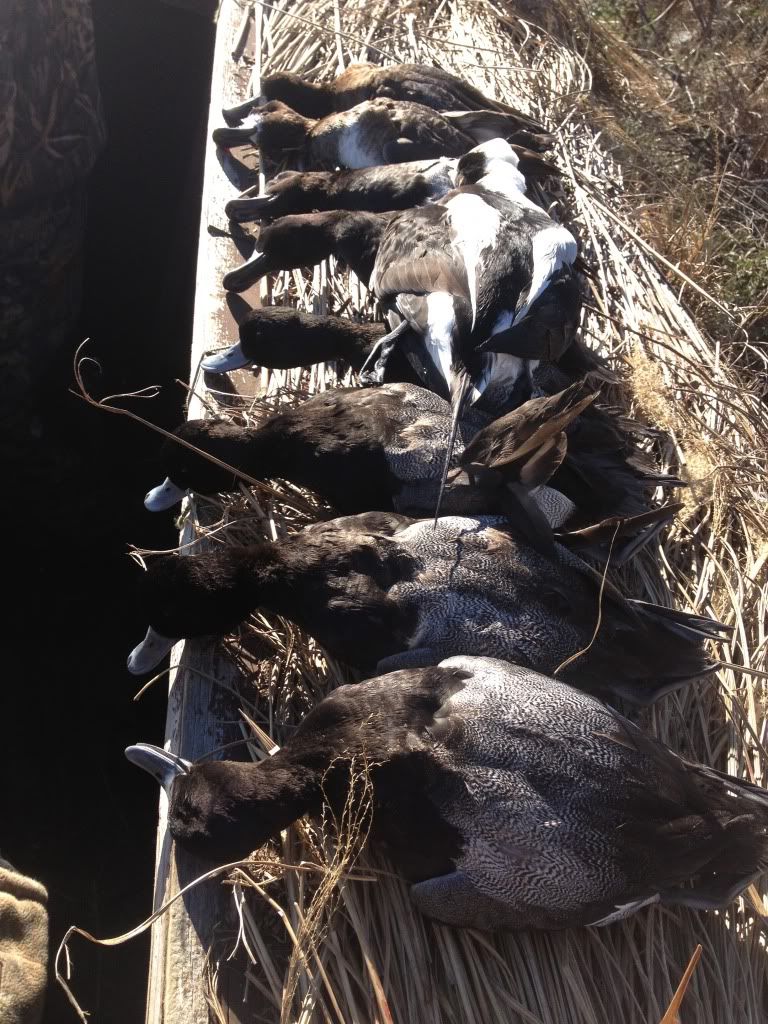 Mon 21st: 16 bluebills, 1 mallard, 1 Can, 5 scoters, 2 Buffies, 2 Scoters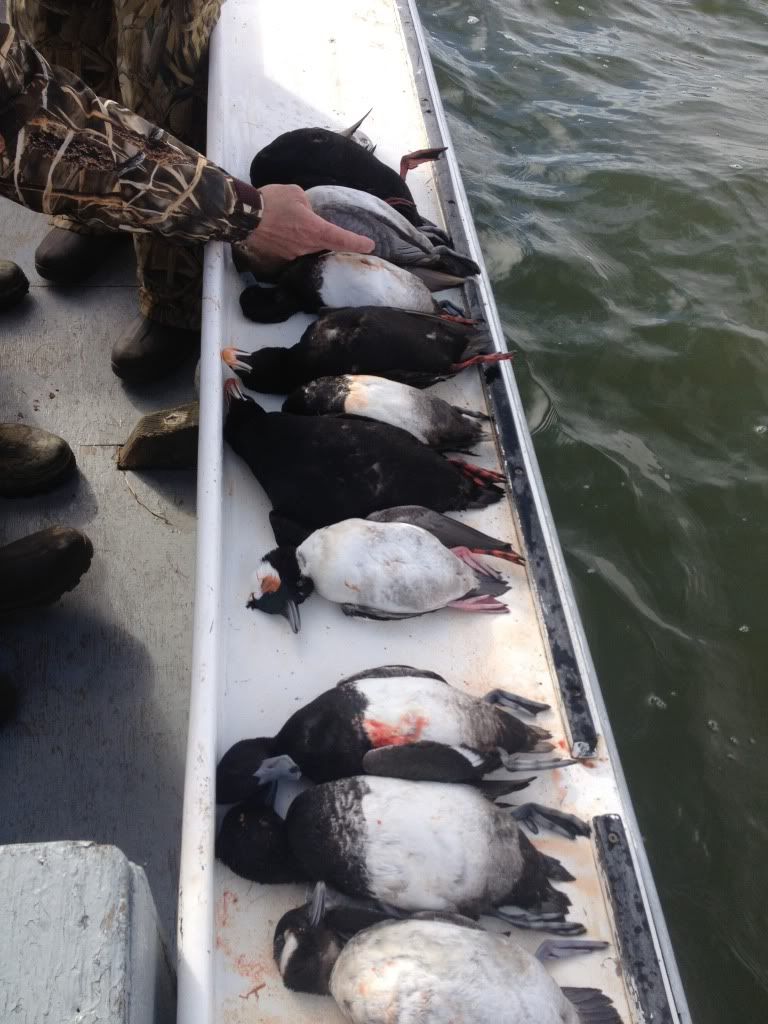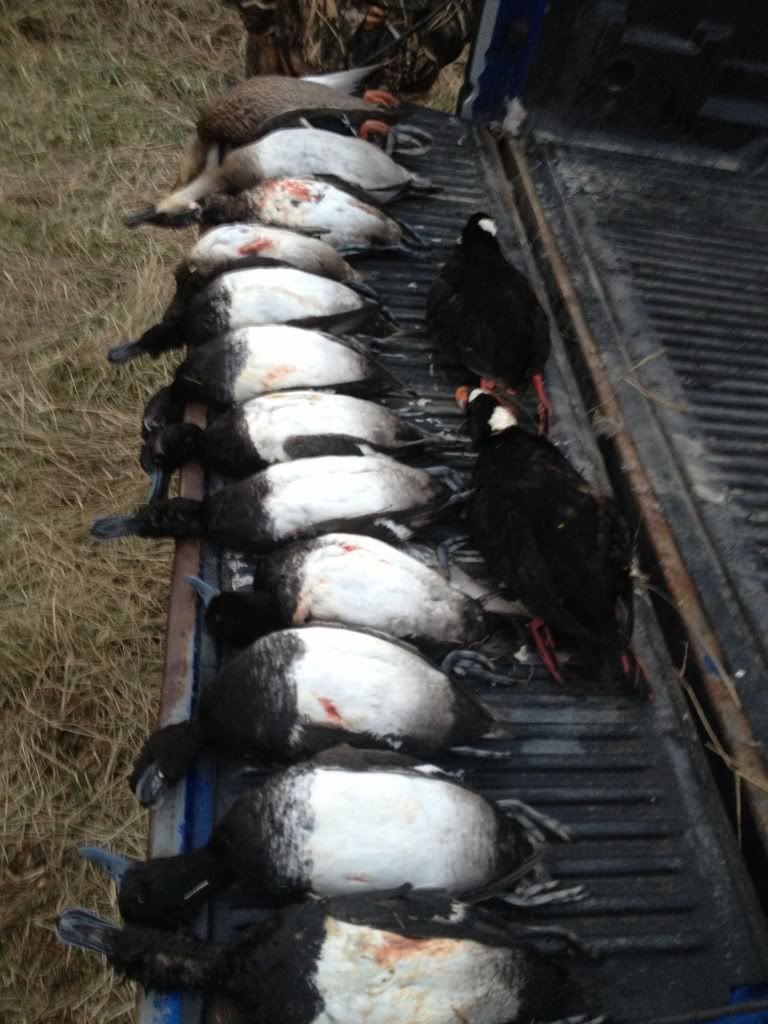 Tue 22nd: 1 Can, 5 bluebills, 1 Buffy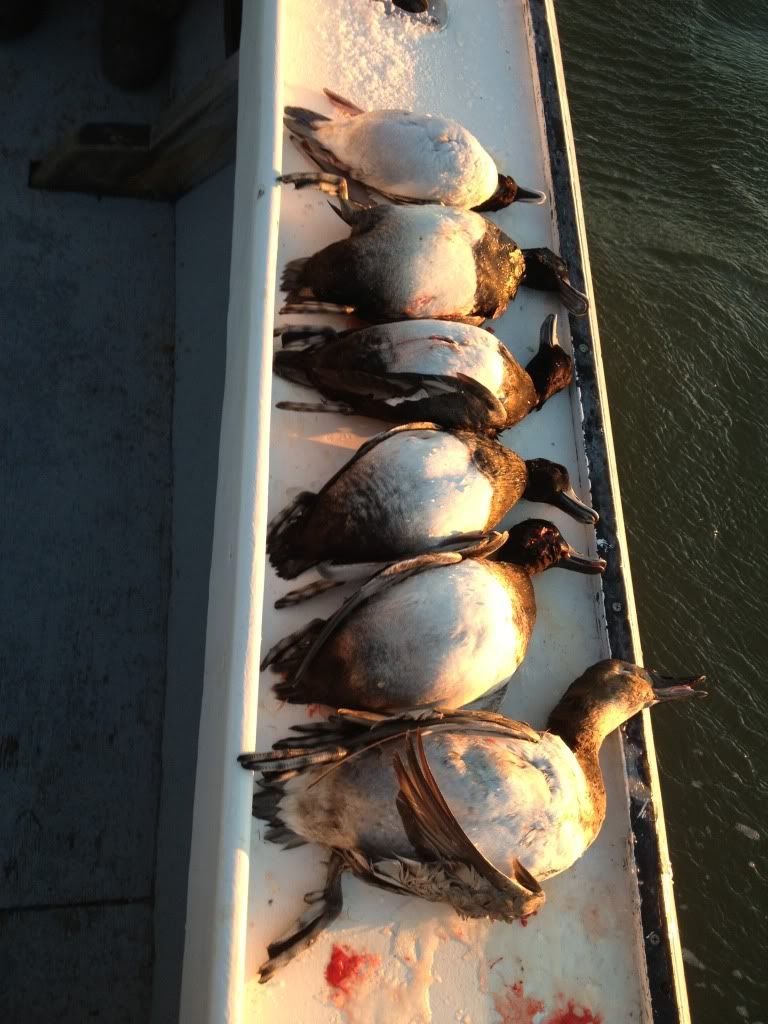 Wed 23rd: 1 black duck: