Discussion Starter
·
#1
·
I always enjoy other folks' "year in review" type threads, so thought I'd share my own. Mods, if you think I'm in the wrong forum, move this. Posting here because this is not so much about great photography as it is about telling a story. It's also not all "hunting", but I find that, as I get older, hunting encompasses far more than the few days per year that I spend with a firearm or crossbow in the crook of my arm.
I may max out my photobucket account, but here goes:
As I've mentioned in other threads, we bought a piece of property in Kentucky early in 2012. We spent quite a bit of time there over the year, but found time to mix in a few other things too.
By early March, we had a cabin shell.
The kids got to be the first to hunt our new place in the youth turkey season. My youngest (8 y.o.) missed his first-ever opportunity at a turkey, when a longbeard showed up the first morning (and hung around for three shots before skedaddling!). We heard and saw some other turkeys, but had no further shooting opportunities. We did plant 300 seedling trees and shrubs, to begin creating some visual screens from the road and the neighbors.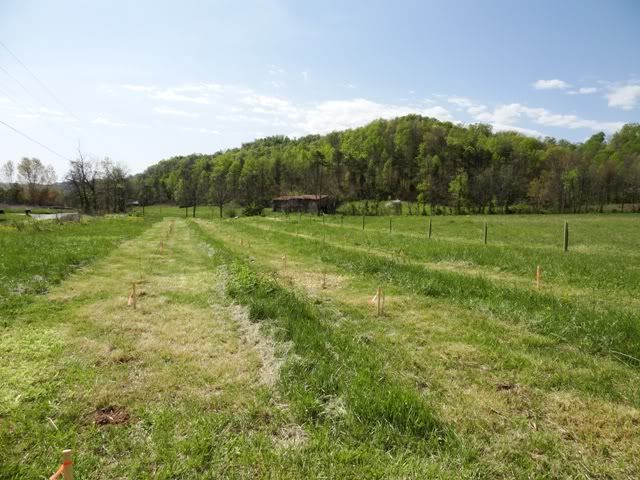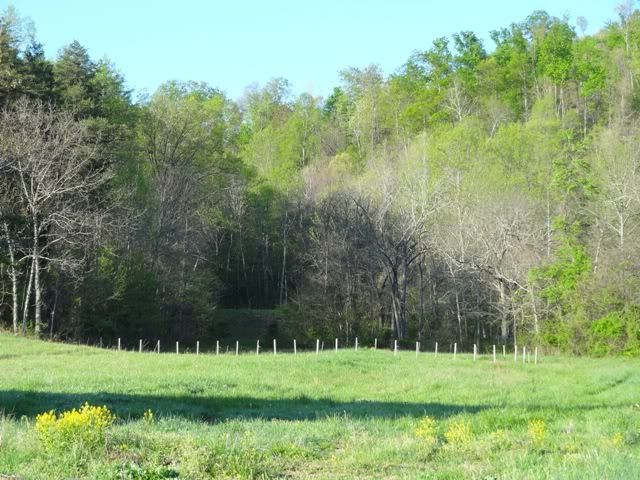 After a pretty good streak of successful spring seasons in PA, I finally hit a slow one in 2012. We had a great longbeard in to 25 yards for Syd on the youth day, but he busted us and was gone before she could make the shot. I only had one weekend to try for a Kentucky tom, and the last weekend of the season, at that. I hunted with my friend from Snyder Co, who also owns property near mine in Kentucky. On the next to last day of the season, we worked a group of three longbeards for 4.5 hours before finally closing the deal on our first ever double!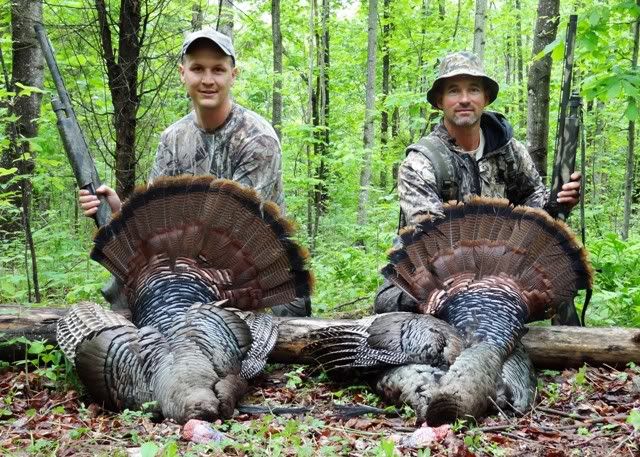 On my friend's porch:
We also found time for a little trout fishing this spring. My son had a good day at a local kids rodeo, landing this pair of 21" bows.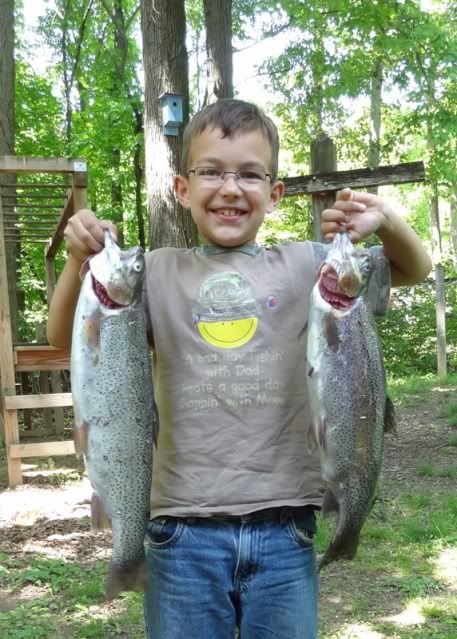 We also did some fishing in Lycoming Co over the Memorial Day weekend, with the Gman sporting a "school's out!" celebratory 'hawk.