Discussion Starter
·
#101
·
More Pics: 2006-Hunt for the Mountian Monarch
Just got some more pictures from Dad via e-mail, he takes more pictures than a CSI investigator when it comes to downed deer. But they really show how close this deer died to our camp after a ½ mile or so chase to this point….just unreal to us. Thousands upon thousands of acres he could of went too after the shot.
We did steer him a little just to keep him out of the laurel…but we never dreamed he would end up here.
Anyways this is kind of the end of the 2006 story, going to be a pretty hard one to top. Hunting is all about making memories….that we did.
That is our outhouse in the background, he ran about 20 yards behind after he was hit the second time further up that little valley , then he collapsed up here on the hill. Funny side note: We need to rebuild the outhouse this year and make it match the camp, and on Sunday we talked about plans for the new one. We discussed windows in it, Dad suggested one on the side looking up the valley and one in the back…my actual response to Dad on Sunday. "one on the side would be nice, nothing much to really see out back" ,less than 24 hours later buck runs right by both proposed windows. Yep, truly amazing. Might of just got that back window Dad…and we may rename it too... the "deer shanty" LOL…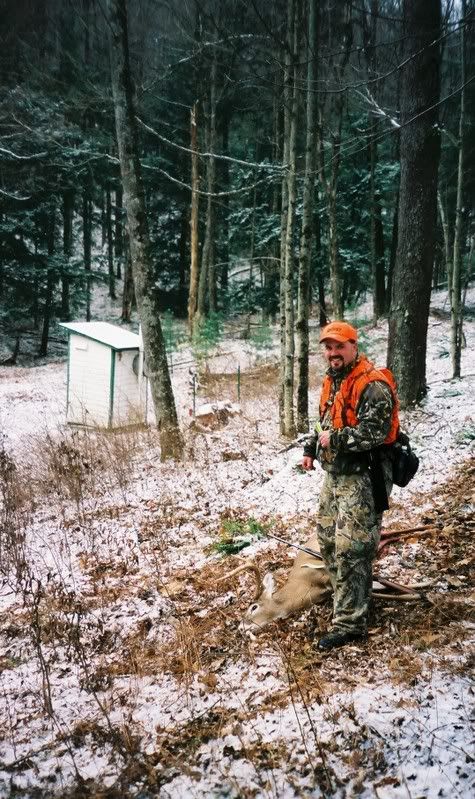 From the camp porch, not far for the backstraps to travel to the grill.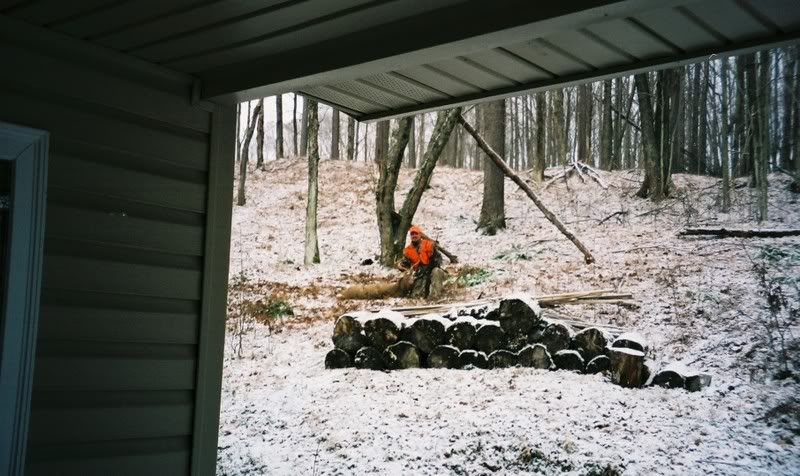 Proximity to the meatpole…he is behind the woodpile.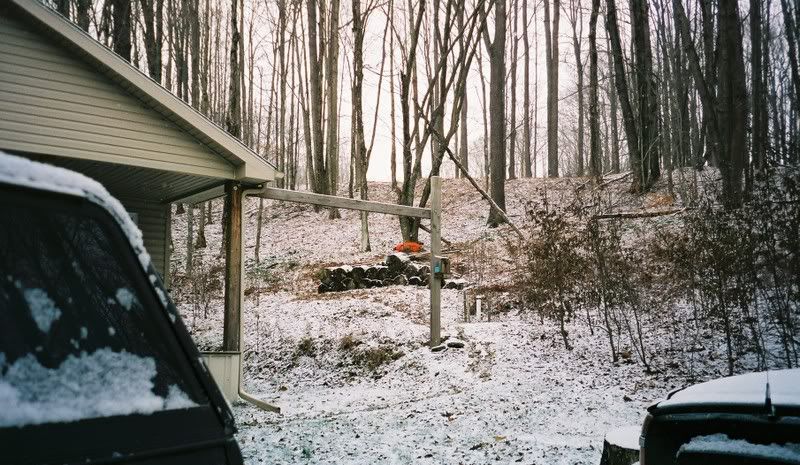 Just one of the tag filling processs, my favorite from to fill out.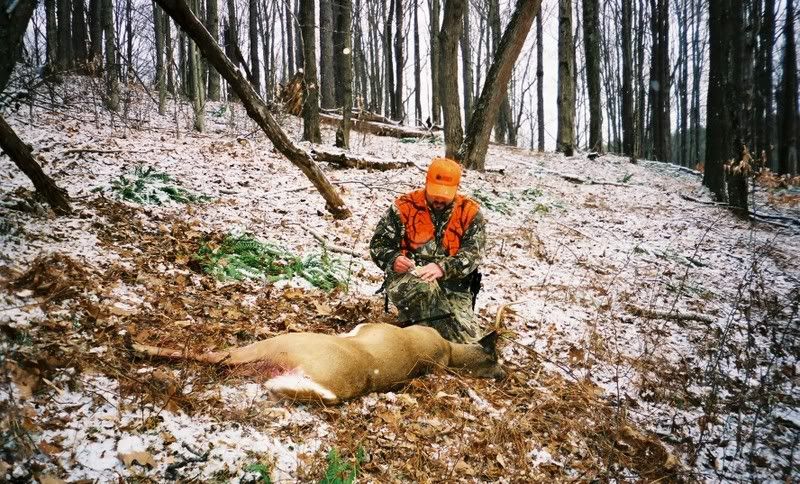 And finally the reason I have decided to get this buck mounted, just think he got a very nice muzzle and color, like I said above, I don't think deer are any more beautiful than they are up here. Also, I will need something to start the " tell me the story behind this buck" conversation …better grab a chair.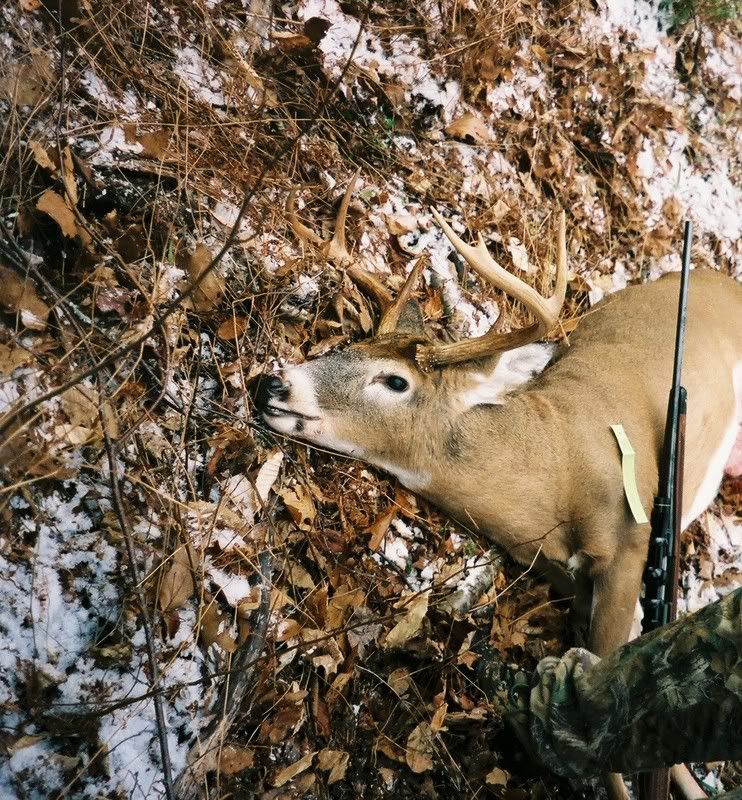 Well i hope you guys enjoyed this whole year long thread..I have printed it out for my hunting scrapbook, but never in a million years thought it would end like this...I like reading back thru it in hindsight and just see how my thoughts formed this hunt, but not its outcome.
Well onto the 2007 hunt….. /ubbthreads/images/graemlins/music.gif, 340 some days and counting, if this weather holds may just head to camp soon and start looking around.