Discussion Starter
·
#1
·
My son outgrew his Yamaha Raptor 50 four wheeler so we sold it. He decided he wanted to get a dirt bike instead of another four wheeler, he already has a 90 four wheeler also.
We checked the local atv stores and found a Yamaha TTR 90. It was perfect for him. Enough room for him to grow into it but small enough for him to ride now. They wanted $998 for it. To his protest I said we should check around a little for one. Of course he wanted it now but I told him we could find a better deal.
I found 6 or 7 of them on craigslist. 2 of them stood out. 1 was located in Delaware and the other in NJ. So this morning we headed to NJ to check it out. The bike was in perfect condition. The guys son rode it once and fell. He wouldn't get back on it again. We ended up getting for $850. A great price.
We get home to ride it and find that his helmet and riding gear was left in Potter County the last time we were up. We headed off to the cycle shop and $300 later he was back in business with a new helmet, auto dim goggles, a rooster guard with padded shoulders and knee/shin pads. Expensive, yes, but well worth his safety.
We headed back to my sisters so he could try it out.
On you mark, get set....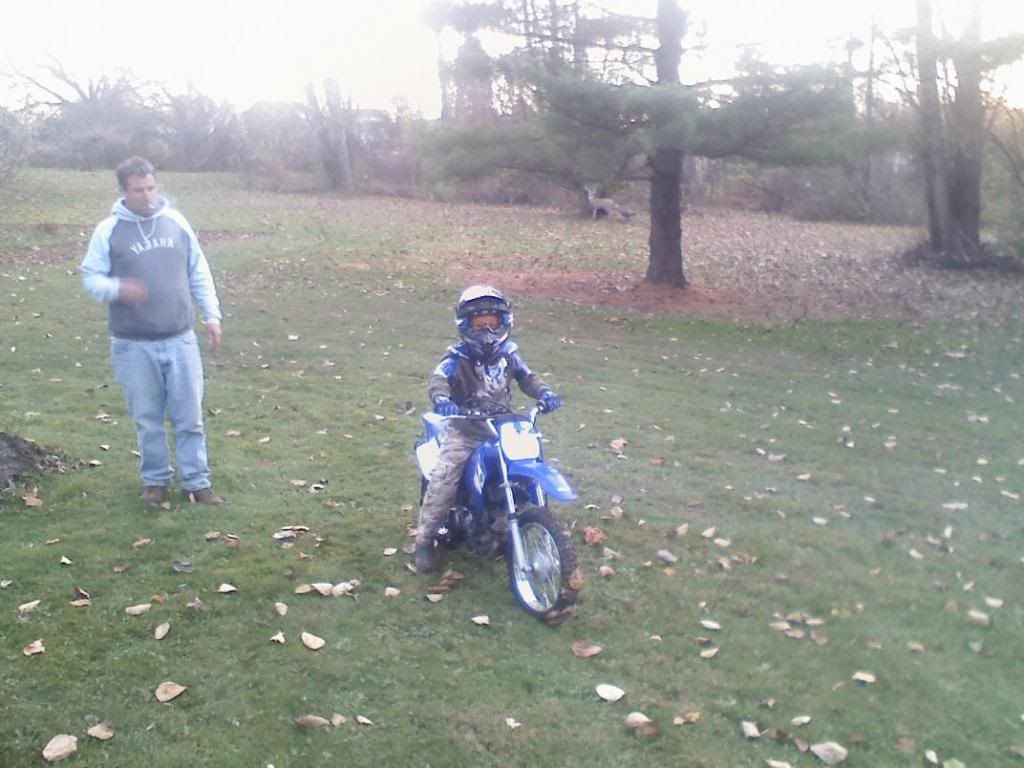 GO!!!!!!
LAP ONE DOWN!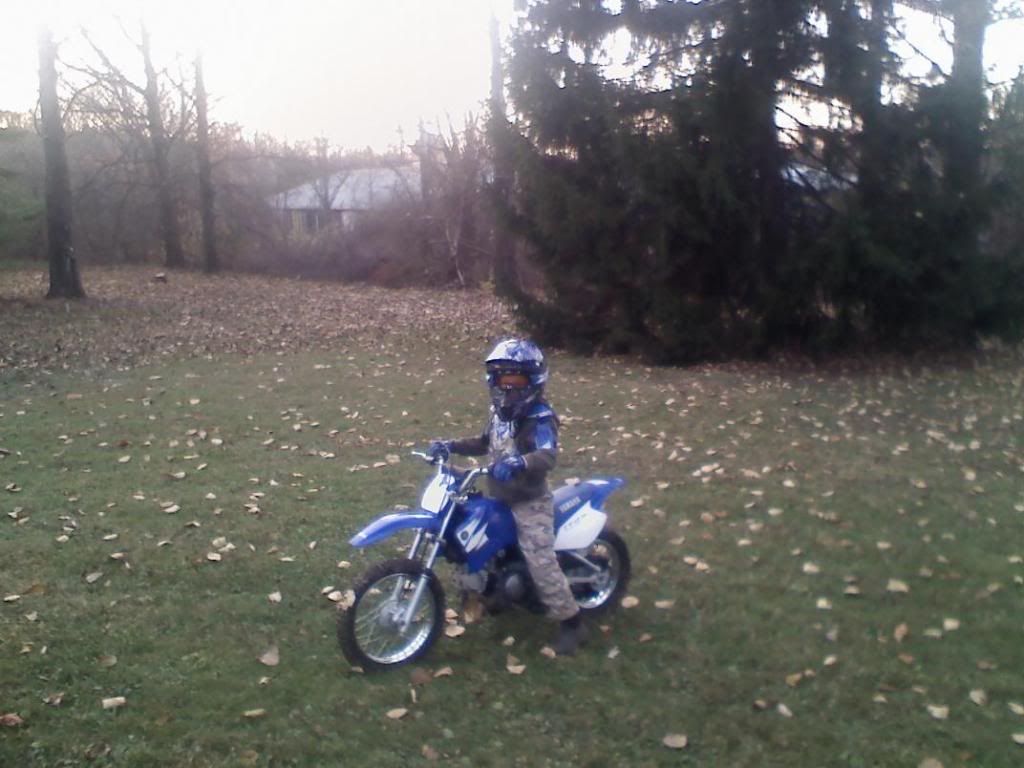 He did great! He only had one small incident when he hit a couple of roots and went into the bushes.LOL Tomorrow we are going to my shop, it sits on 60 acres, so he can get some good riding in open feilds. Now he wants to sell his snowmobile and buy a bigger four wheeler for riding in the snow. He's funny.
If you know anyone looking for a kids snowmobile I have one for sale. It is an Artic Cat 120. It has barely been used. In perfect shape.
Hope to get more pics tomorrow. Knowing him, he will be jumping the bike within an hour tomorrow.