Diehard Outdoorsman
Join Date: Oct 2009
Location: SC Pennsylvania
Posts: 3,316
Back To Top
Any Ches. Bay Rock fisherman out there!??!?!
---
Man, I'm pumped and ready for Rock fish season! By this time next month we'll have the boat unwinterized ( i hope) and outta be C&R fishing end of March beginning of April. April 19th can't come soon enough!
Here's the mother ship! Can't wait to splash her in the next month or two!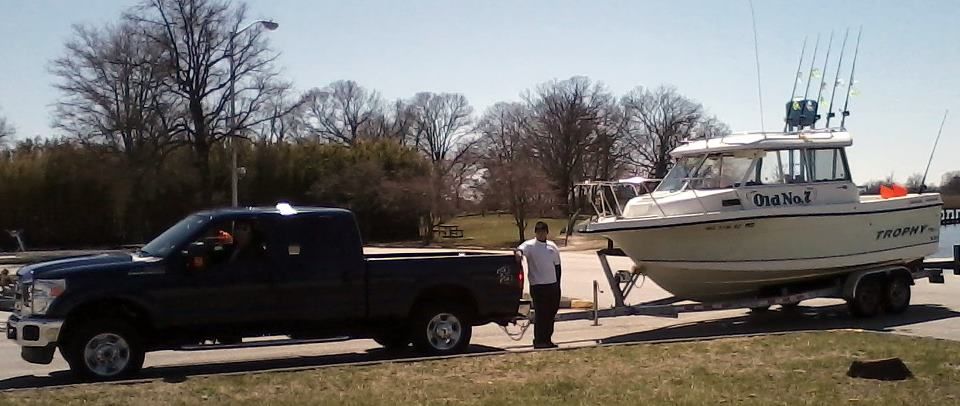 ---
"I've never seen a wild thing feel sorry for itself..."
Regular Member
Join Date: Oct 2001
Location: PA
Posts: 1,124
Back To Top
Re: Any Ches. Bay Rock fisherman out there!??!?!
---
I'm itchin to go also. Didn't even make the pull down in the fall as the reports were so bad. Can't wait for tax season to be over so I can go fishin'. Got some new Cannon Dual Axis Rod Holders for the boat over winter and I just need to put new cable on one downrigger and we will be ready to go - other than the regular de-winterizing. Spring rock, then flounder, then to Lake Ontario for some big kings.
---
G-Daddy
Youth and enthusiasm will always be overcome by age and treachery.
Posting Rules

You may not post new threads

You may post replies

You may not post attachments

You may not edit your posts

---

HTML code is Off

---