Part of the Community
Join Date: Jul 2013
Location: Oil City
Posts: 150
Back To Top
June 20th Wading
---
I was able to stop up at the new Field and Stream in Erie yesterday.. What a store.. Anyways I picked up a new pair of chest waders and decided to try them out before work this afternoon...
The Creek is the highest and moving the fastest I have ever fished it.. I wasn't sure how I was going to do, but it is beautiful out so I went out..
I didn't have much action but I did miss one, and ended up landing the biggest smallmouth I have ever pulled out of Tioesta Creek.. It was 18 inches and around 4 lbs.. When I went to unhook it I noticed that its mouth was full of crawdad chunks so it was a literal Hawg... Hope the pictures do it some justice, it was kind of hard taking them one handed... What a beautiful fish and it put up an incredible fight.. Can't wait to get back out there..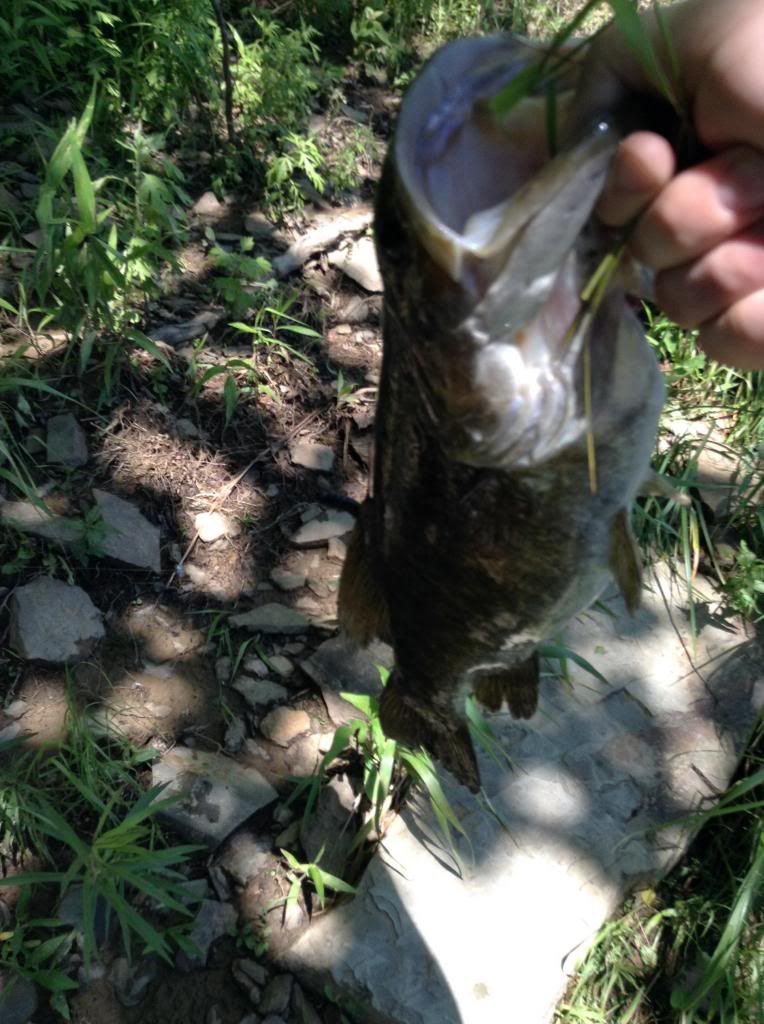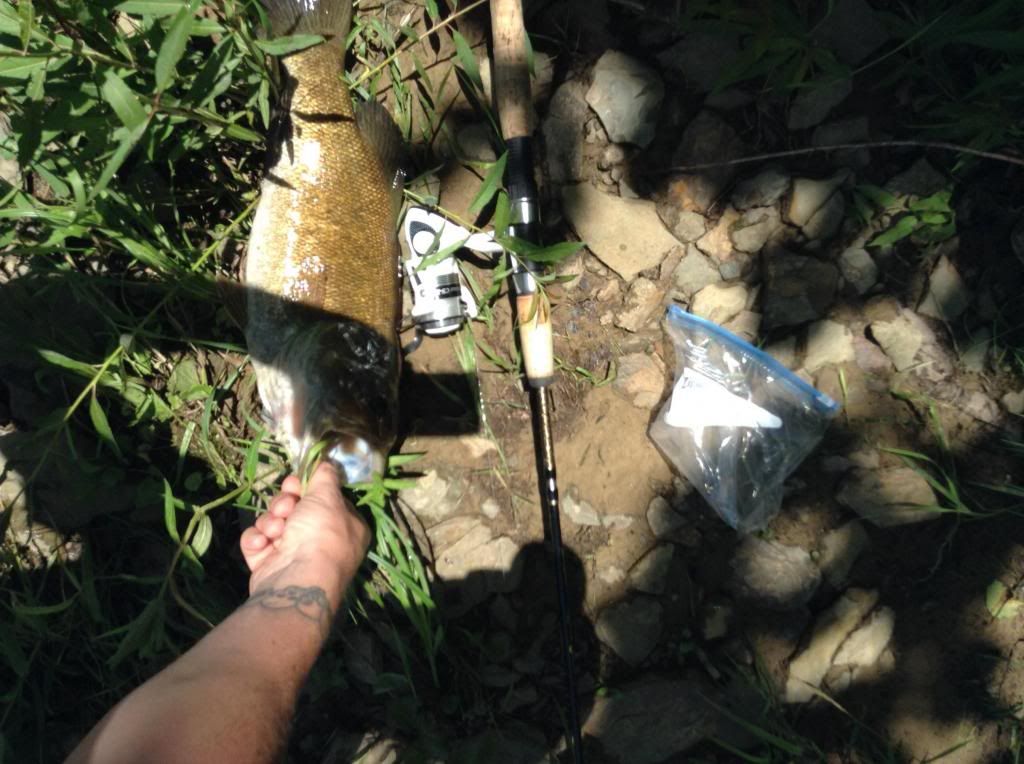 The Man
Join Date: Apr 2008
Location: NW PA
Posts: 5,787
Back To Top
Re: June 20th Wading
---
Congrats on the waders and the smallie, I live just south of Erie and have not been to the new store yet.
Part of the Community
Join Date: Jul 2013
Location: Oil City
Posts: 150
Back To Top
Re: June 20th Wading
---
Thanks a lot! You'll love the store.. They had everything you could think of there...
Senior Member
Join Date: Dec 2002
Location: Lackawanna County
Posts: 18,303
Back To Top
Re: June 20th Wading
---
---
Never Misses
Posting Rules

You may not post new threads

You may post replies

You may not post attachments

You may not edit your posts

---

HTML code is Off

---