Regular Member
Join Date: Dec 2005
Location: Westmoreland Co PA
Posts: 1,724
Back To Top
I can't wait to pull the trigger Parker Tornado
---
I can not wait to pull the trigger on a nice deer. I have been shooting it since I got it in April. I love the sound of it. THWAK!
Sage
Join Date: Jan 2004
Location: Home 2F, Camp 2G & 2F
Posts: 28,459
Back To Top
Re: I can't wait to pull the trigger Parker Tornado
---
It is a nice hard hitting sound
....got to experience it twice last year, once with me, and once over the shoulder of my boy. Just don't rush the angle or distance, give it at least 45 minutes and your prize will follow.
Very tempted to hear that sound last Saturday with a mature doe at 6 yards...but the schedule did not allow for alot of butcher time and it just felt too early.
Won't be out again til the 16th for deer....but last year that weekend was the one.
WISH YOU LUCK, IT WILL HAPPEN...you have to trust your aim and judge it all on that, cause there is no way to follow the arrow path unless you have lit nocks...THWACK!!! is exactly what you want to hear and this is what you want to find after 15 yards of trailing, some pics form last year to fire us both up....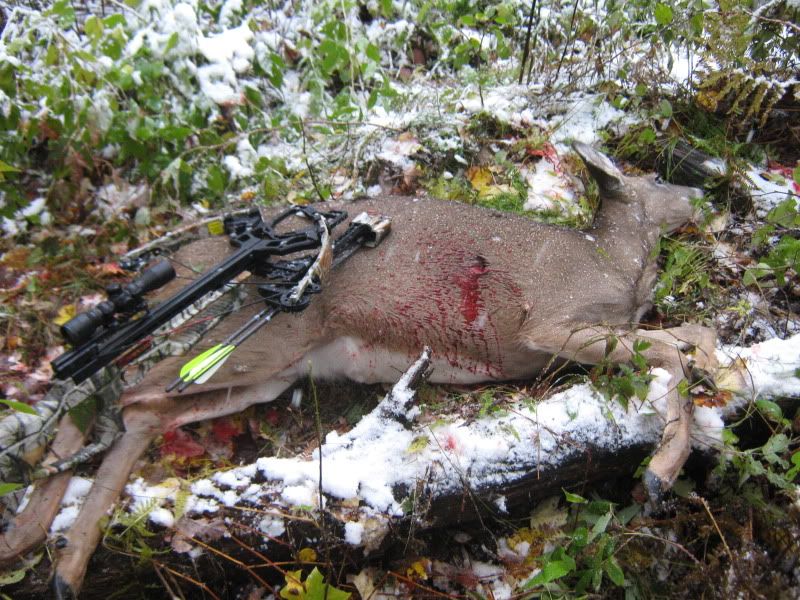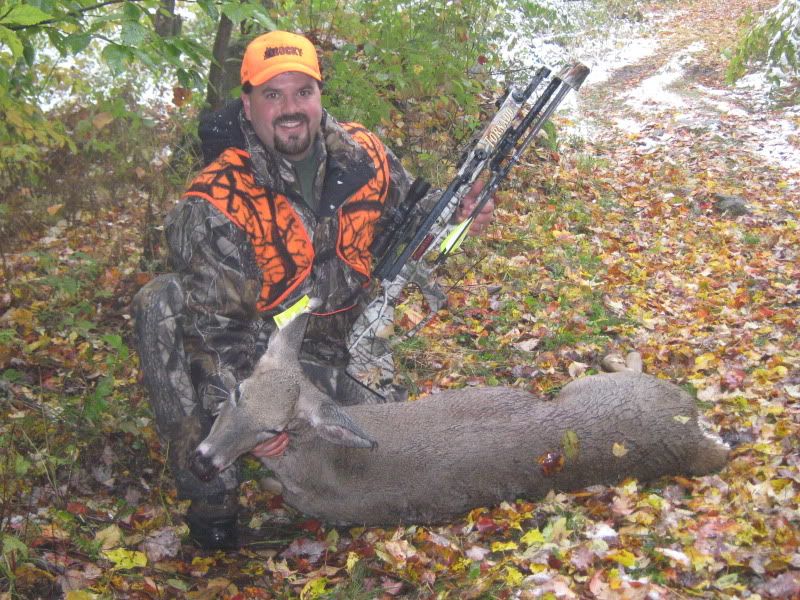 ENJOY IT!!! I have not shaken after a doe kill for some time, this one in 2009 had me going pretty good...
Ended alot better than the last time I hit something with a broadhead back in the 90's, it felt good to throw that thought out of my mind with the confidence the weapon gives me. As bad as you want to pull that trigger, don't rush it, she and 4 others milled around for 15 minutes before i had the right shot on the right doe...i think that is why i was shaking so bad. My wife was 100 yards away with the ML, she never knew i had action...she was surprised to see me on the trail. GOD DAY FOR SURE
---
"Only takes a second to change your season" Dad, 1980