Senior Member
Join Date: Jul 2007
Location: Wayne Co., Pa
Posts: 10,274
Back To Top
Vikings
---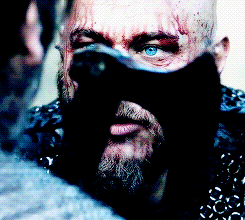 Ragnar Lodbrok rocks.
That being said who else here enjoys the History Channel Series the Vikings?
I really liked the use of advanced infantry tactics this week by the Saxons, I must say.
Splitting ones forces by a river neither half can cross, but your enemy can cross it at will was brilliant.
True generalship there. They would've made Stonewall Jackson George S Patton or Hannibal himself proud.
---
Well, sometimes you eat the bear, and sometimes, well, he eats you, so the Dude must abide!
Administrator
Join Date: Jan 2006
Location: NORTHERN NEW YORK STATE
Posts: 26,942
Back To Top
Re: Vikings
---
I saw it listed but didnt watch it. From what you're saying here I take it that in the times depicted no one was prancing around telling folks to embrace the warriors of the opposing forces. I'll check it out.
---
.
MAGA 2020
Posting Rules

You may not post new threads

You may post replies

You may not post attachments

You may not edit your posts

---

HTML code is Off

---