Regular Member
Join Date: Oct 2002
Location: Snyder County
Posts: 1,725
Back To Top
Last outing of the year...probably
---
Well with the students starting back next week and in-service days Monday and Tuesday and archery season right around the corner, I figure today was probably my last trip for 2013. I always say I am going to fish in the fall, but I worry about disturbing spawning trout so I usually don't go...maybe one of these years I'll give it a shot if I am lucky enough to tag a buck early in the season.
Well the fishing was amazing...the execution and catching on my part was utterly embarrassing. I forgot how to cast, I forgot how to walk, I forgot how to cast, I forgot how hook, and my casting sucked. I walked about 100 yards into a pool that I knew to hold a few good sized wild fish only to somehow snag the only branch in the pool sending all creatures scurrying for shelter and causing a plethora of bad words to come out of my mouth. I also got bit by something on the back of my neck that hurt worse than any shot or IV and is still throbbing. I am going with spider.
The upside was that I was so bad at casting I quit and just did bow and arrow casts the rest of the day and I must say I am quite good at that now! The other upside was that I took the camera and tripod and got what I feel are some great stream shots. All in all I landed about 20 brookies and scared a lot more! The fish I did land weren't feeling very photogenic today and were managing to slip the hook and hop out of my hand before I turned the camera on and I didn't want to press the issue so I only have two pics of fish:
Second Brookie of the day: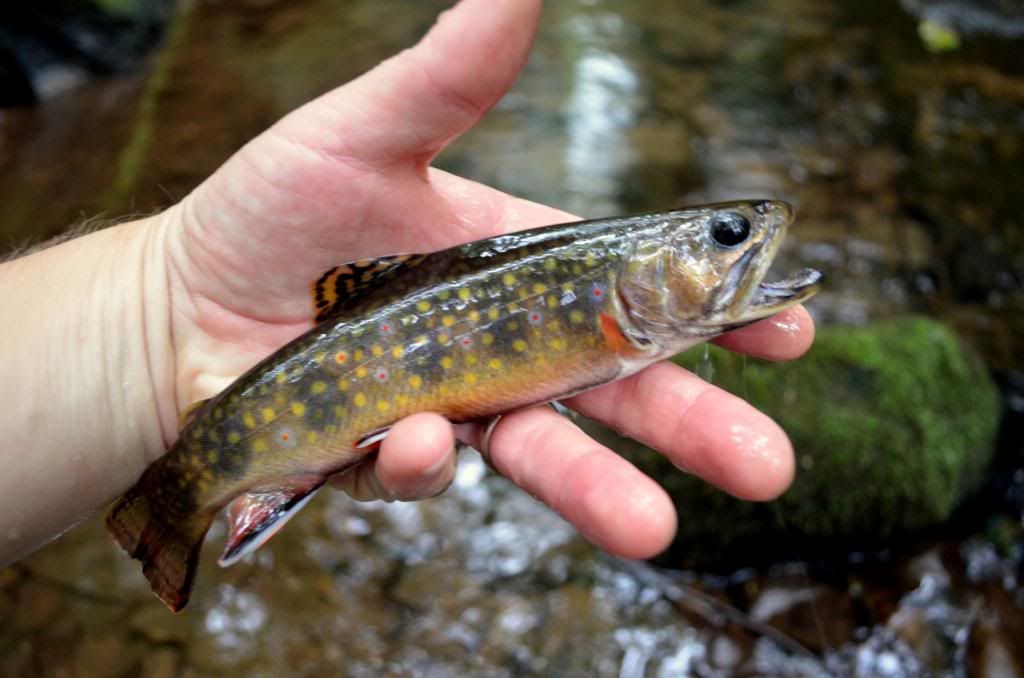 Another one:
If you like the scenery here are a few shots, the rest are in the outdoor photo gallery.
I stopped at Penns to take pics and there was a guy fishing. He said he had 64 on his thermometer and I believed him, but it's just too soon after the warm water for me to feel comfortable to fish it...although a few rising trout really tested my resolve.
The Swinging Bridge on Penns: (Tagout loves crossing this bridge...I have to lure him over with beer!)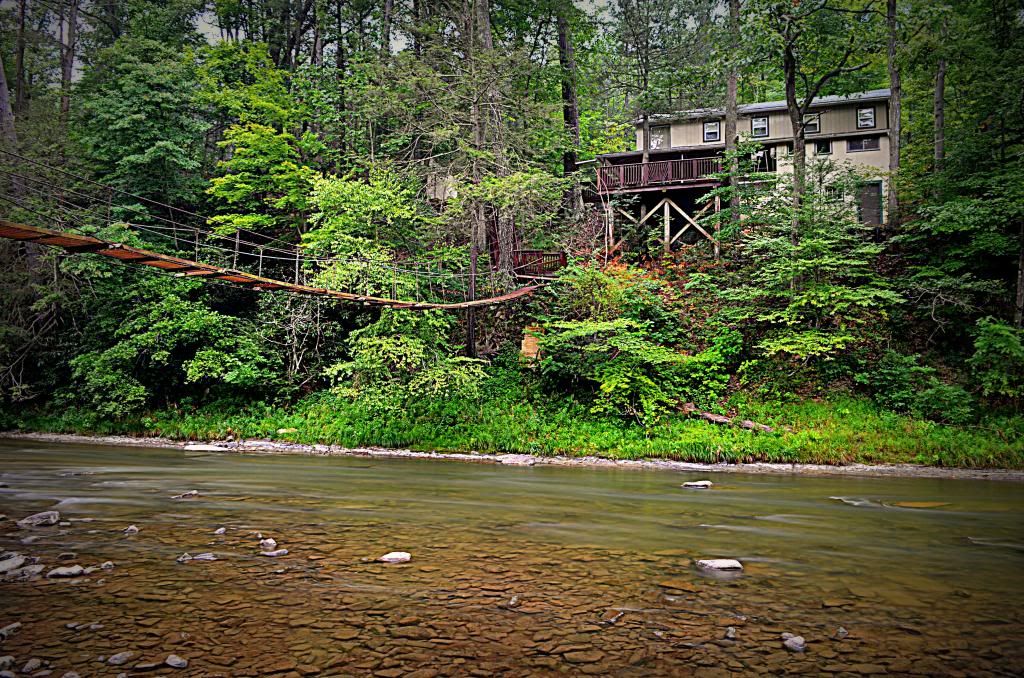 Penns at the mouth of Cherry Run:
The Weapon; a 3 weight...it was made for my as a wedding present by one of my BFF's!!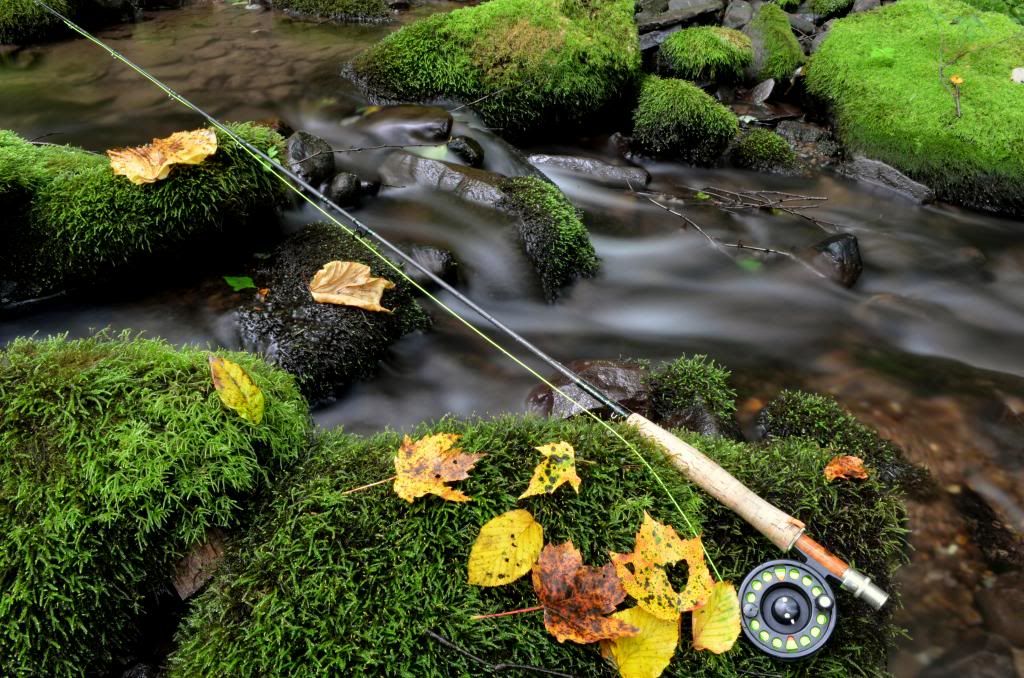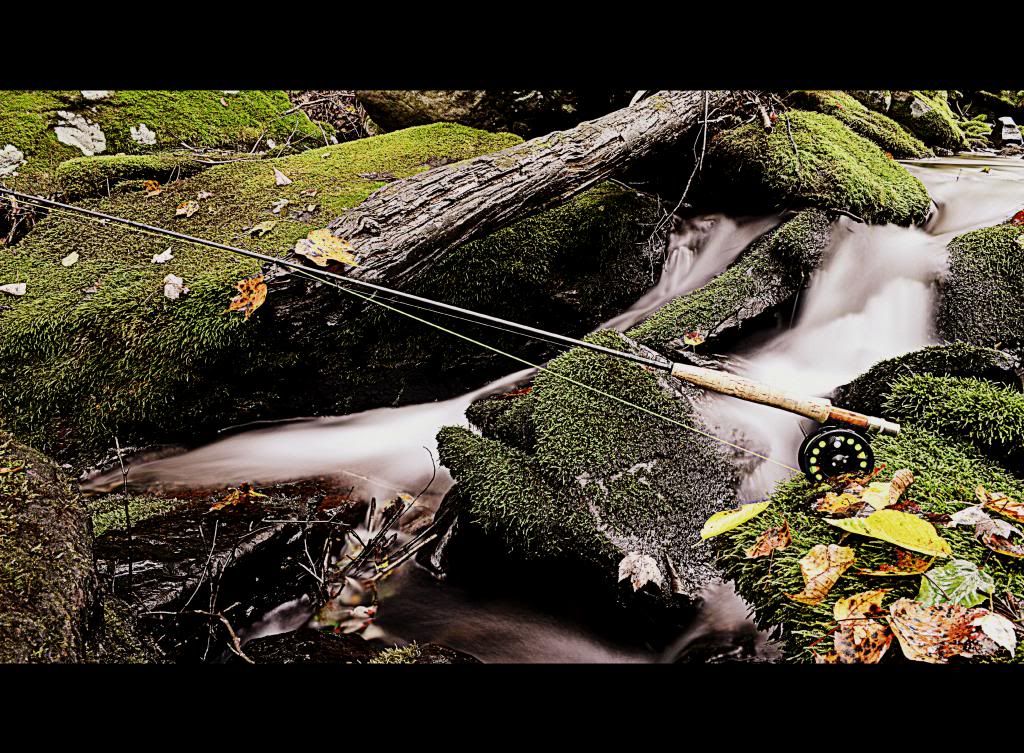 See more stream pictures here:
https://www.huntingpa.com/forums/ubbt...72#Post3101572
Posting Rules

You may not post new threads

You may post replies

You may not post attachments

You may not edit your posts

---

HTML code is Off

---