Frequent Contributor
Join Date: Oct 2013
Location: 5D, 5C, 3B
Posts: 988
Back To Top
Grilling/smoking snacks?
---
Wondering if anyone has tried smoking chunks of meat (say tenderloin) that had been marinated? Just smaller chunks 1" chunks...maybe marinated in something similar to the "Grill Candy" thread? Soy sauce, brown sugar, garlic, onion, etc?

Would smoking it turn it into jerky? That's not what I want, but I'm not sure if it would happen.

I'm looking for things to do/smoke/eat while I'm "working" at the grill!
Super Moderator
Join Date: Mar 2006
Location: SAXONBURG PA
Posts: 23,749
Back To Top
Re: Grilling/smoking snacks?
---
Meatballs wrapped in bacon.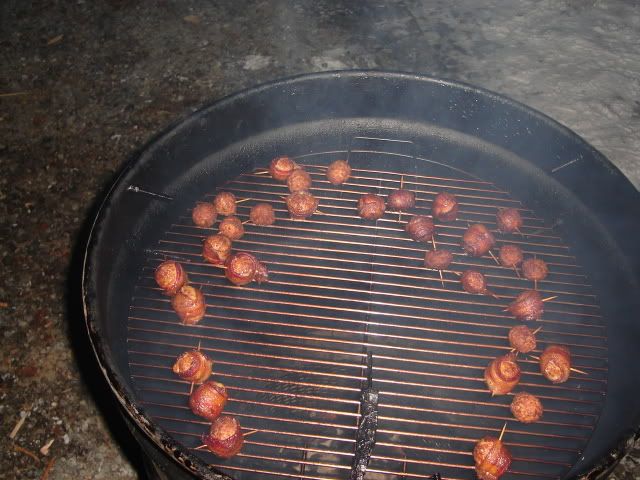 ---
2D

ONE NATION UNDER GOD...


Pray for our troops, and for our country

God Bless America