Frequent Contributor
Join Date: Jun 2007
Location: Fredericksburg, VA
Posts: 616
Back To Top
Remington 760 Help
---
Okay so I scored on what I think was a pretty good deal and picked up a Remington 760 30-06 pump rifle. I wanted to take it apart and clean it real good but am having some issues.
From what I gather online you are supposed to pop the pins in the trigger assembly and pull it all out. I did that easy enough. Then from what I am reading you are supposed to stick something in the hole I circled in pink and spin it counter clockwise. I have tried and tried and the thing wont budge... it almost seems weird to me that that is the correct way.
Does anyone know anything different?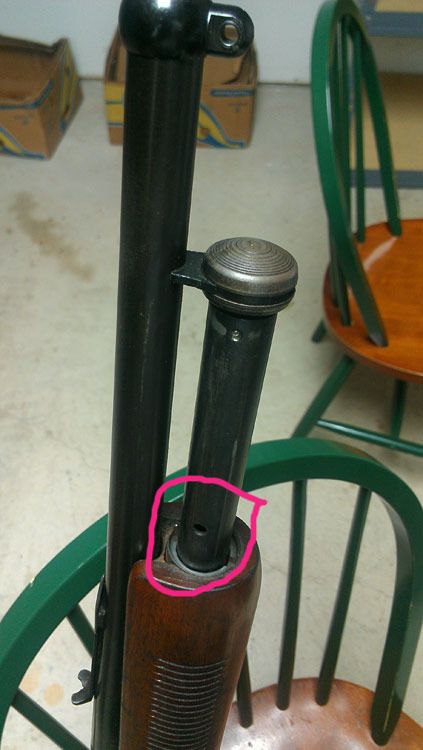 Part of the Community
Join Date: Dec 2010
Location: 2C Cambria
Posts: 103
Back To Top
Re: Remington 760 Help
---
I believe you have to remove the pin at the top of the tube and remove the round nut then try turning the tube using the hole you circled. If you google 760 take down there are many utube videos of how to disassemble a 760.
Posting Rules

You may not post new threads

You may post replies

You may not post attachments

You may not edit your posts

---

HTML code is Off

---