Regular Member
Join Date: Jan 2008
Location: Monessen
Posts: 1,366
Back To Top
Looking for info on a old SxS
---
A close friend of mine found this SxS in their relatives house and was looking for info on it. The farm was actually on American Pickers. The barrels haven't been found as of yet but were still looking. On the right hand side it says Machine made. The left has something but its not legible to me right now. Under where the left barrel would sit there is a JK with a 5 below it. Under the right barrel is a makers mark that resembles a T but not quite. Then what looks to be an H R OR K. Then a 70 6 2. The palm is studded with silver in the checkering. Custom I would guess. There seems to be some kind of coating other than bluing peeling on the receiver. It looks to be metallic from my eye. The word on the left side appears to start with a H. Again just looking for any info anyone could provide.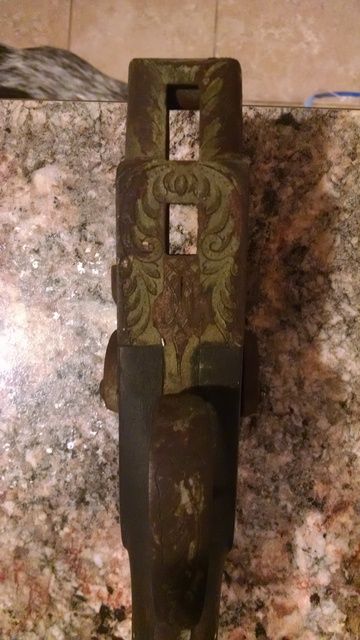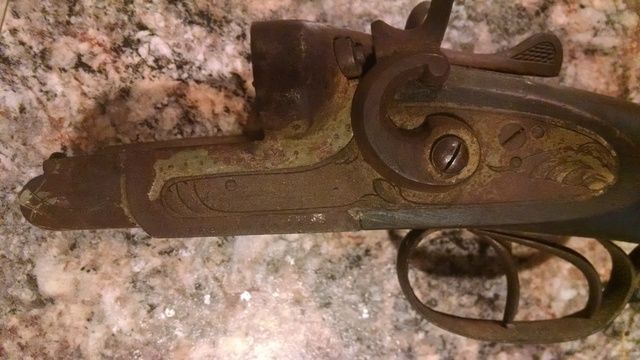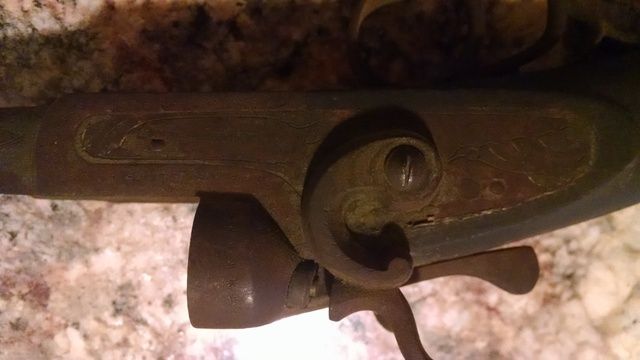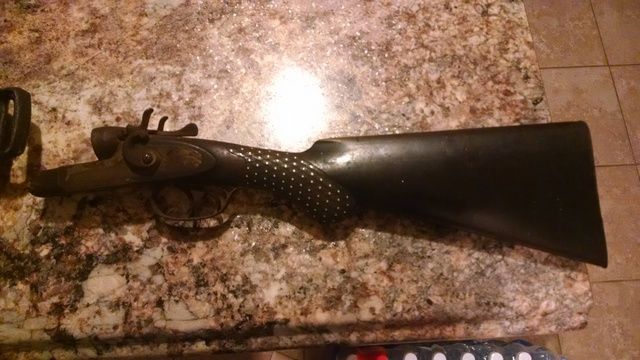 ---
QDMA LIFE MEMBER
Frequent Contributor
Join Date: Aug 2009
Location: Bucks
Posts: 687
Back To Top
Re: Looking for info on a old SxS
---
Appears to of been chrome plated at one time. #7056 or something I would guess is the serial number.
The silver pin work in the pistol grip is well done but certainly would weaken this area where strength is needed most. I would assume it was done by the buyer. The engraving is crude as engraving goes and was not a high grade type of coverage but certainly higher than having none at all.
Posting Rules

You may not post new threads

You may post replies

You may not post attachments

You may not edit your posts

---

HTML code is Off

---