Senior Member
Join Date: Oct 2001
Location: lancaster
Posts: 11,526
Back To Top
salute pistol
---
just below the 69 cal Tower pistol abd above the 45 cal CVA colonial pistol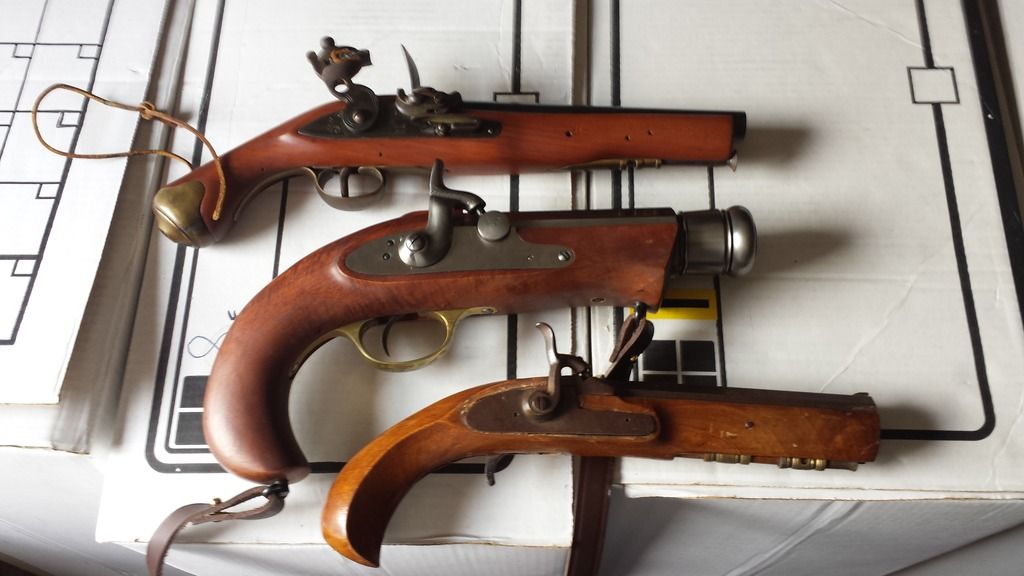 Such guns are used to fire salutes to start festivals and to celebratee holidays in Germany and Austria. Some of the clubs that shoot these are centuries old. One in fact brags that it is 425 years old. The earliest known written record of firing salute gunns for celebration is dated 1629. The custom of firing salutes at weddings was so prevalent in one principality, that a law was passed against the practice.
During the religious wars in central Europe after the Reformation, small mountain valley towns would position seentries at the mountain passes. They would fire these signal guns to warn the valley folk of approaching danger from opposing armies.
In the town of Bergtesgaden, the club has 1200 members and on Christmas eve at sunset, they are perched on the surrounding ridges and fire a salute to celebrate and send the message that the Christ child is coming. After the obligatory three shots, they all pack up and march back to their own beer hall singing Christmas carols.
https://www.youtube.com/watch?v=6a2XqNM14Vg
Senior Member
Join Date: Oct 2001
Location: lancaster
Posts: 11,526
Back To Top
Re: salute pistol
---
Here is a site of one of the salute gun manufacturers. Take note that they guns are made up to 30 mm in bore, Also the suggested load for a 16 mm, about 20 ga, is 240 grains of black powder.
http://www.boeller-pfnuer.de/Handboeller.htm
I have seen in the videos that the powder is extremely coarse grained, perhaps a little larger than out cannon grade. On top the powder, they load a cork, which is so oversize that they require a loading stick and mallet to get the cork down the bore.
The short barreled rifle stocked models are made up to 40mm in bore. They also use thunder mugs in some locations. The German thunder mugs are made up to 100 mm in bore. That is roughly 40 inches. The suggested load, over a half pound per shot. And for those who wish to break eardrums and windows, there are cannons of very large bore.
The one pictured here is a breech loader that fires a percussion cap into a hole in the center of the cartridge base to ignite the powder.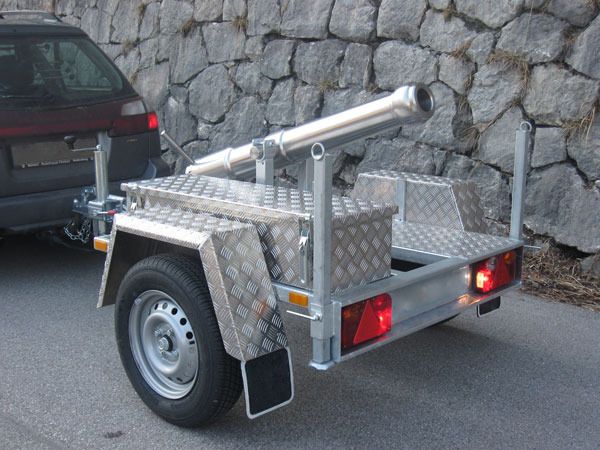 Posting Rules

You may not post new threads

You may post replies

You may not post attachments

You may not edit your posts

---

HTML code is Off

---