Frequent Contributor
Join Date: Mar 2012
Location: Shippensburg, Michaux and 4B
Posts: 965
Back To Top
My 7.62x39 guns and cast rounds.
---
These are the rounds I started casting for 7.62x39. Surplus ammo is relatively cheap at $5.50 a box but I like to shoot alot and in order to feed the machine, reloading and casting for them seemed like a good idea.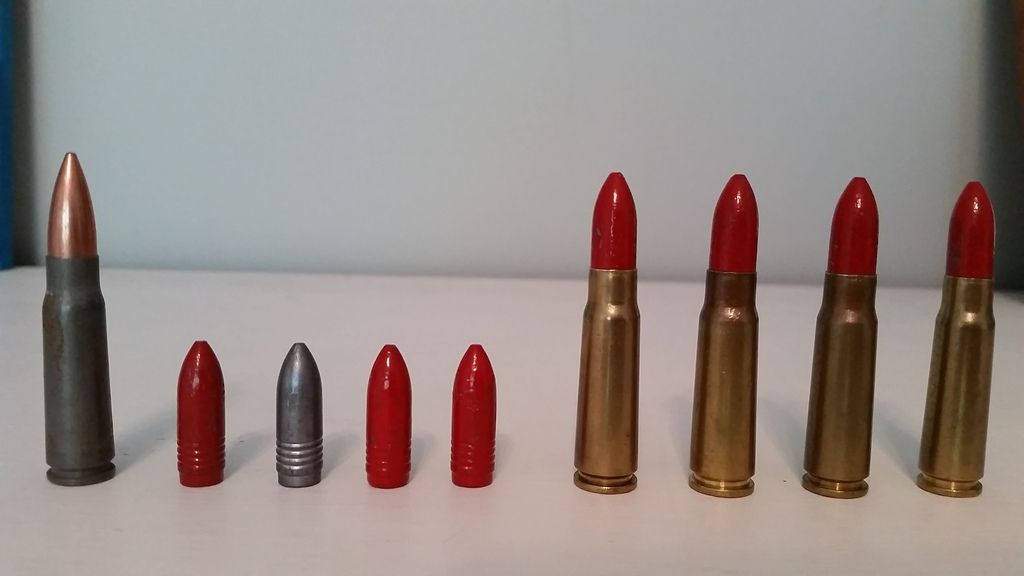 These are the rounds themselves.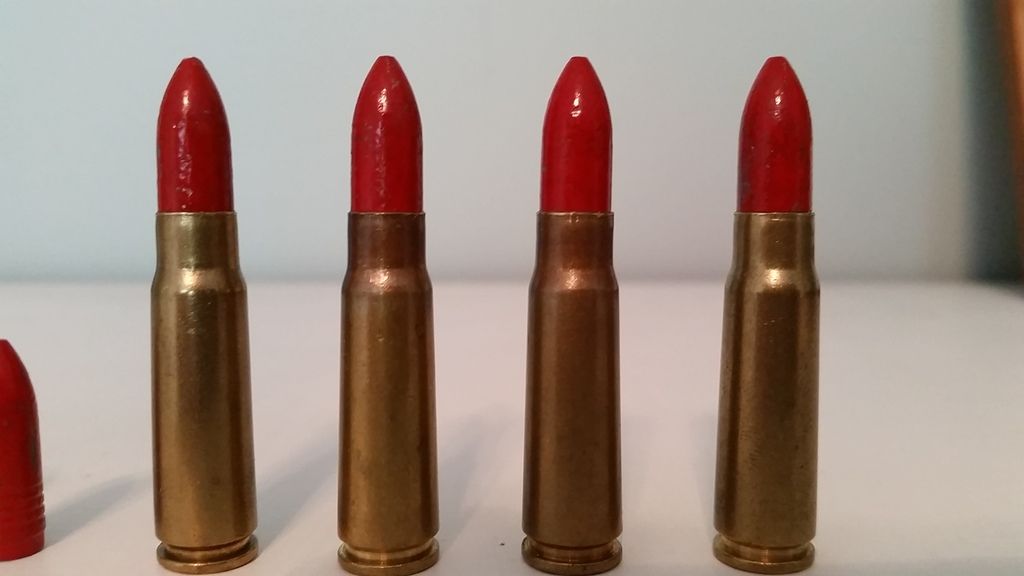 These are the rounds that I cast and powder coat. They are the 160 gr double cavity mold from Lee. I powder coat them and size them .311. I haven't had any failures yet.
This is compared to a Wolf factory round. I load these with 21.5grs of IMR 4198 which is convienent for me because I also use that powder in my .300 blackout subs.
After the gun buying craze settled down I decided I wanted an AK type platform. I decided to buy an RPK instead of a normal AK-47 because why not? Its alot of fun. Alot heavier of a barrel and with the bipod its front heavy but rapid fire from the prone or seated with the bipod is alot of fun. It is shown here with the 75 round drum that it came with. I use it sometimes but its a pain to load.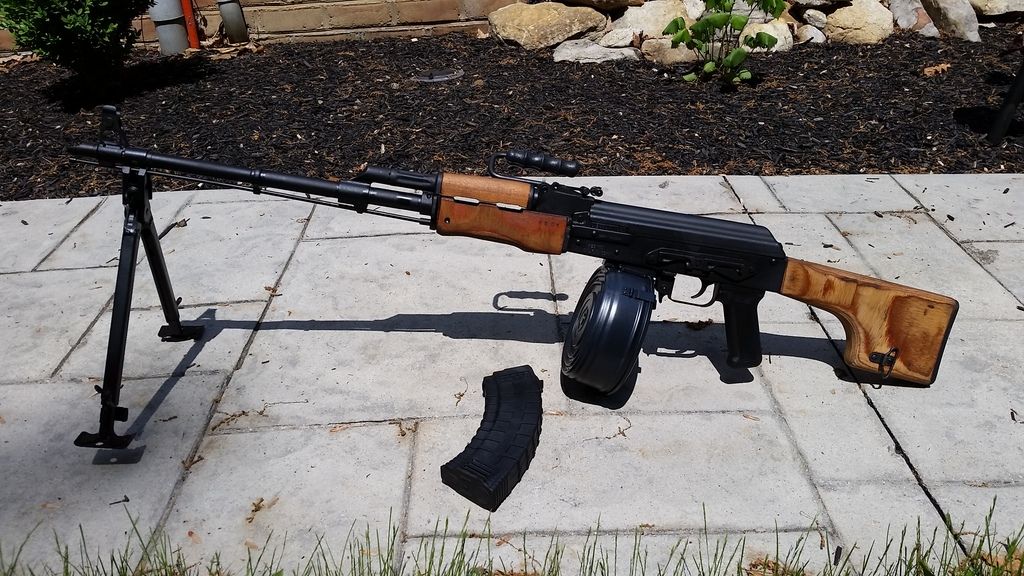 I normally end up using it with some 30 round Tapco mags I bought. They were $9 bucks a piece and I haven't had any wear with them so far.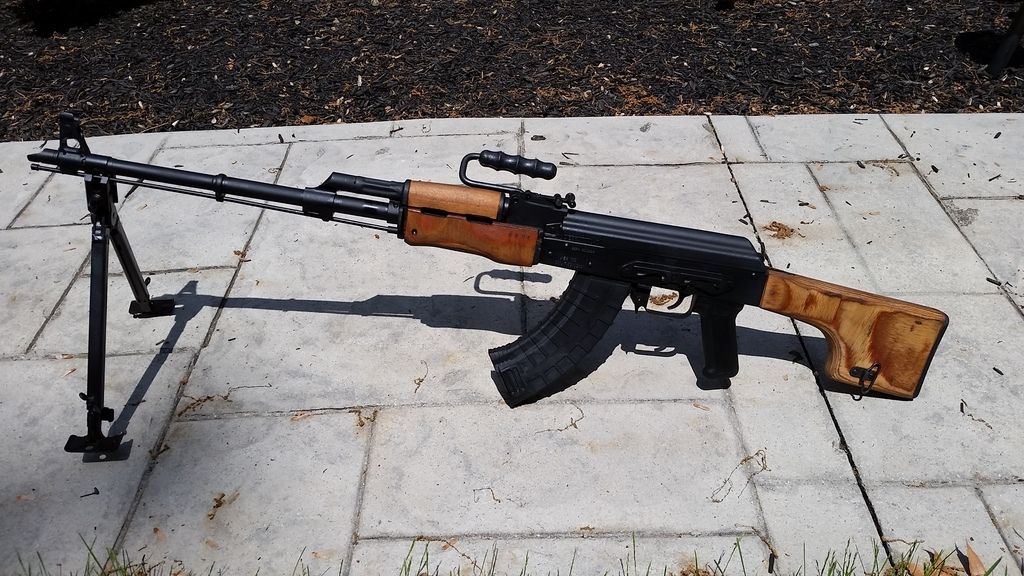 I got the gun from J&G sales. My only complaint is this rust on the barrel where it joins the bipod. No matter how much I try to clean it by spraying stuff up there and wiping it out, it is always there. No biggie so far but its the only complaint I have. The stocks aren't finished but its an old combloc weapon so who cares?
I bought this gun when I first turned 18 back in 2002, $89.95 at Dunham's Sporting Goods. I've put thousands of rounds through this gun and as long as you keep the chamber clean it works flawlessly. I change between the 30rd and stock 10 rd internal mag depending on my mood. After I had owned if for a year or so, being young and into that sort of thing ( I used to be in the Army) I put fiberforce draganov style stock on it and a cheap scope kit. Some finishing/inleting was required to keep the bayonet but it was minimal.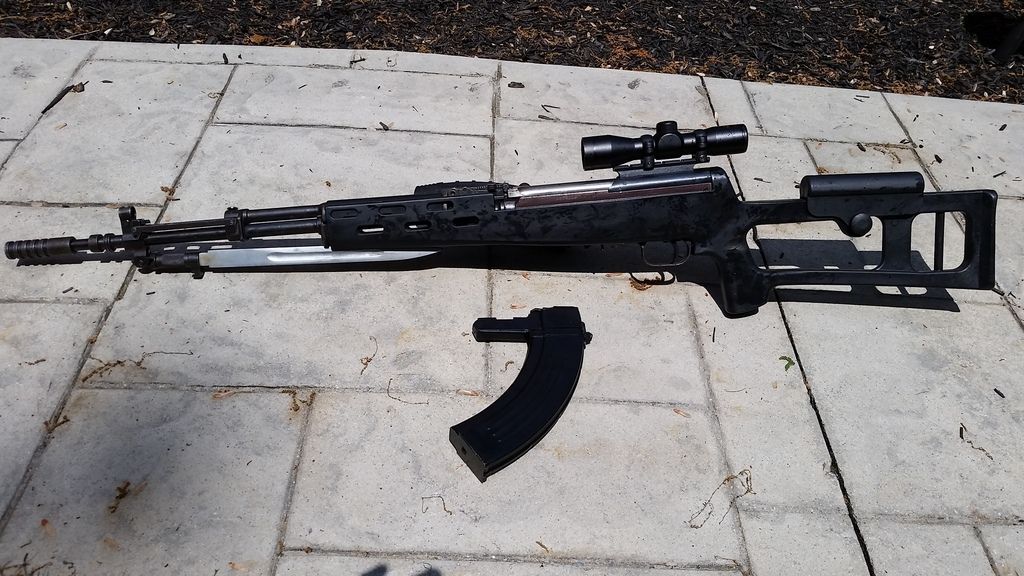 Now that you've seen mine, lets see yours...
---
It is foolish and wrong to mourn the men who died. Rather we should thank God that such men lived.
Posting Rules

You may not post new threads

You may post replies

You may not post attachments

You may not edit your posts

---

HTML code is Off

---