The Man
Join Date: May 2009
Location: Jonestown, PA
Posts: 5,555
Back To Top
New lightweight hammer...
---
Just came in today...I wanted to have something that I could carry over long distances and still be effective at long ranges. So I call GA Precision, talked it over with then, and 8 months later it finally made it home. Weighs just under 7.5 pounds as pictured, .300 WSM, on a Templar action, in a manners carbon fiber stock. Can't wait to get it out and start load development!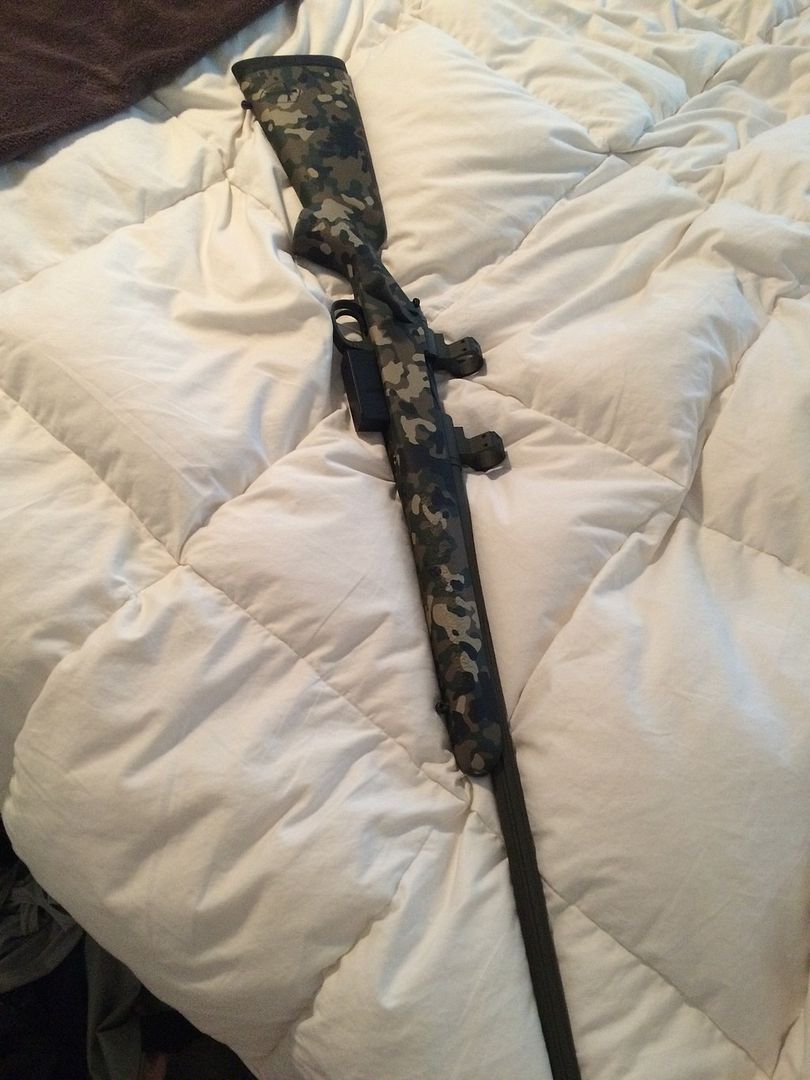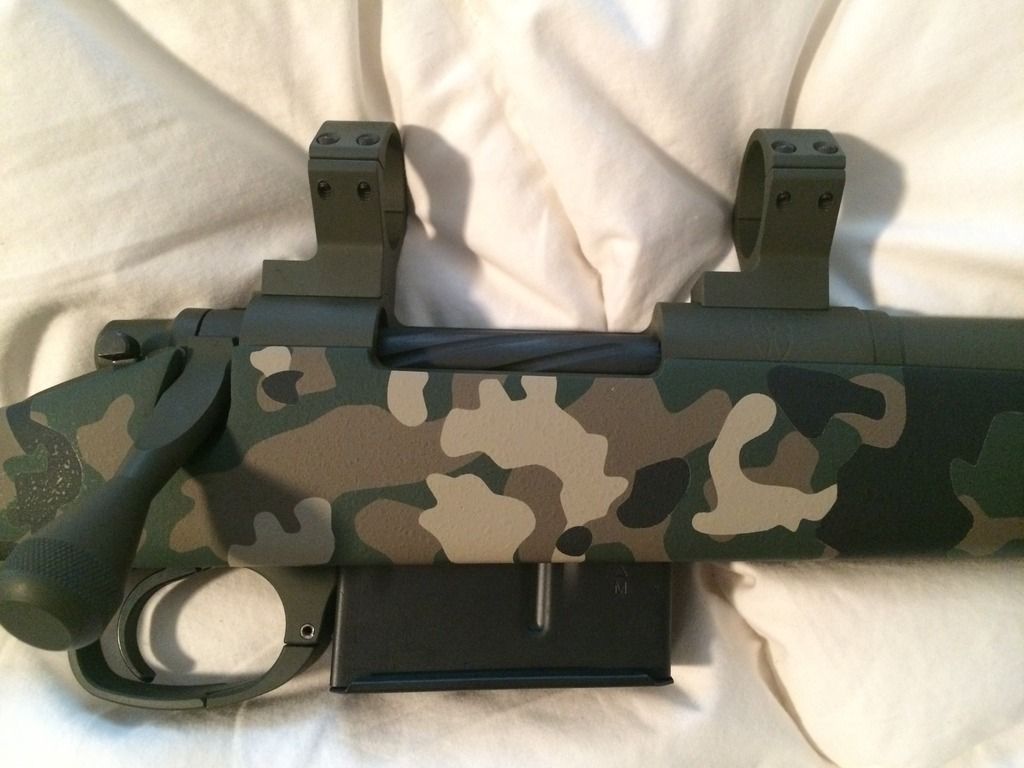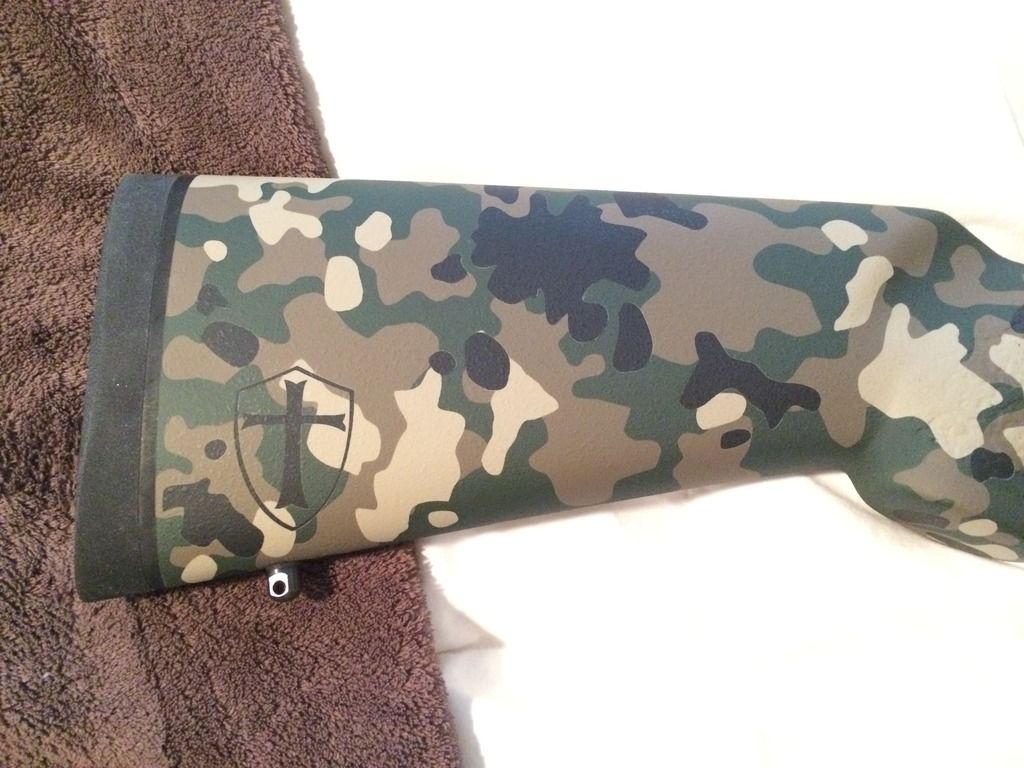 Mac
Regular Member
Join Date: May 2010
Location: Cambria Co.
Posts: 1,842
Back To Top
Re: New lightweight hammer...
---
Congrats on taking a step up and a bound forward !! Hopefully you've got enough left to put a great glass on it, a night force would really top it off as a long range banger, they really make some awesome 5x20 types but they are expensive but worth their weight in gold. 300 wsm should produce some super tight groups, I'd expect a .50-.75 group size all day long. Good luck and keep us informed on how well it shoots, if your going to handload and have no experience with the .300 short mags the one powder that seems to always perform well is H-4350, pick a great premium bullet also.
Posting Rules

You may not post new threads

You may post replies

You may not post attachments

You may not edit your posts

---

HTML code is Off

---