Hooked on HuntingPa
Join Date: Feb 2009
Location: Union County
Posts: 372
Back To Top
Double silver !
---
Me and my friend were originally going to detect some other place yesterday. But when we parked and saw the owner of a house we've been trying to hunt for the last month we went and asked her. She gave us a green light and we got to it. My buddy said his oldest coin was a 1942 so he wanted to beat it today. We started in the front and started pulling wheats right away. I was done with my section and went over to see what he was digging. In my way to him I pulled a 1940 wheat and I told him I felt bad I pulled it right near him. I said u finish the front I'm going to the back. About 10 mins later he comes around the back and said I beat my mark....but not with a penny. I said sweet you found a silver dime. He said no man I found a 1941 quarter!! That's a pretty amazing first silver coin. The back yard was a big disappointment...until I got around a big maple near a swing set. I started getting coin signal all over. After a few I got a good 82 signal on my atp and pulled out a 1940-s mercury. Next target again a solid 82 and out comes a 1954 Roosevelt. I never had back to back silvers before. That ended the back yard. Before we left I said let's go across the road where we were gonna go and just detect for 10 mins to see what we find. Well I found 8 wheats just wondering around quick including 4 from the same hole. I can't wait to go back there. If anyone can help me out on the vase thing that would be great. I'm not sure what it was used for.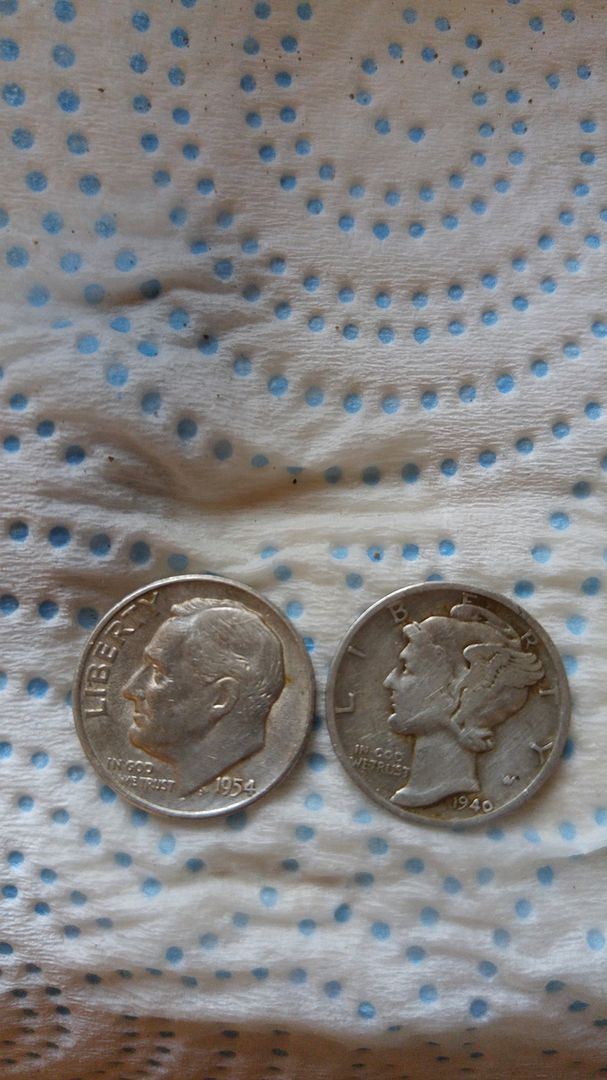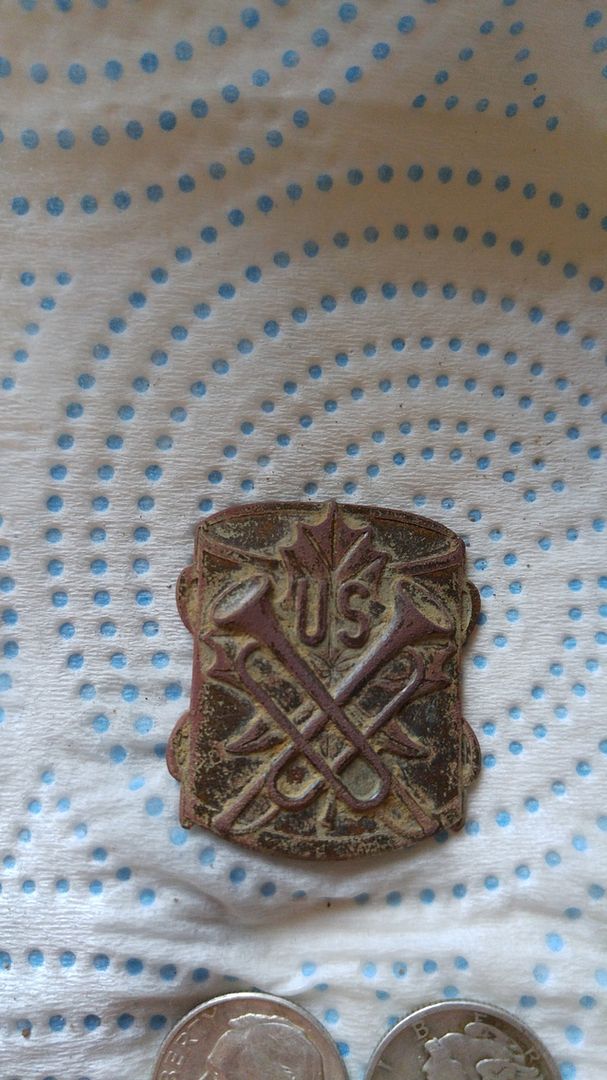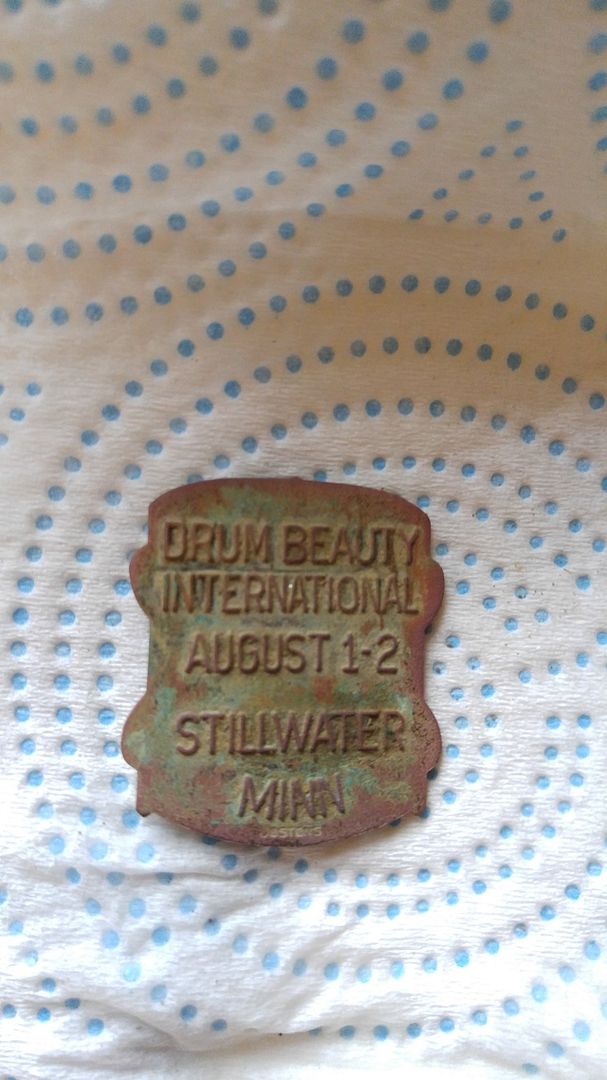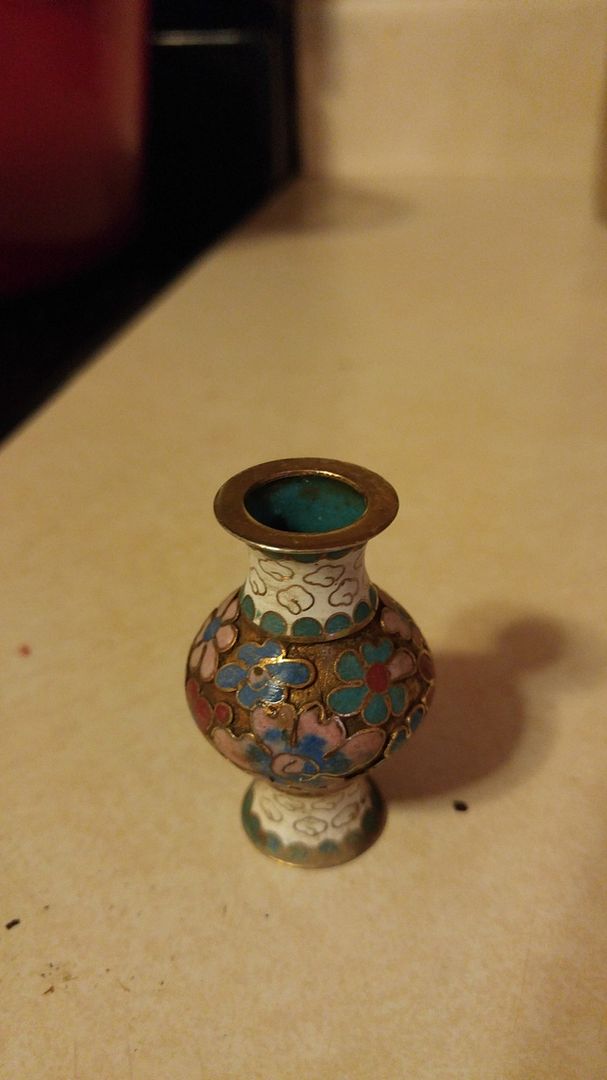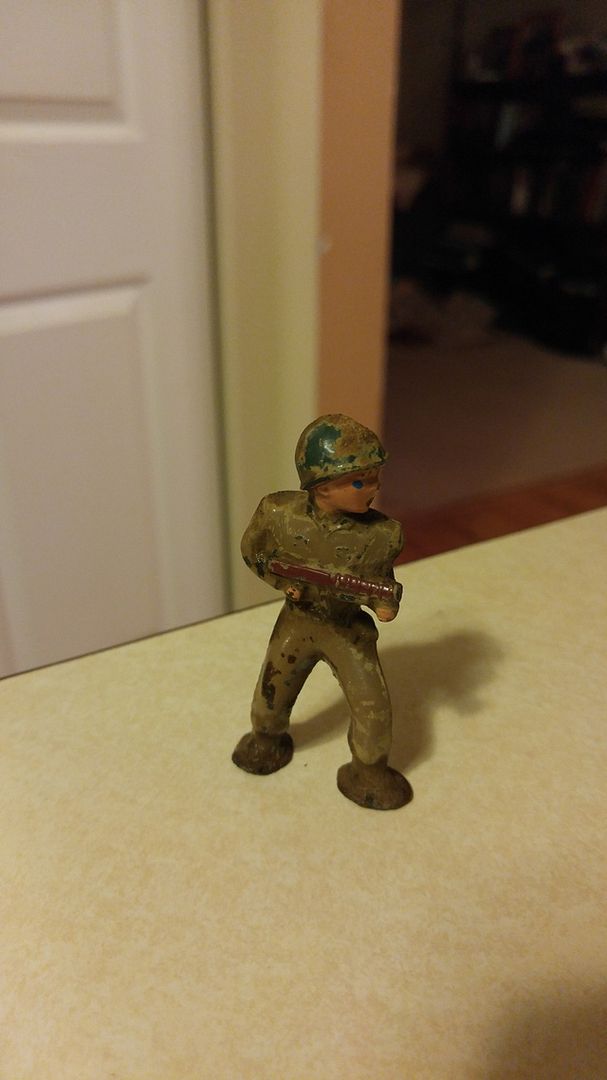 I love this toy soldier. I think it's hand painted and lead.
Frequent Contributor
Join Date: Apr 2004
Location: centre county, Penns Valley 4D
Posts: 702
Back To Top
Re: Double silver !
---
Nice finds. I bet theres more there to be found. Grid the yard slowly for deeper coins. I did a couple yards like that. 16 wheats and 2 silvers in couple hours. Week later after a nice steady rain I hit the yard again in different directions. Got nice signals deeper and pulled out another silver dime, silver war nickle and 6 wheaties. Where i found the most coins and old relics was detecting around the house 8 feet span or so. The back door if its a large yard. Detect straight back to the end of the yard. You might find some coins, relics. Back in the day they had out house's. I usually have good luck.

If no one on here can answer your question. LOL I can not. Check out Treasurenet.com Someone on there will have an answer for you. Happy hunting...
Posting Rules

You may not post new threads

You may post replies

You may not post attachments

You may not edit your posts

---

HTML code is Off

---